I have this weird obsession with the south. Southern United States that is. I don't know why, but for as long as I can remember it seemed like the perfect place to be. Now, being born and raised in Southern California, I've never actually spent much time in the south, but I've always wanted to go to New Orleans.
After jokingly telling my friend two weeks ago that we should spend a weekend in New Orleans, my dream finally became a reality! Now the challenge was, could we make it to and from Los Angeles without having to take any time off work. The answer was yes. We could leave at midnight on Friday (Sat Morning) out of LAX and land at 8am on Monday morning. This would give us 2 full days there and would get us to work by 9:30 (with traffic on our side). I know it sounds a little crazy, but isn't that kind of the point of a spontaneous adventure?
DAY ONE
We got to our hotel around 9:30am. Our hotel, La Galerie, is located on the edge of the French Quarter which was perfect for us. We wanted to be close enough to walk everywhere, but not be stuck in the middle of all the crazies trying to make their way through Bourbon Street.
Tip: If you want to actually sleep without music blasting all night, stay in one of the neighboring neighborhoods. You'll be much better off.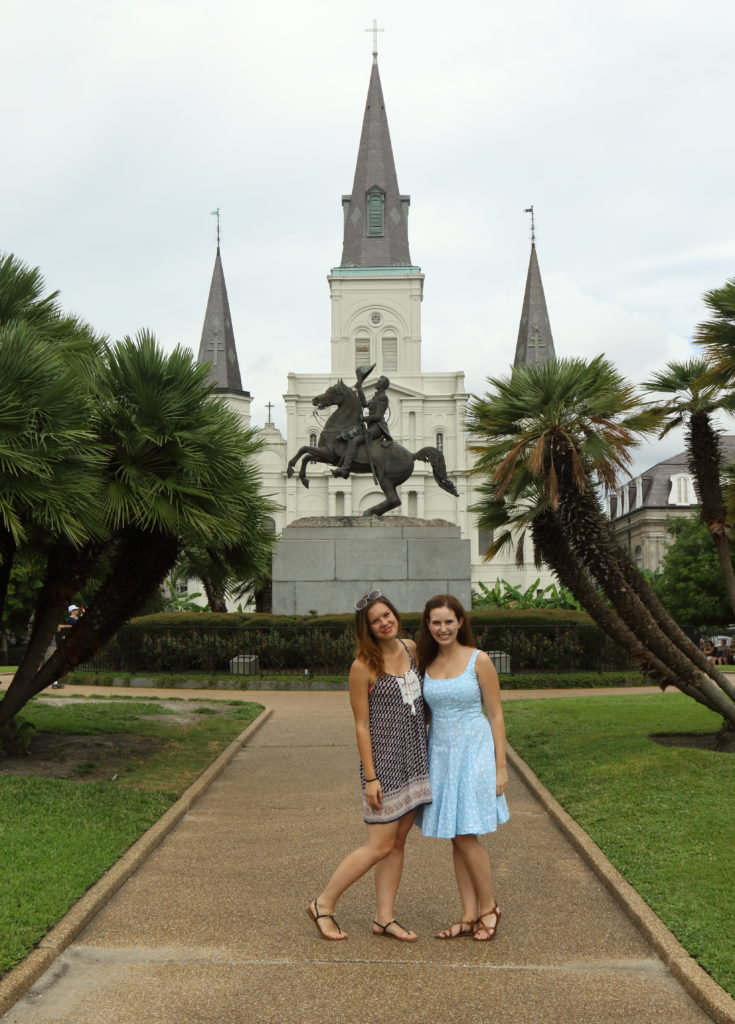 We dropped our bags and headed over to Jackson Square. The park is beautiful. There are tons of local artists around the perimeter which makes for a great place to people watch.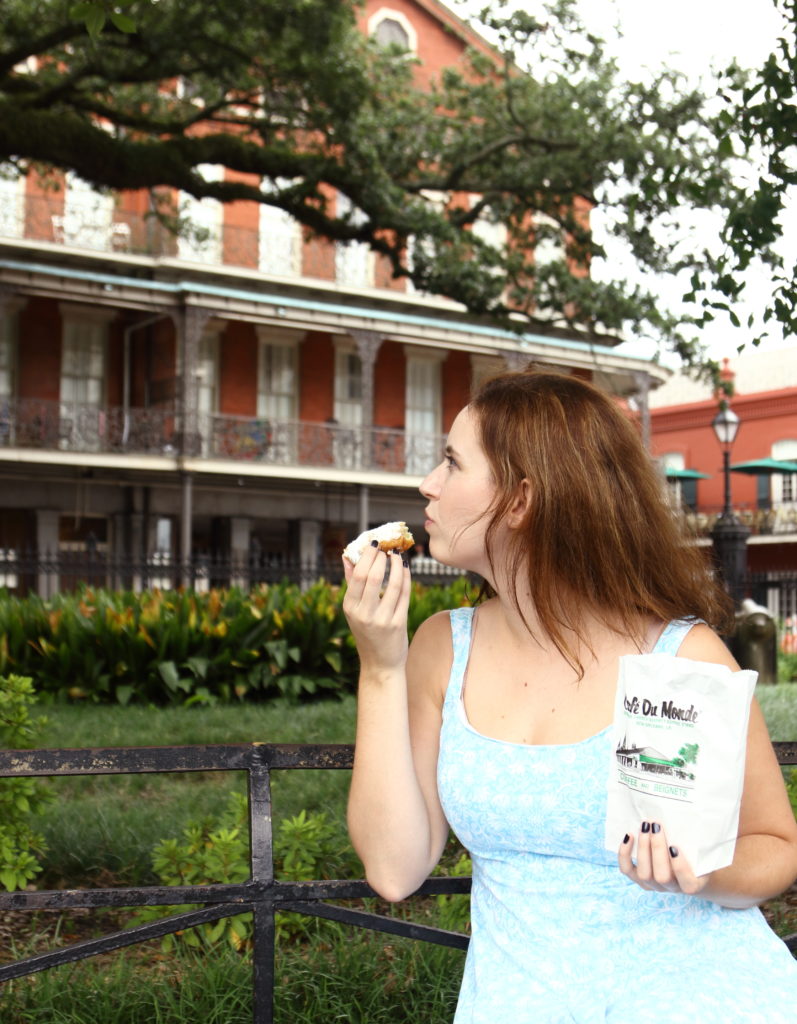 The famous Cafe du Monde is just across the street so obviously we had to stop. YES, they are worth it. However, if you've ever been to the Jazz Kitchen in Downtown Disney, they use the same recipe, but they're much cheaper out in NOLA. If you don't feel like waiting for a table, you can head to the to-go window and enjoy them in the park.
You probably need a full day just to explore the Quarter itself. There's so much history and things to see that there was no way we'd fit it all in. Just walking down the streets, there's so much beautiful architecture and stores to browse.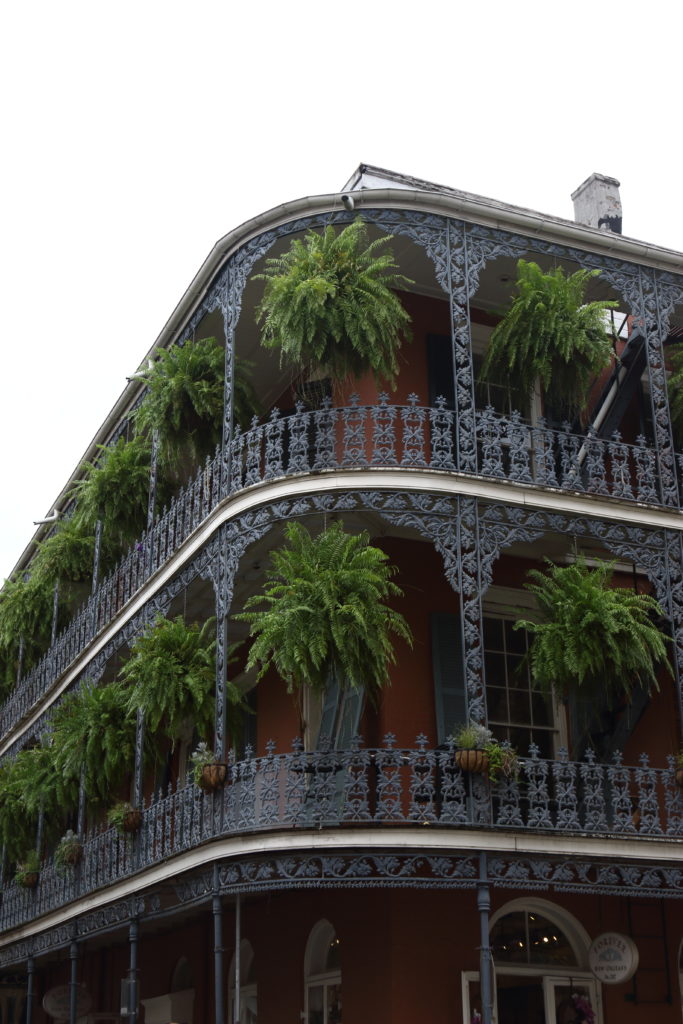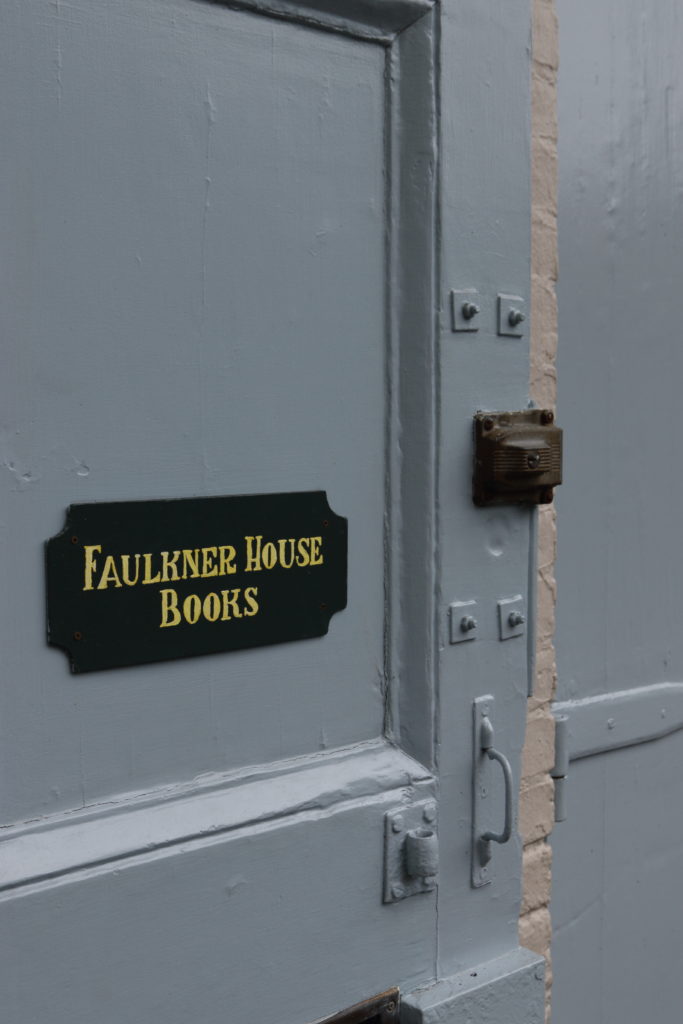 By noon, we were on our way to one of the most anticipated parts of our weekend. We bought a tour through Gray Line (Though I wouldn't recommend booking through them) that took us from the Quarter to Oak Alley Plantation in Vacherie, LA.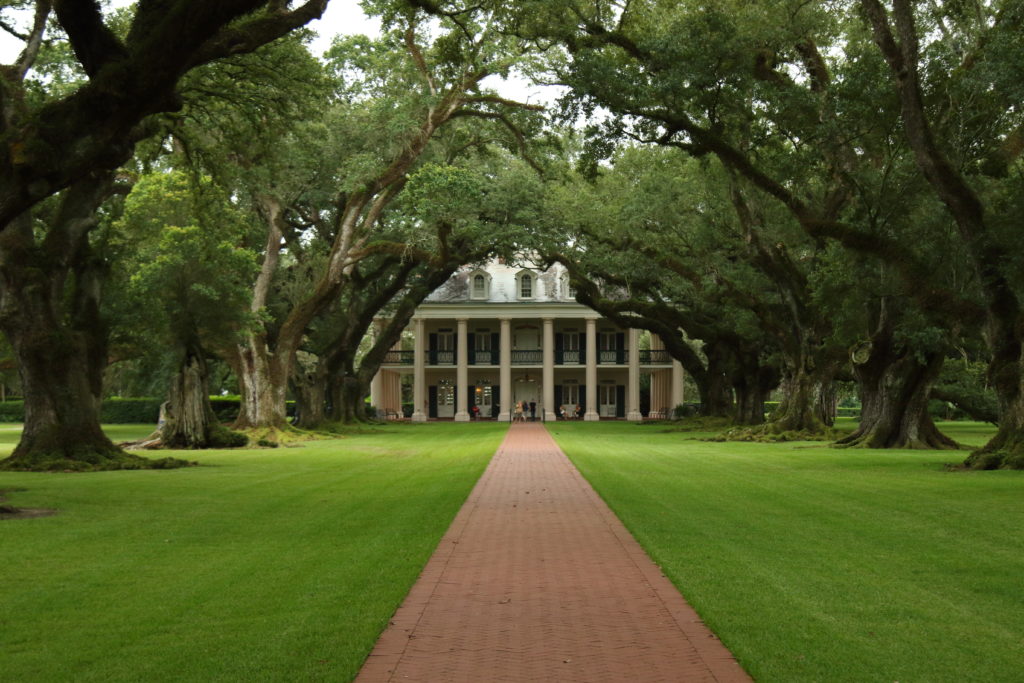 It was magical and exactly what i hoped it would be. The grounds were HUGE. Once we arrived, we had a tour of the house and had the rest of the time to explore the plantation. The 2 hours we had was not nearly enough time to get to explore this beautiful place.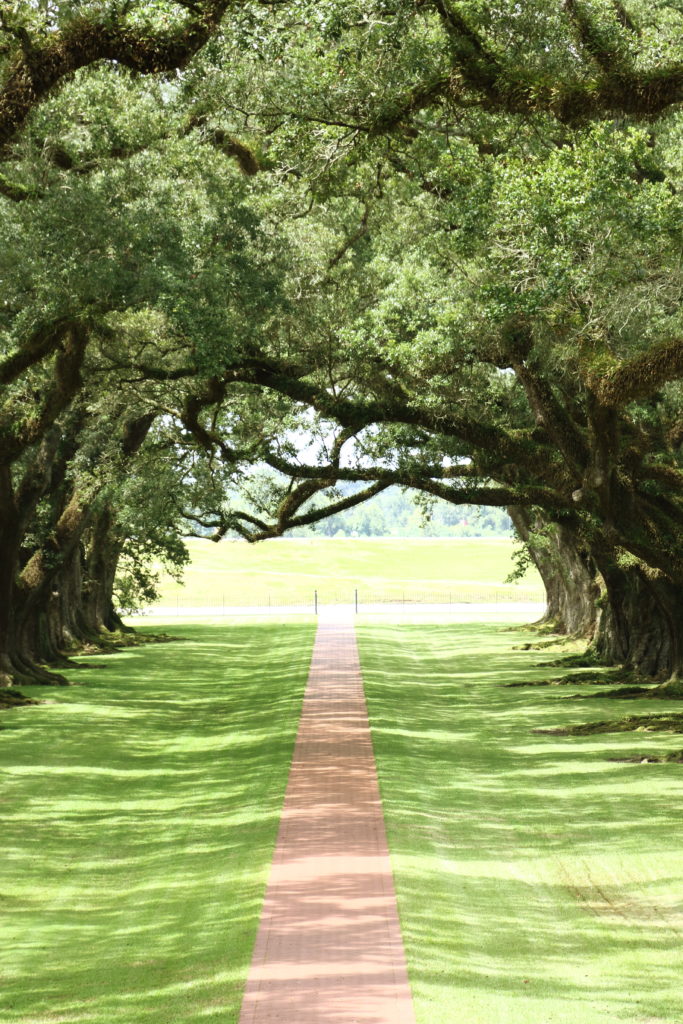 The clouds were rolling in the entire time we were walking around, but we managed to take this picture about 30 seconds before getting dumped on.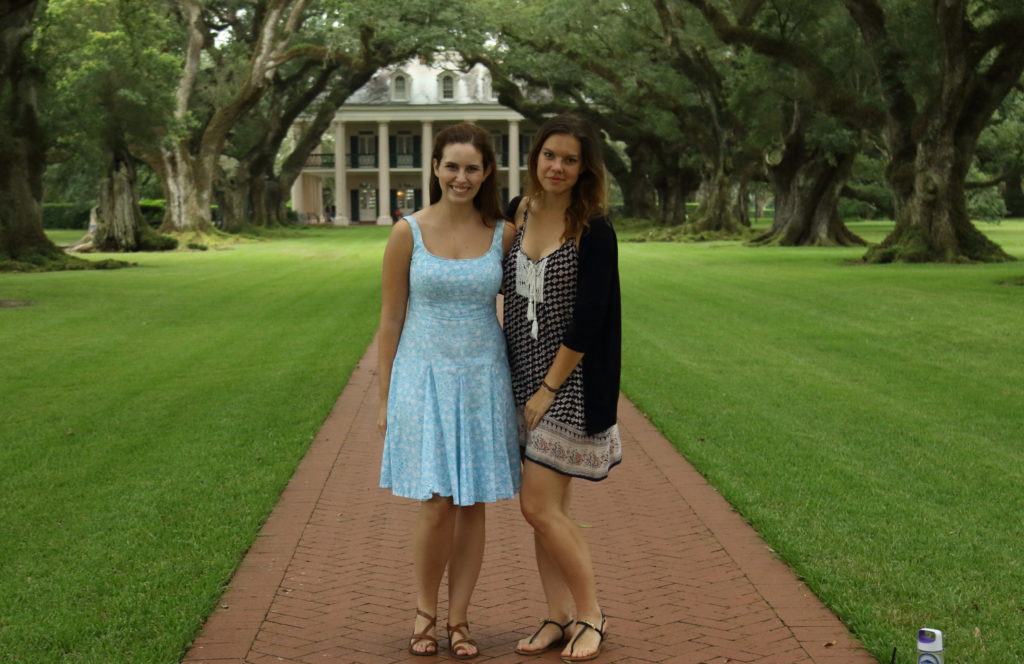 We got back on the bus sopping wet without a care in the world. It was fabulous.
The rest of the night, we tried out some amazing oysters and NOLA classics at Felix's Oyster Bar before heading over to Bourbon St.
If you're into the Vegas scene, I'm sure you will love Bourbon St. I however, do not like to party in dirty bars so after a quick stroll down just to say we did, we spent the rest of our night on Frenchman's St. This place was way more up our alley. There was a night art fair and almost every bar had live jazz music, it was a blast.
DAY TWO
Because we apparently don't value sleep, Our alarms ran at 6:30 the next morning to grab breakfast before our tour bus picked us up for our swamp tour excursion. I couldn't say nicer things about Airboat Adventures. The driver was lively and informative and even though we had to wait out a storm just before we were supposed to depart, our guide Ernie was great.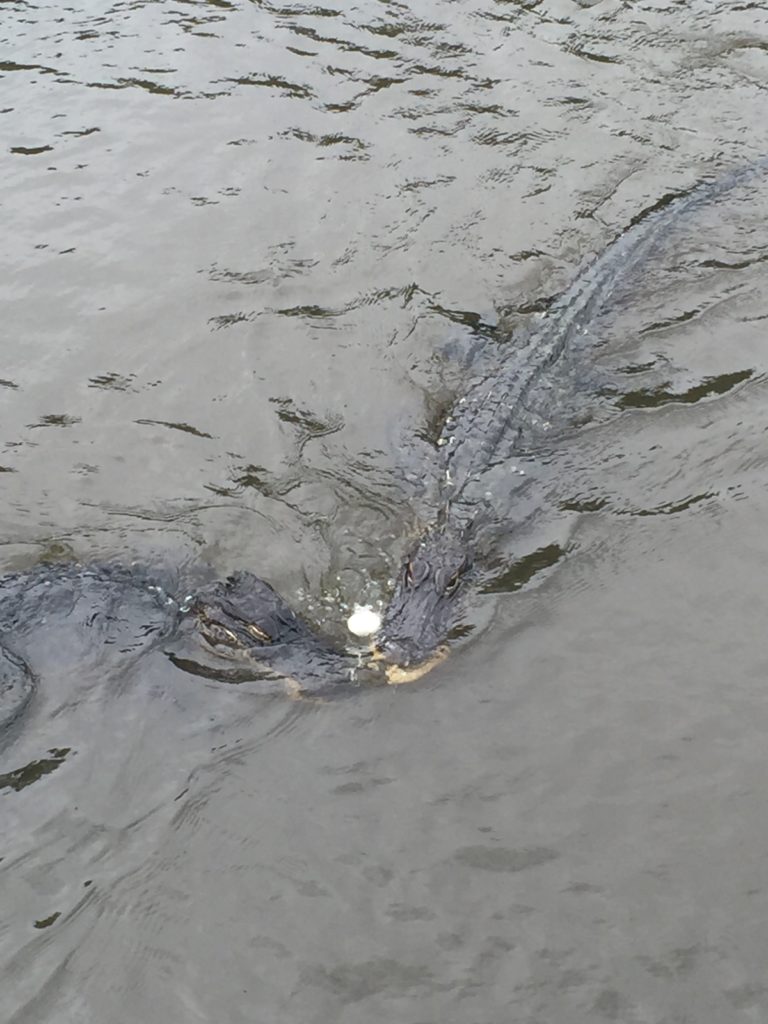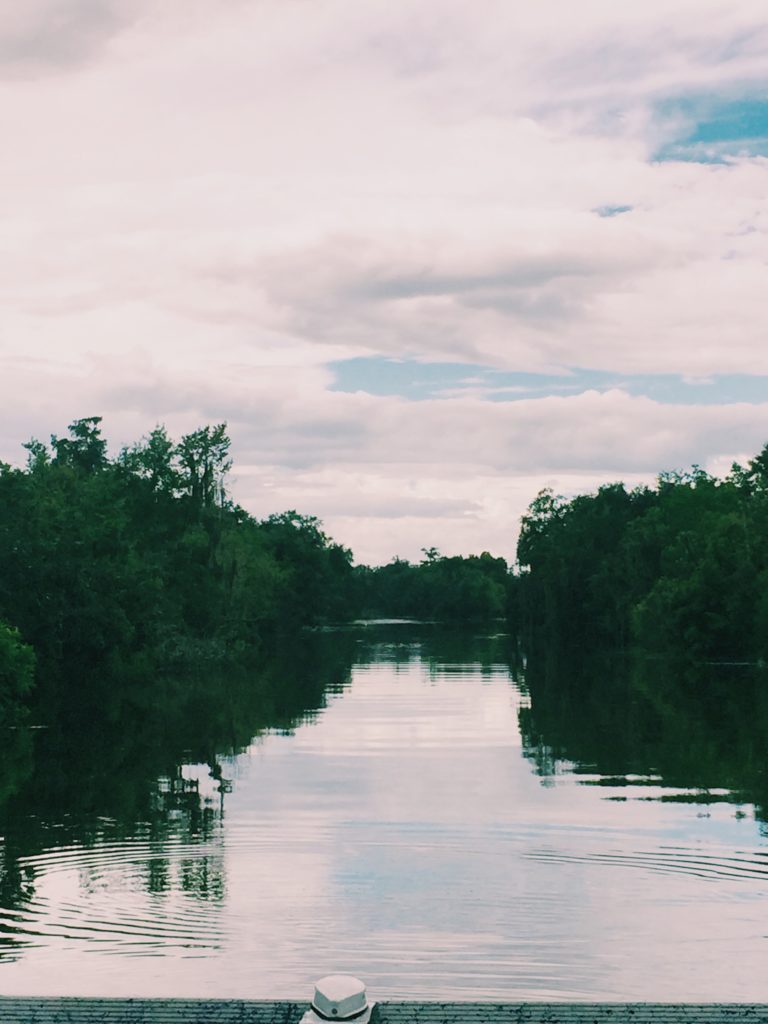 We even got to hold a baby alligator! His name is Fred and was very friendly. I still can't believe I actually did that.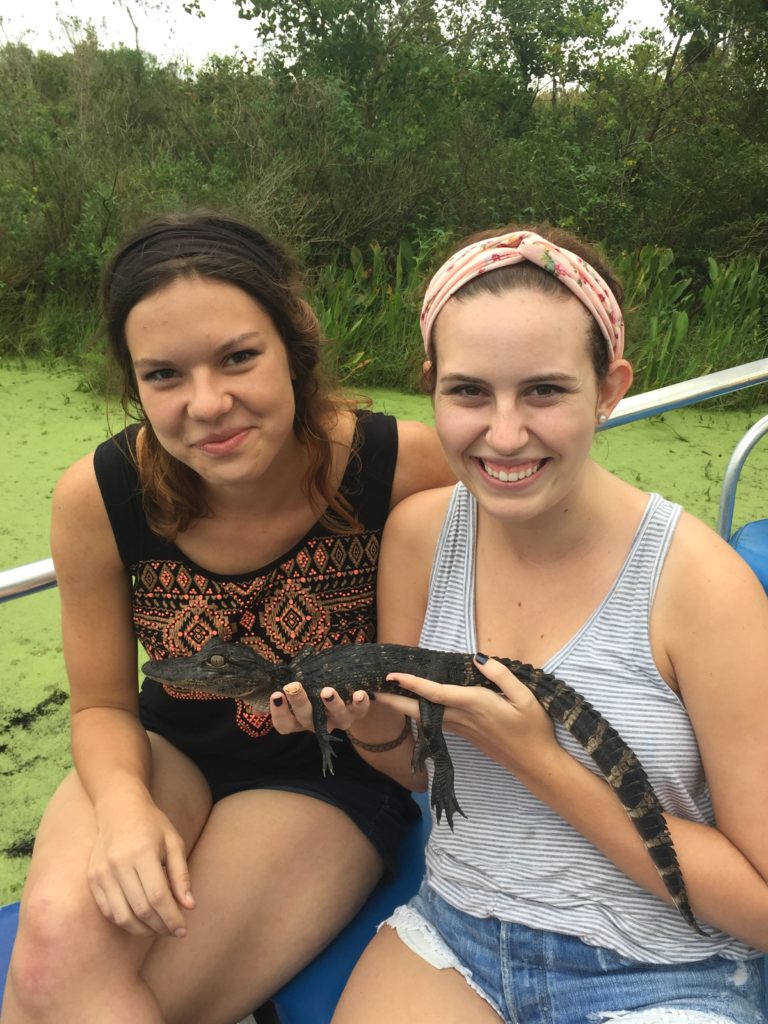 After we got back, we spent some more time walking a the Quarter, getting souvenirs and such. We decided to spend our final few hours getting out of the quarter and exploring another part of NOLA.
The Garden District is mostly residential, but is know for their gorgeous houses.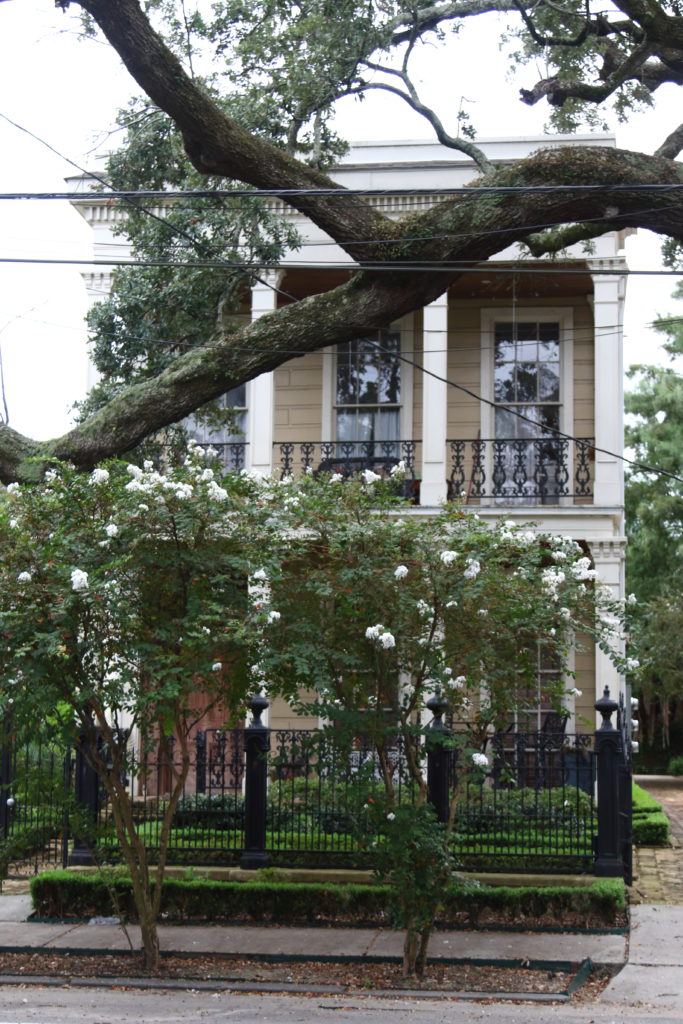 I was very sad that the cemetery had closed by the time we got there. That's one part of the city that will have to be saved for our next trip. But I did take some photos through it's pretty gate!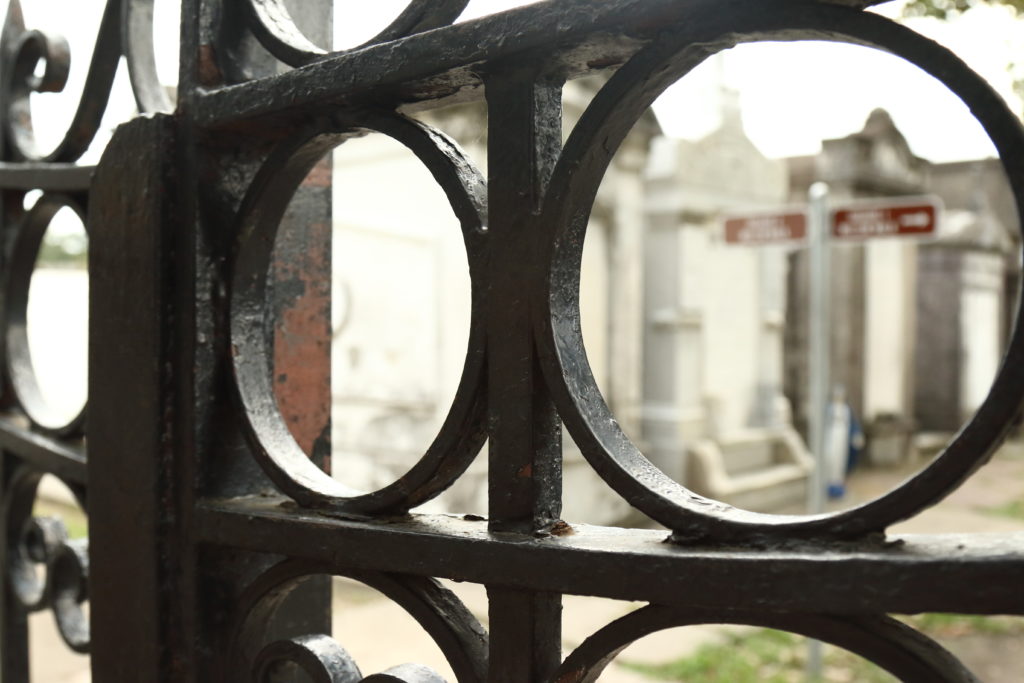 There's so much history in NOLA that it's impossible to see everything in 2 days. BUT we did check all the main things off our list that we wanted to see/do. What would you do in a weekend in New Orleans?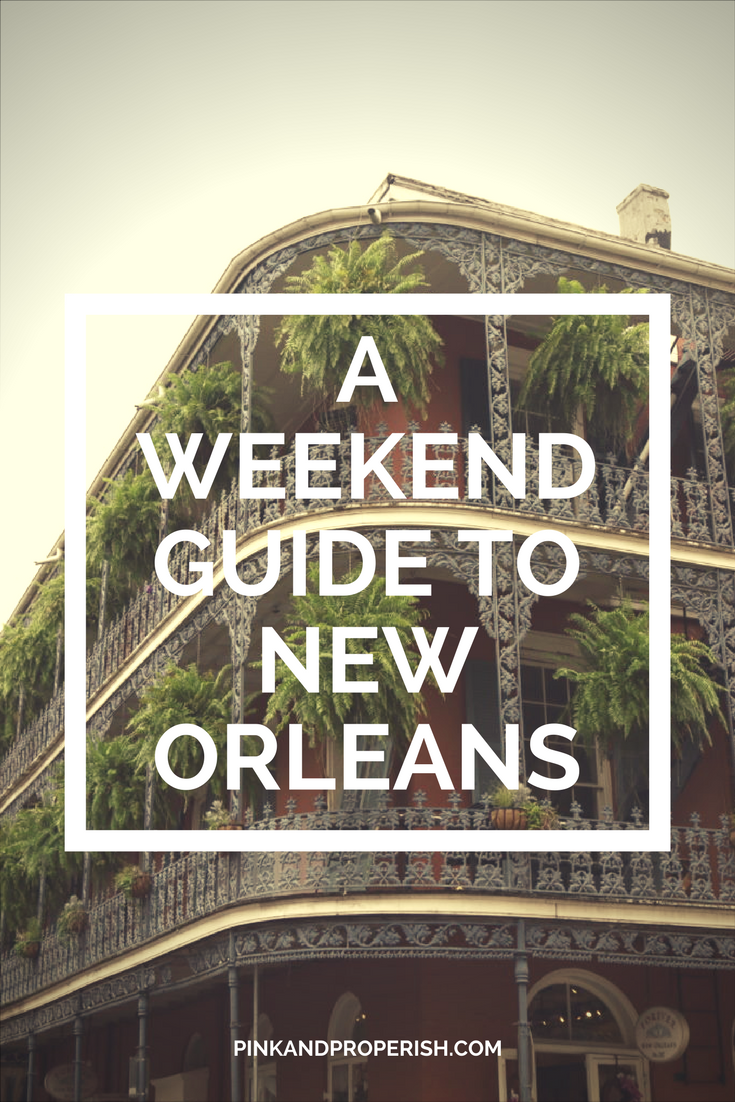 This post may contains affiliate links, which means if you make a purchase by clicking on them, I will receive a commission, at no additional cost to you. That will ensure I continue to bring you valuable content. To read my entire disclosure agreement and privacy policy click here