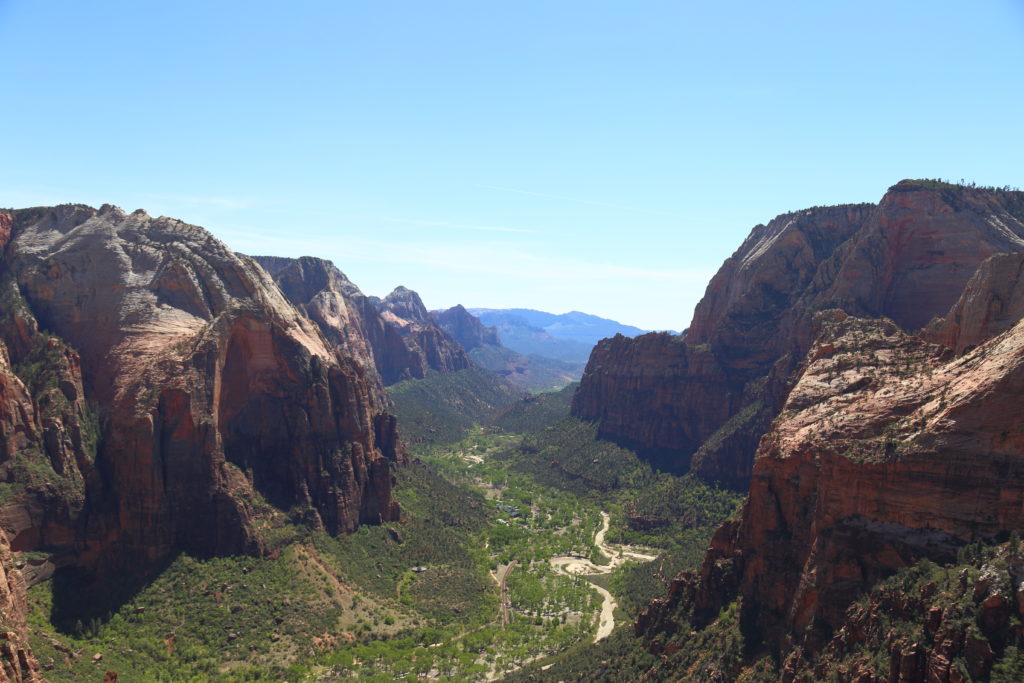 Do any of you have that friend that seems to be fearless? No matter what the adventure is, they are always down for the ride? Now what happens when you, the best friend who still loves adventure, but is maybe a little more fearful, gets talked into a road trip that ends up being more than you bargained for?
"Let's go back to Zion National Park! I found this hike that looks AMAZING" she says as she sends a picture from the top of the hike.
"Oh wow that's gorgeous! Lets do it!" I said.
"Great! So it looks a little difficult, but we can totally do it."
Uh-Oh.
"…how difficult?"
"Well I mean most of the hike is fine. It's just the last half a mile or so that you have to climb up a cliff by using s chain bolted to a rock."
"Um. What!"
"Please?? For my birthday??"
Well now there was no going back.
Angel's Landing located in Zion National Park in the southern part of Utah is one of the most beautiful hikes in America. It's also one of the most challenging. The hike is a 5 mile round trip that boasts of 21 VERY steep switchbacks known as Walter's Wiggles before you get to the last 1/2 mile in which you scale the top of a very narrow ridge with sheer cliffs on both sides with only a chain bolted to the rock to help you.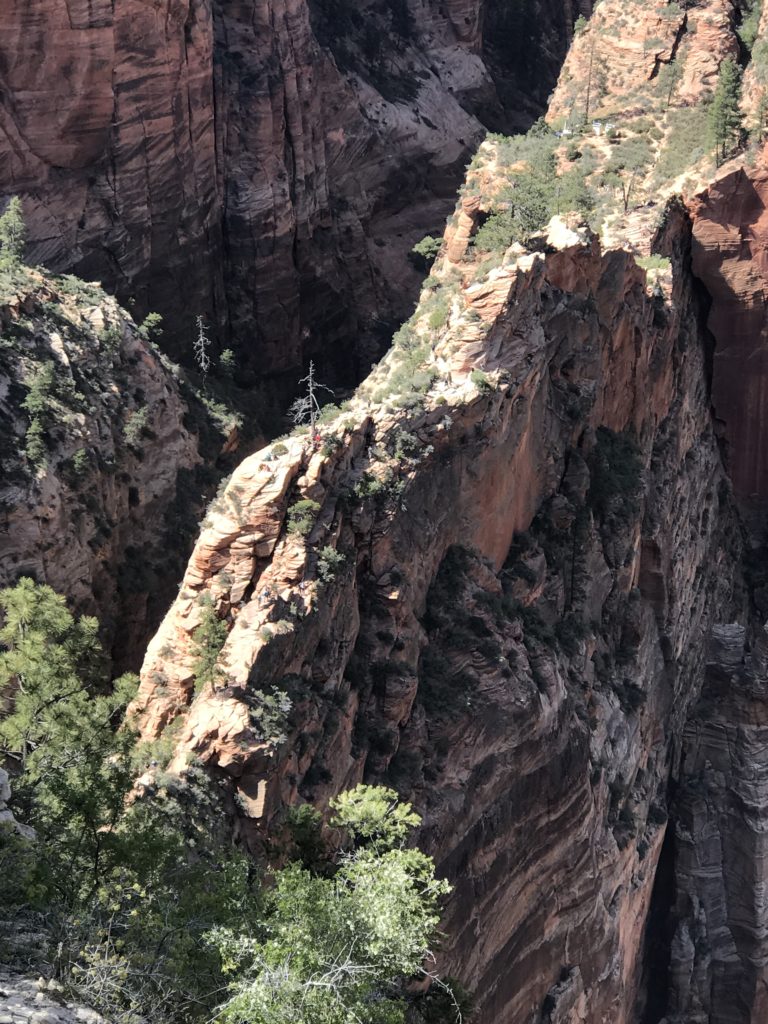 Is it terrifying? Yes.
Is it difficult? Oh yes.
Is it worth it? ABSOLUTELY.
I cannot begin to describe how gorgeous the views are from the top of this peak. The pictures really don't do it justice.
Here are 5 tips for hiking Angel's Landing for anyone brave enough to experience the views for themselves.
GO EARLY
We started this hike around 12pm, which is much later than we had originally intended. Although it was only about 65 degrees out, the direct sun exposure made it feel much warmer. It was also quite crowded at midday which made sharing the trail more difficult. There were many times where we had to stop for 5-10 minutes to let traffic going the opposite direction through.
BRING MORE WATER THAN YOU THINK YOU NEED
I knew that a single water bottle wouldn't suffice for this hike. I filled my Camelback with water and brought an additional bottle "just in case." If i were ever to do this hike again i would bring at least 2 extra water bottles and some little snacks to refuel along the way.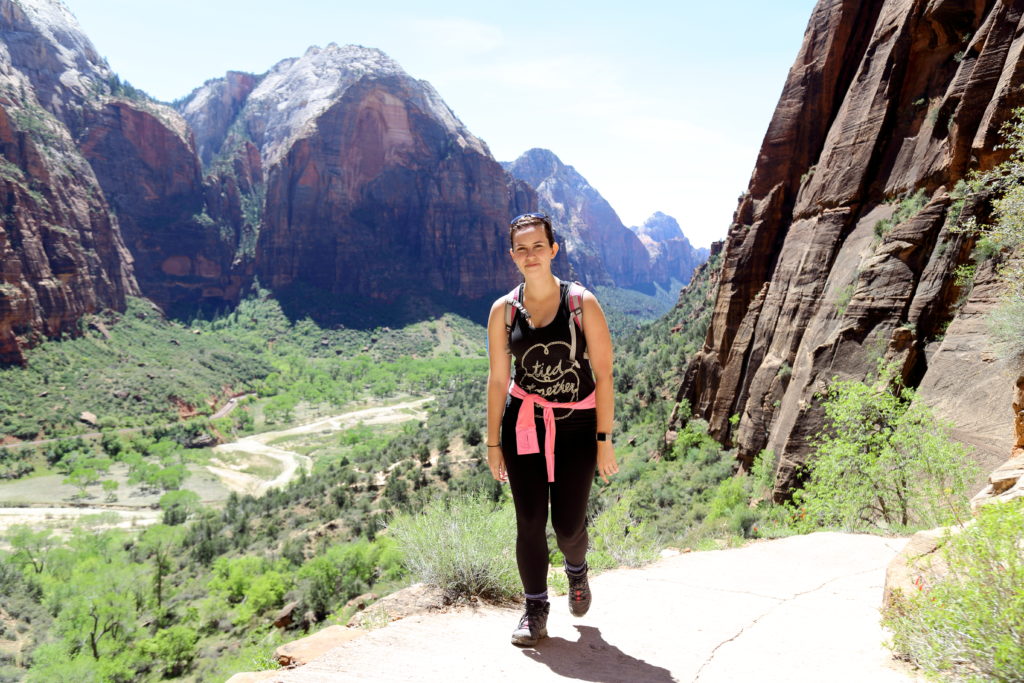 WEAR GOOD HIKING SHOES
This probably seems like a given, but you would not believe the amount of people doing this hike in sandals or barefoot!! We were wearing good hiking boots and my friend slipped multiple times on her way up. This hike is scary enough guys. I bought my hiking boots off Amazon (buy here) and it was the best decision I could have made. PLEASE wear good shoes. It will make the whole experience much more enjoyable, I promise.
DON'T BE A HERO
If you are afraid of heights, this hike is not for you. There are signs everywhere that clearly state people have died from this hike. Since this is a trail you have to share with traffic that is coming and going, you are not only endangering yourself, but everyone around you if you freeze up on the trail.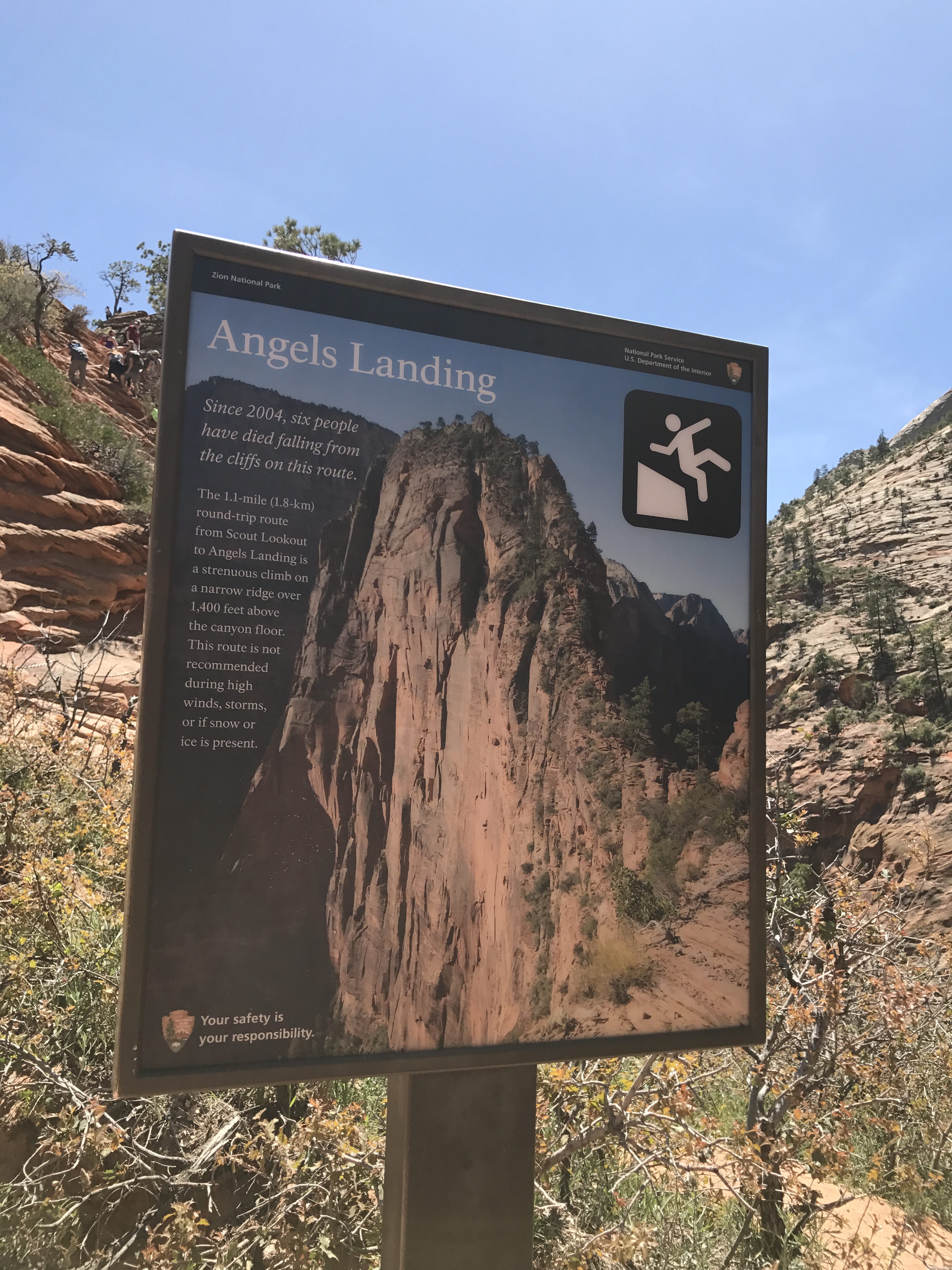 You can, however, get most of the way up the trail and still enjoy the views! If you make it up Walter's Wiggles, the 20 something steep switchbacks, you will come out at Scout's Landing which offers beautiful views. It is from here, that you take the last .5 miles to the tip of Angel's Landing which is the scariest part.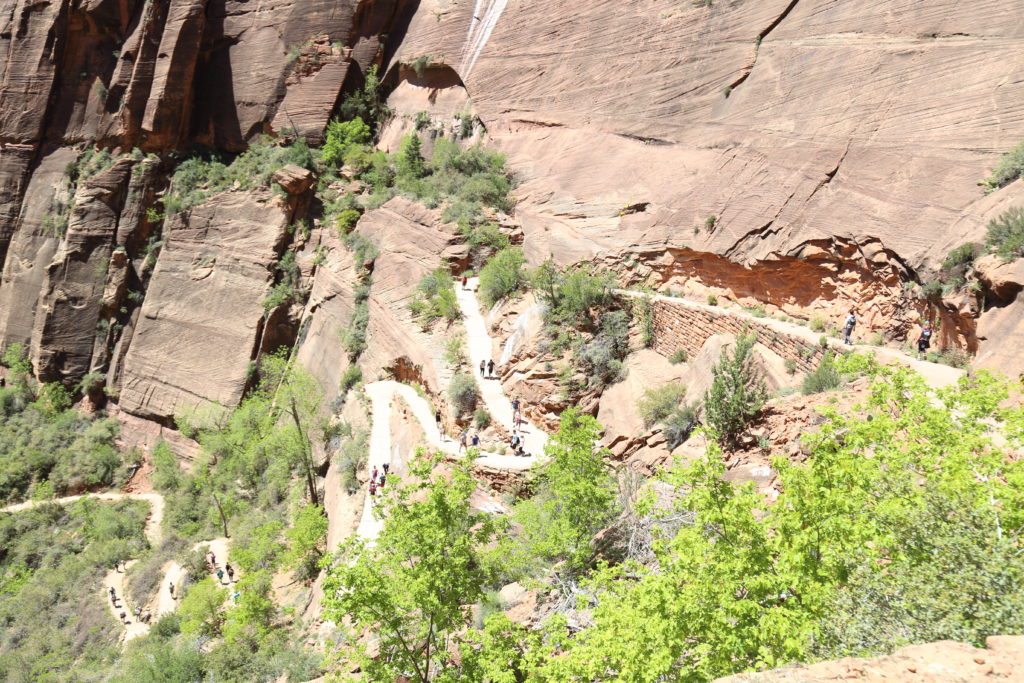 BRING A CAMERA
If you are brave enough to make it to the end of the trail, you will be well rewarded! Guys, I have never been so scared of a hike before, but oh man, the views looking out into the valley are breathtaking. Be sure to bring a camera to snap the amazing scenery!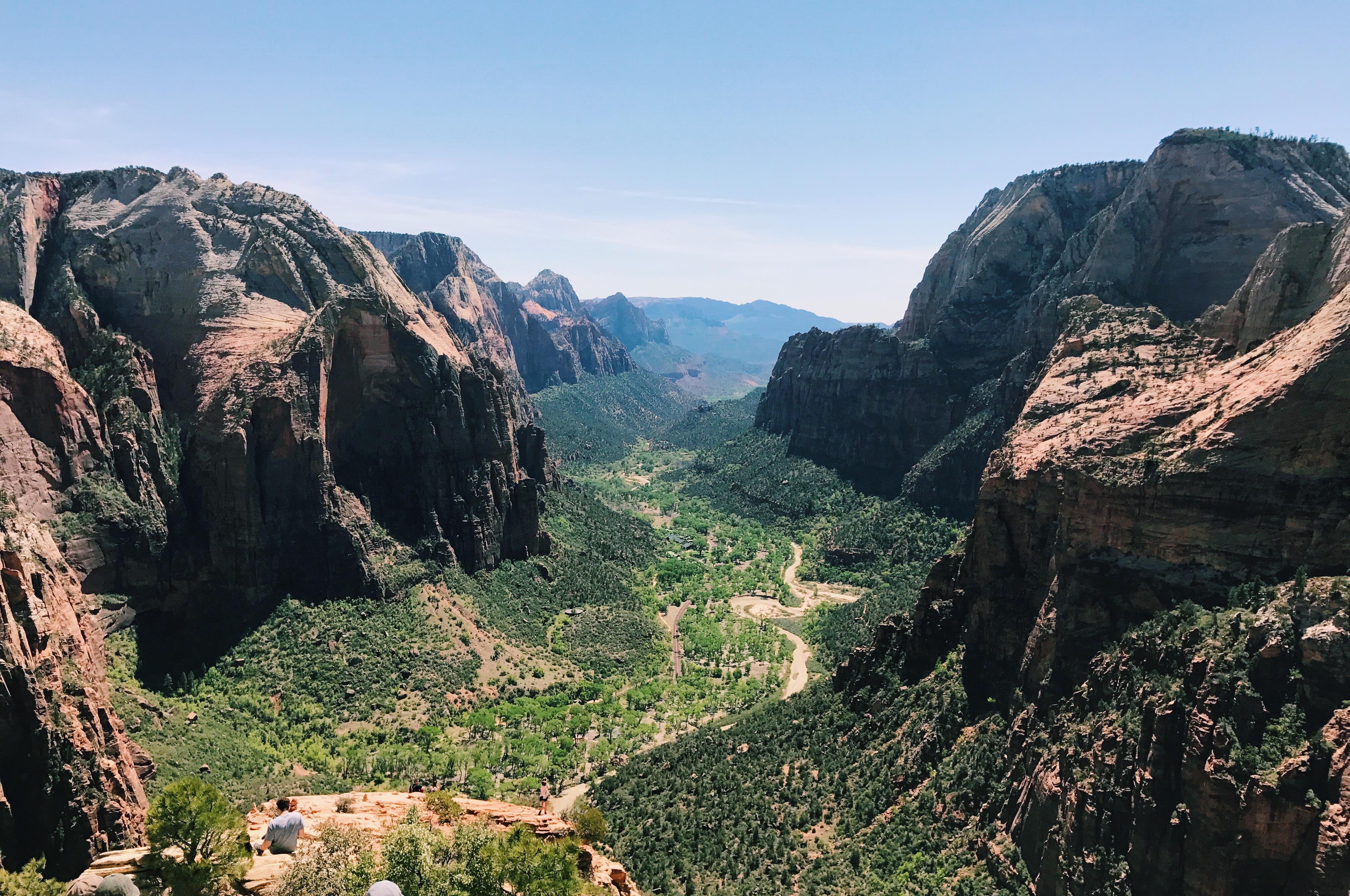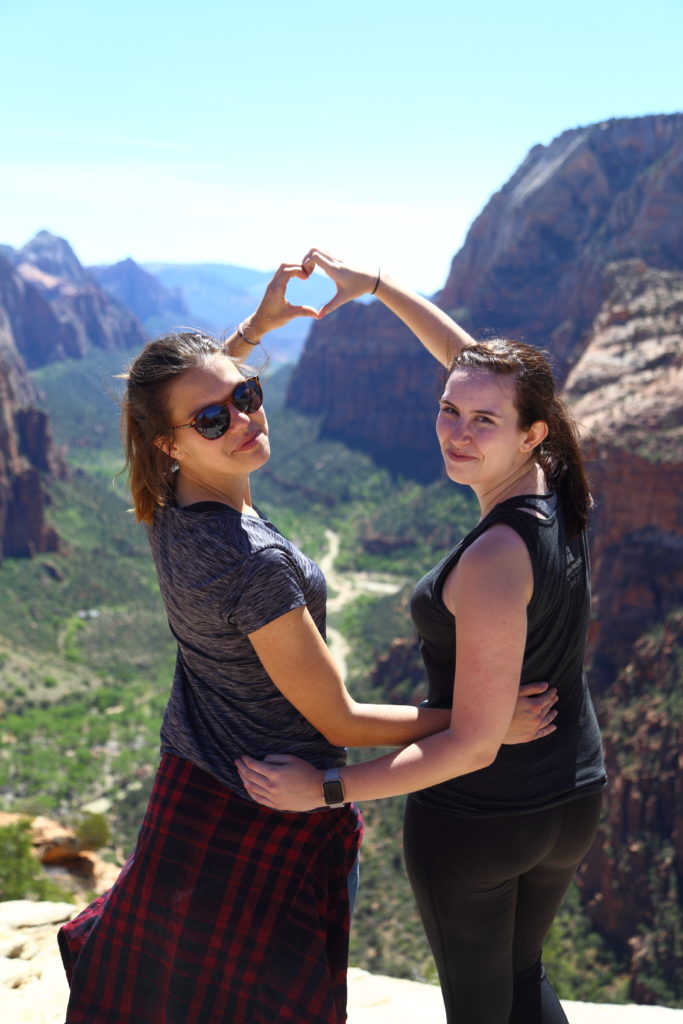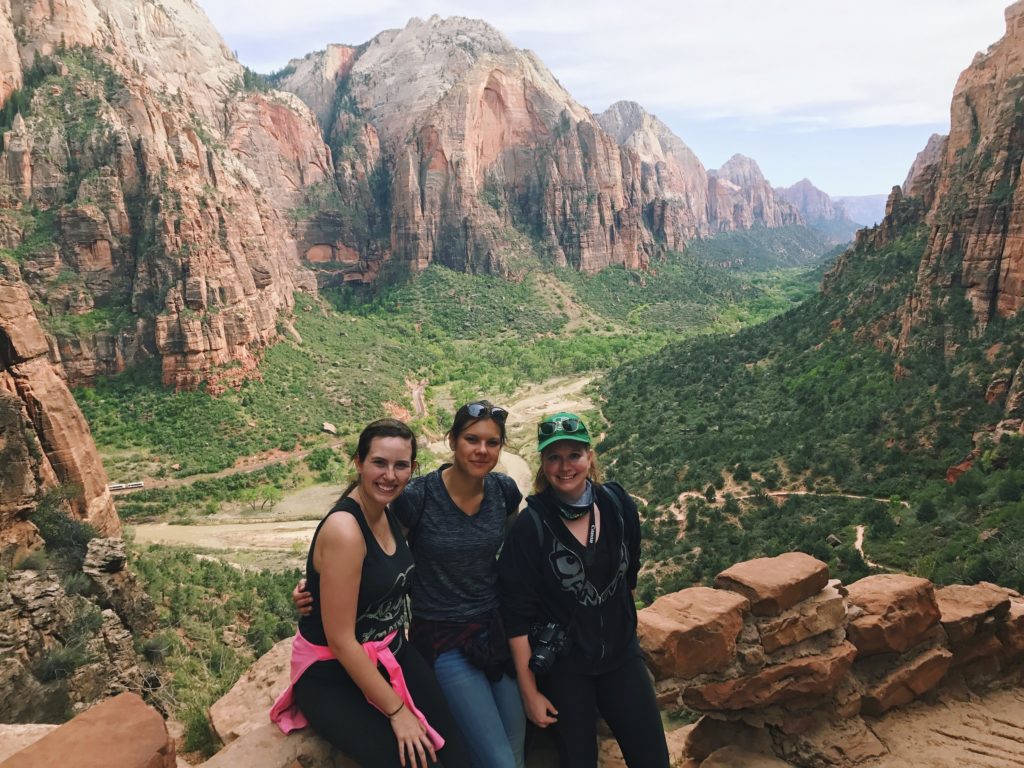 This hike stretched me in ways I didn't imagine. Listen friends, I am by no means a hiker. Sure, I love nature and enjoy doing the occasional trail by my house, but this was a whole other level of hiking. It's tough. It's exhausting. It's SO worth it.
Check out their official website for tips and parking info! Would you ever try this hike?
My Hiking Essentials: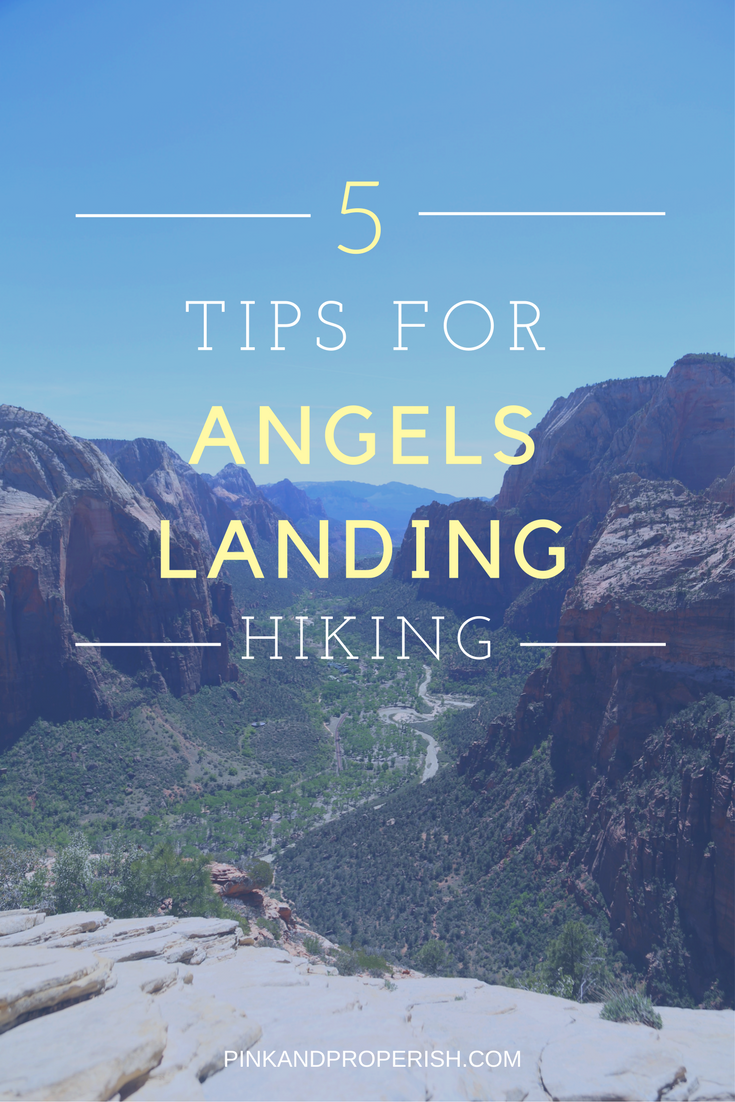 This post may contains affiliate links, which means if you make a purchase by clicking on them, I will receive a commission, at no additional cost to you. That will ensure I continue to bring you valuable content. To read my entire disclosure agreement and privacy policy click here