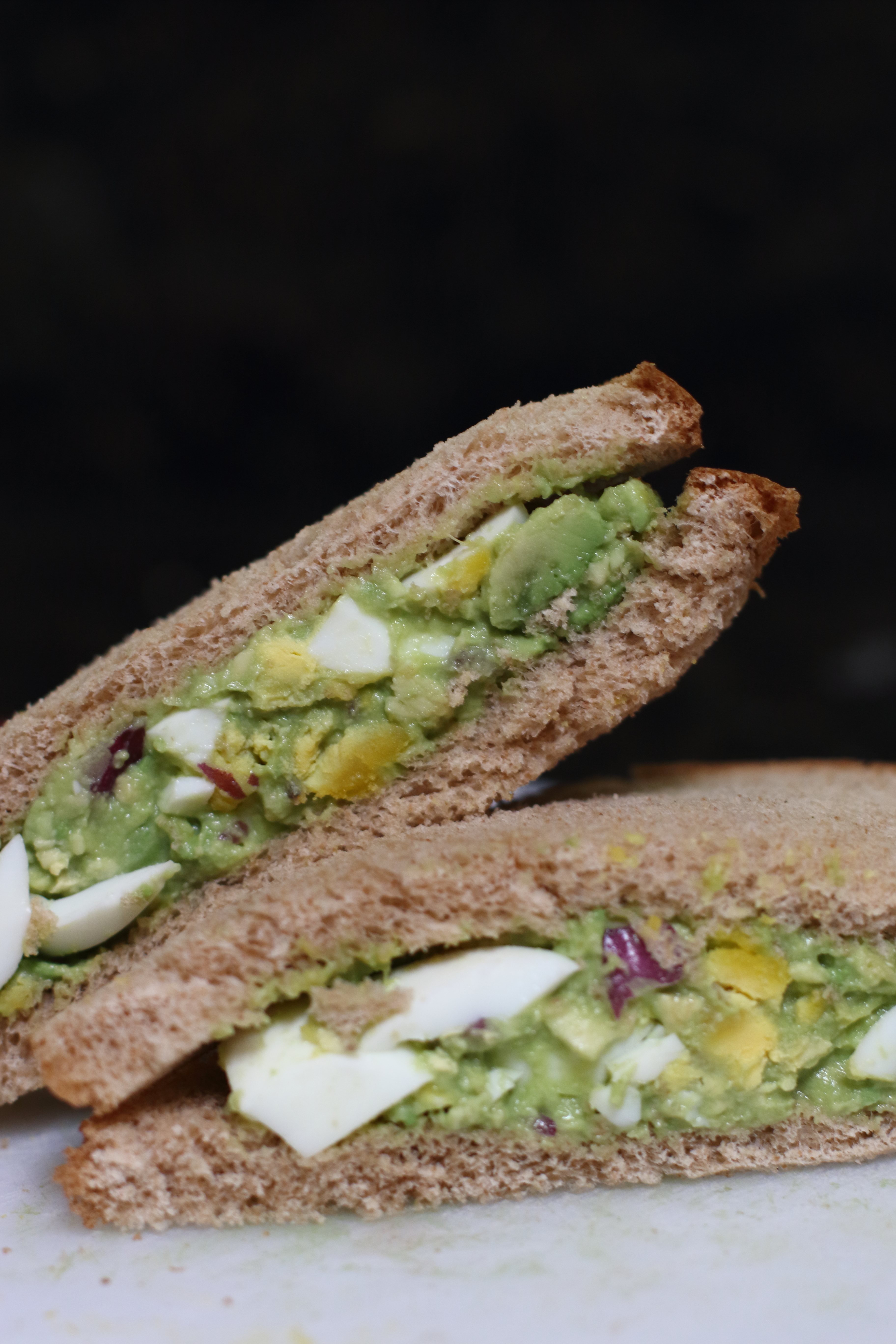 I'm going to tell you all a secret that I'm not proud of. Up until very recently…I did not like avocados. I KNOW, I know. What's wrong with me?! How can you live in Southern California and NOT like avocados you say?? I don't why, they just seemed gross to me.
All of that changed last summer. I righted my ways and have grown to love them. Can we be friends now?
On my recent quest in attempting to eat healthier, I've been reading up on the health benefits of avocados. Although they are higher in calorie content, they are a great source of healthy fat which will help keep you full.
This simple lunch time sandwich is basically just guacamole mixed with a hard boiled egg. Most egg salads are loaded with mayo and other condiments that make it super unhealthy for you. So we're subbing all of that for avocados to act as the "glue" instead! You can easily make this with just avocados if you aren't a fan of guac and just use salt and pepper, but guac is amazing so that is what I'm using.
Bring a saucepan of water to a slow boil and cook your eggs for 10-12 minutes depending on how you like them. Once they're done, immediately run them under cold water and then place in an ice bath for 10 minutes to halt the cooking process. Place in the fridge until ready to use.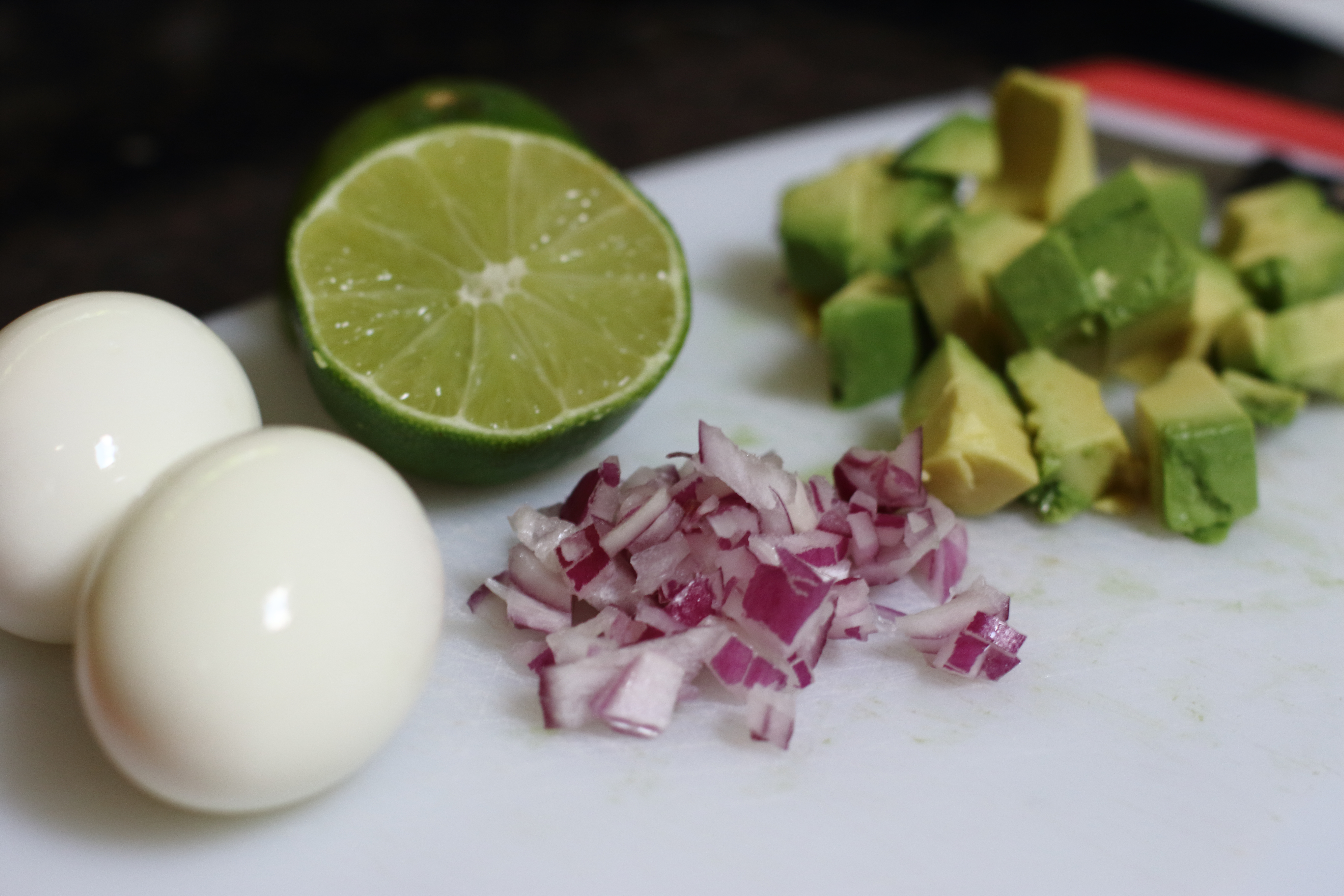 Dice up half of an avocado and combine with some chopped red onion, a pinch of salt and a squeeze of lime juice. I absolutely hate cilantro, but if you're a fan, go ahead and toss some of that in as well. Mix that all together and combine with your diced egg. If you're on the adventurous side add some red pepper for a kick!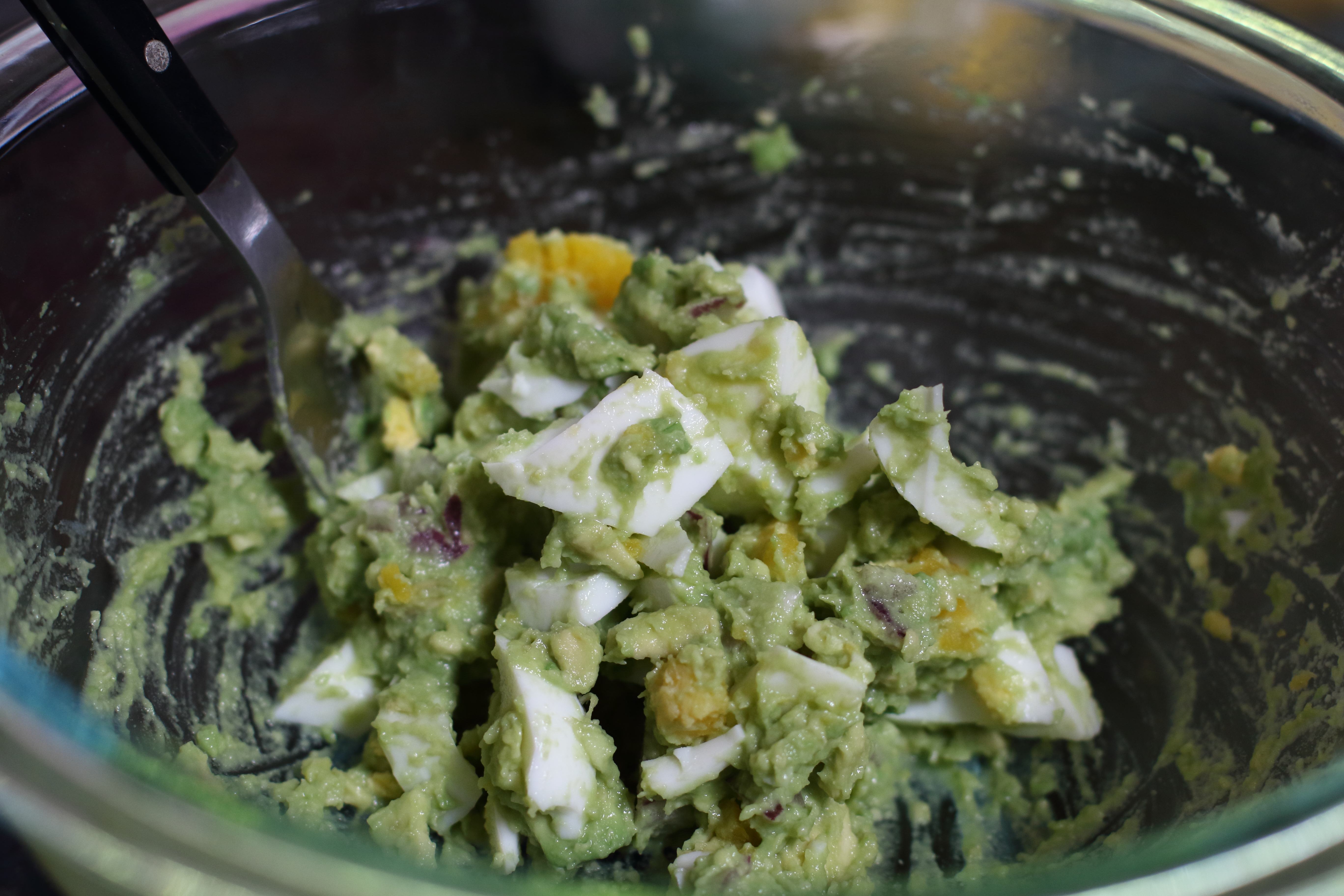 Spread on top of your choice of bread and enjoy!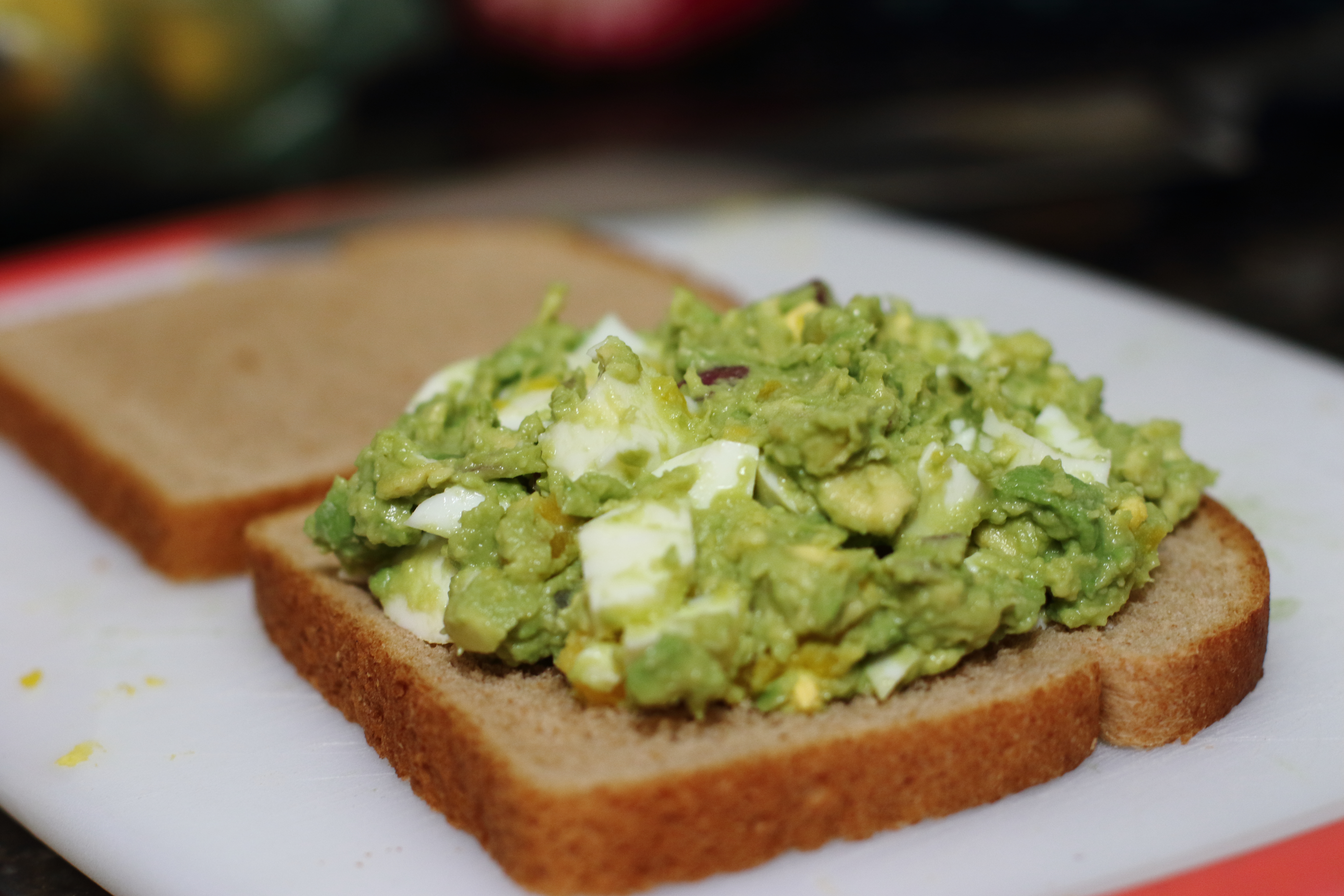 This post may contains affiliate links, which means if you make a purchase by clicking on them, I will receive a commission, at no additional cost to you. That will ensure I continue to bring you valuable content. To read my entire disclosure agreement and privacy policy click here