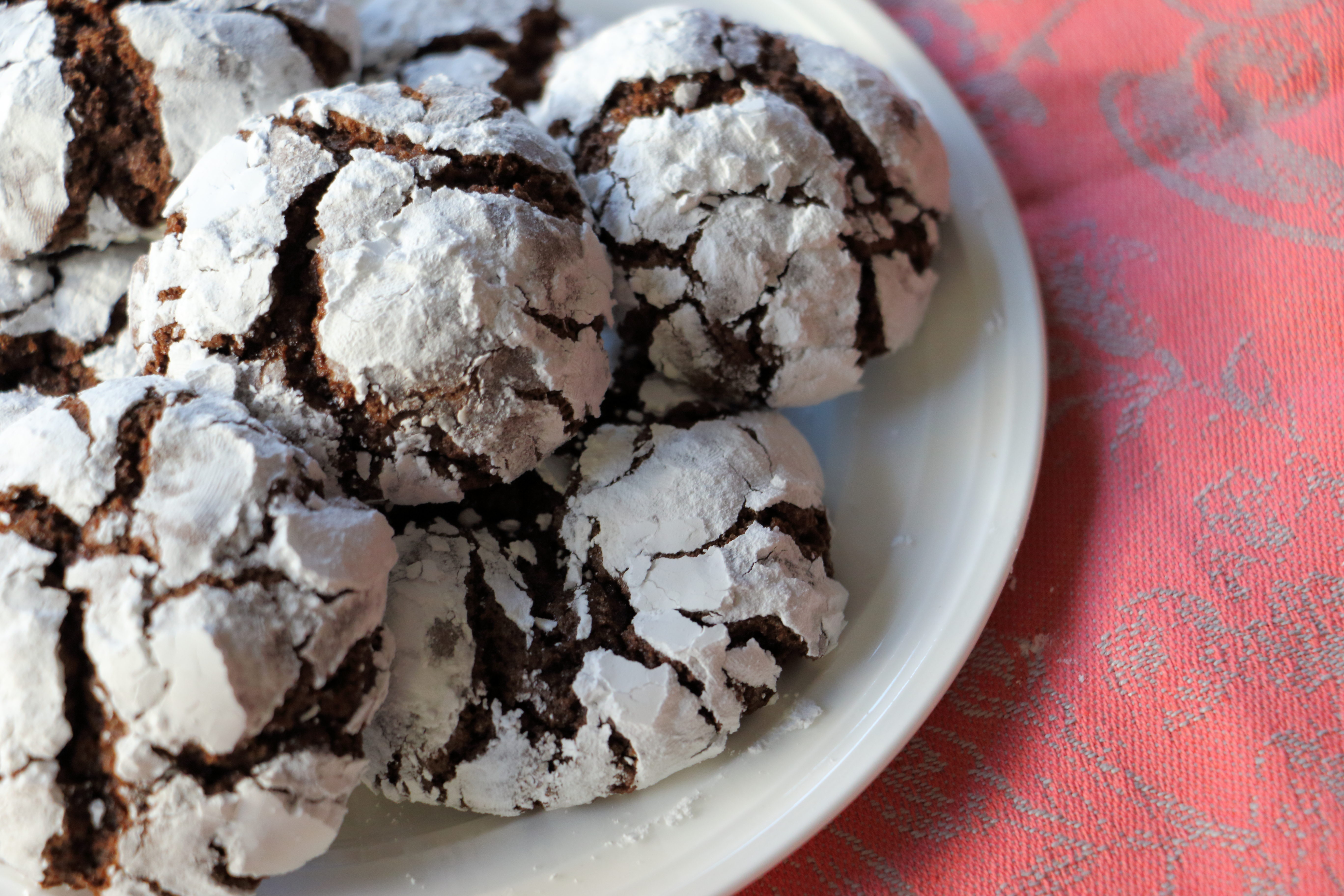 I'm coming up on my one year anniversary of being a big kid with a full time job. It's gone by so fast!
One down side of working every day is that it cuts into baking time. Normally I can survive if I have to go a few weeks in between making things, but at CHRISTMAS TIME?? It just wasn't possible. Not to worry, the tradition of baking large amounts of treats with my mom lives on. We just had cram em in to a smaller window! That being said, we wanted to try out some new recipes this year.
Believe it or not, I had never even heard of a Chocolate Crinkle Cookie until a few months ago, let alone TRIED one! I thank my co-workers for introducing me to one of my new favorites. These cookies basically taste like a Brownie covered in powdered sugar. Soft chewy insides with a crisp edge. You seriously cant go wrong.
After mixing the dough, make sure to chill it for at least an hour and up to over night before baking.
Preheat your oven to 350 degrees. Remove the dough from the fridge and roll into balls. I like to make them about the size of a quarter, but it's totally up to you. The smaller they are, the more crunchy they seem to be.
Drop the balls into a bowl of powdered sugar and cover completely.
Place on a cookie sheet and bake for 10 minutes.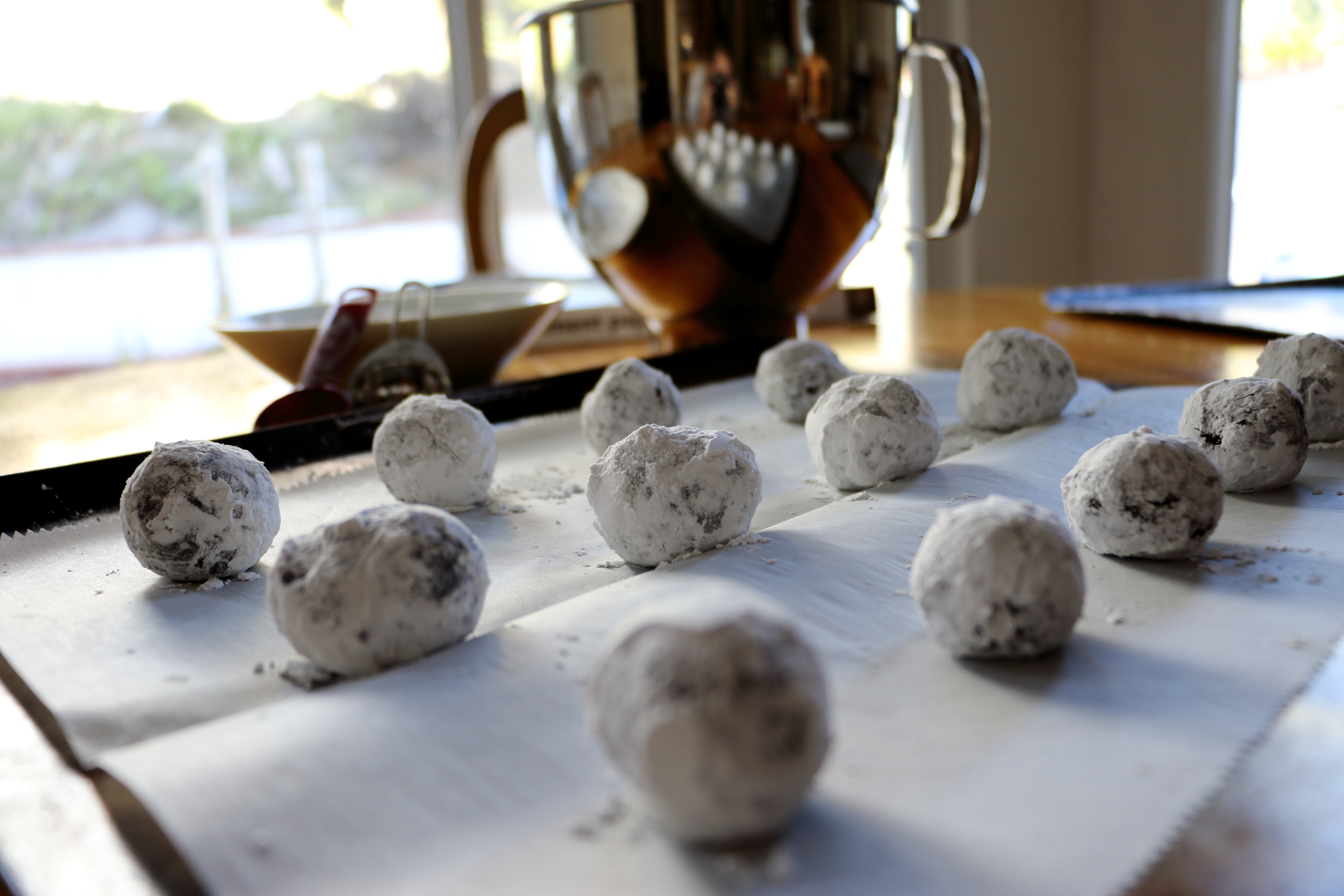 Voila! Chocolaty, crunchy, amazing. Enjoy!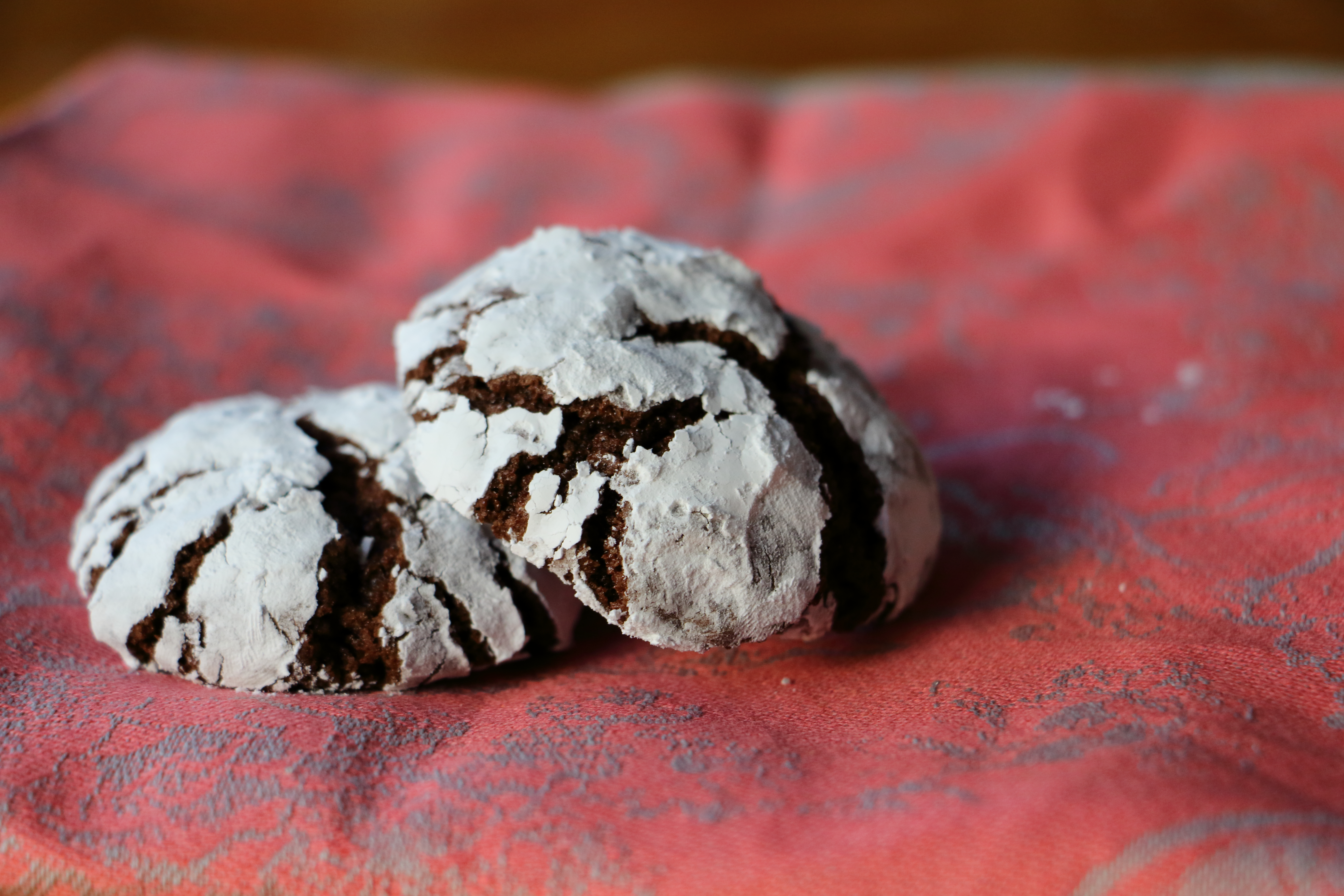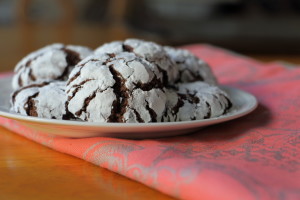 Chocolate Crinkle Cookies
2016-01-27 22:52:42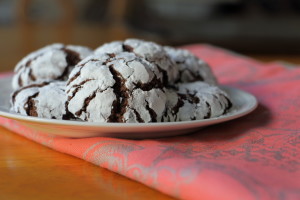 Ingredients
1 1/2 Cup Granulated Sugar
3/4 Cup Unsweetened Coco Powder
1 1/2 All Purpose Flour
2 tsp Baking Powder
1/4 tsp Salt
3 eggs
1 cup Vegetable Oil
1 1/2 tsp Vanilla Extract
1/2 cup Powdered Sugar
Instructions
Combine all dry ingredients in a bowl and set aside.
Add the eggs, oil and vanilla to the bowl of a stand mixer and beat for a few seconds to combine.
Slowly start adding in the dry ingredients until everything is incorporated. The mixture should resemble a thick brownie batter.
Refrigerate the dough for 3 hours or up to overnight.
When ready to bake, preheat the oven to 350 degrees and line a baking sheet with parchment paper.
Dump the powdered sugar into a shallow bowl.
Roll the dough into balls roughly the size of a quarter and roll in powdered sugar.
Place on baking sheet and bake for 10-12 minutes until the cookies begin to crack.
Let cool for a few minutes before removing from sheet.
Pink & Proper-ish https://pinkandproperish.com/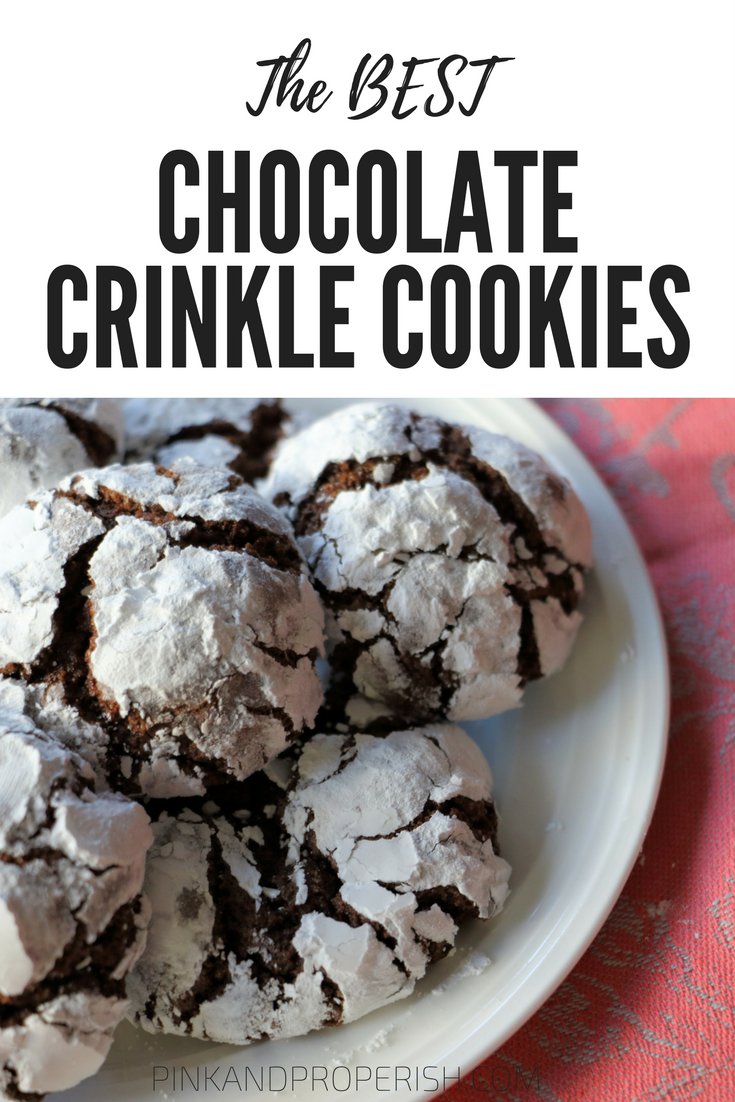 This post may contains affiliate links, which means if you make a purchase by clicking on them, I will receive a commission, at no additional cost to you. That will ensure I continue to bring you valuable content. To read my entire disclosure agreement and privacy policy click here