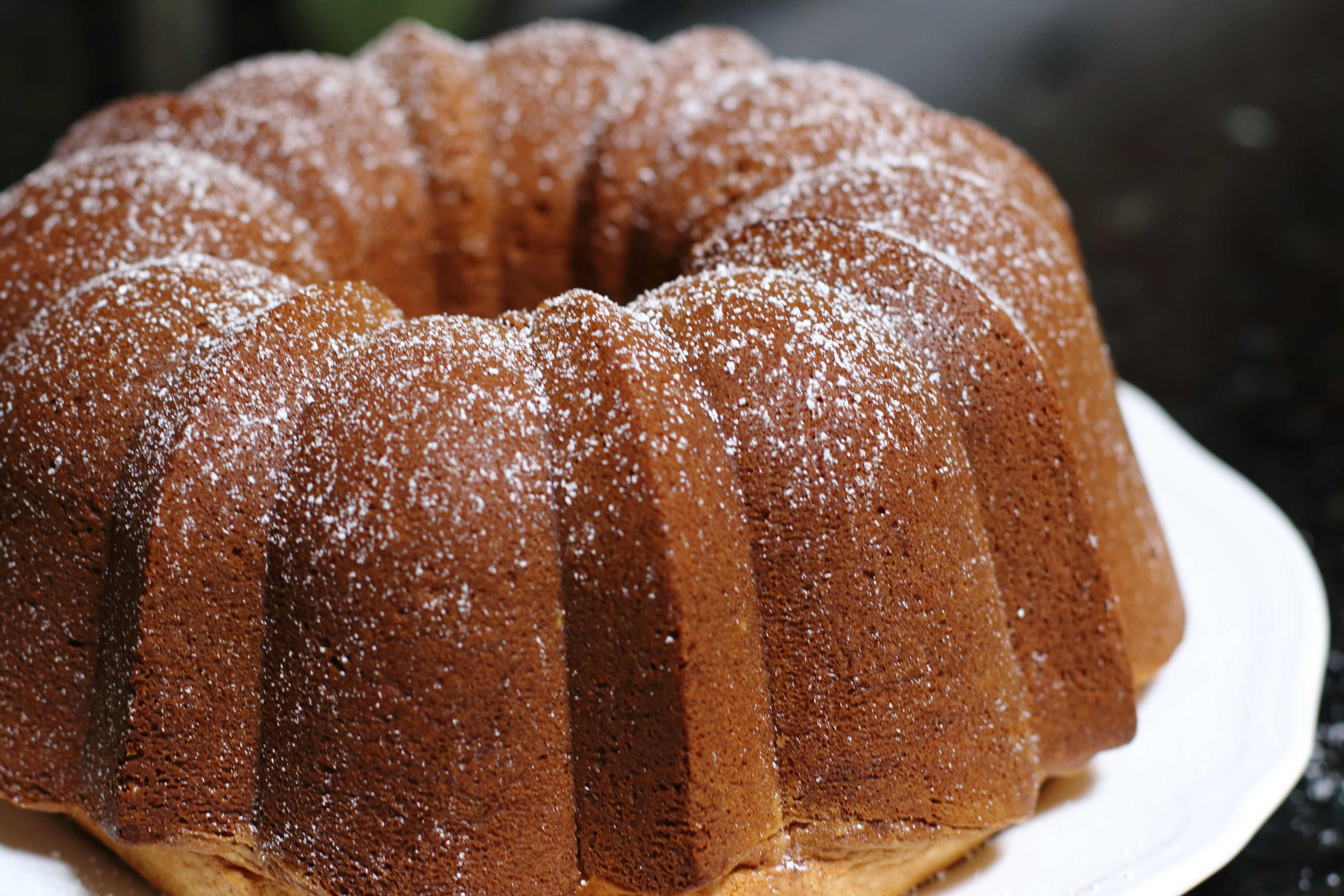 Have you ever had one of those moments where you decide to eat more healthy and then immediately crave sugar as if you're never going to eat it again? With a spontaneous trip to Europe just a few weeks away, I decided it was time to actually eat a bit healthier. So this past Sunday I grilled up a bunch of veggies and chicken, prepped some healthy smoothies for the week, and made a pound cake.
OKAY. I admit it. I have zero self control. But its just so much fun to bake! Plus this isn't any type of cake. It's a cream cheese pound cake which makes it even better! I decided to pawn most of it off on my coworkers anyways, so you're welcome guys. This pound cake is amazing. Its my go to dessert for any event because its simple to make, and ALWAYS a crowd pleaser. You can find the recipe HERE.
The secret to this pound cake is the cream cheese and almond extract. It makes the bread moist and tastes perfect for spring. Mix together the cream cheese and butter until smooth. Slowly add in the sugar and mix for about 5 minutes. Add eggs one at a time until combined and then add salt and extracts. Finally mix in the flour and combine until creamy.
The batter should be the consistency of a very thick pancake batter.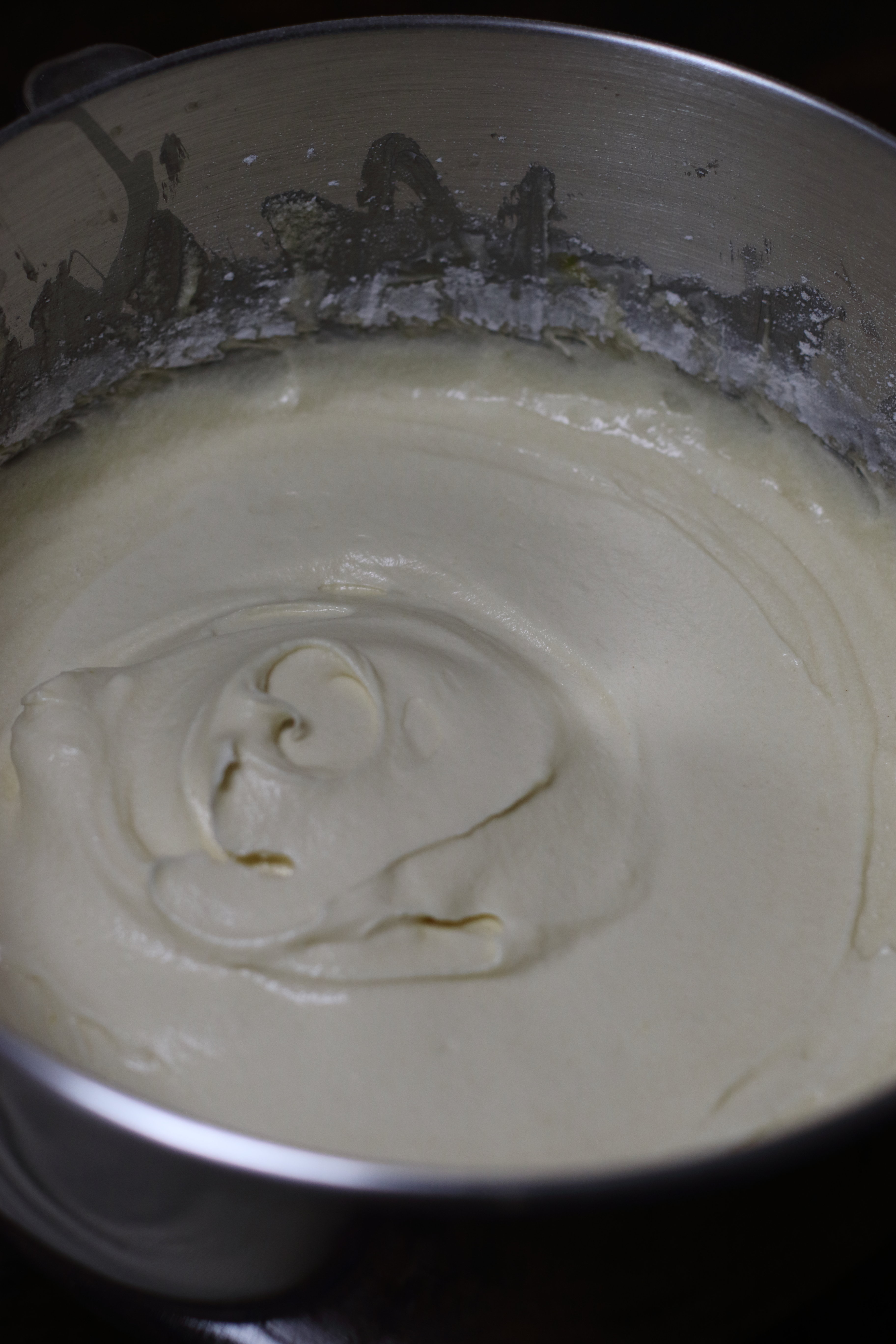 Pour into a greased bundt pan and bake for 90 minutes at 325 degrees.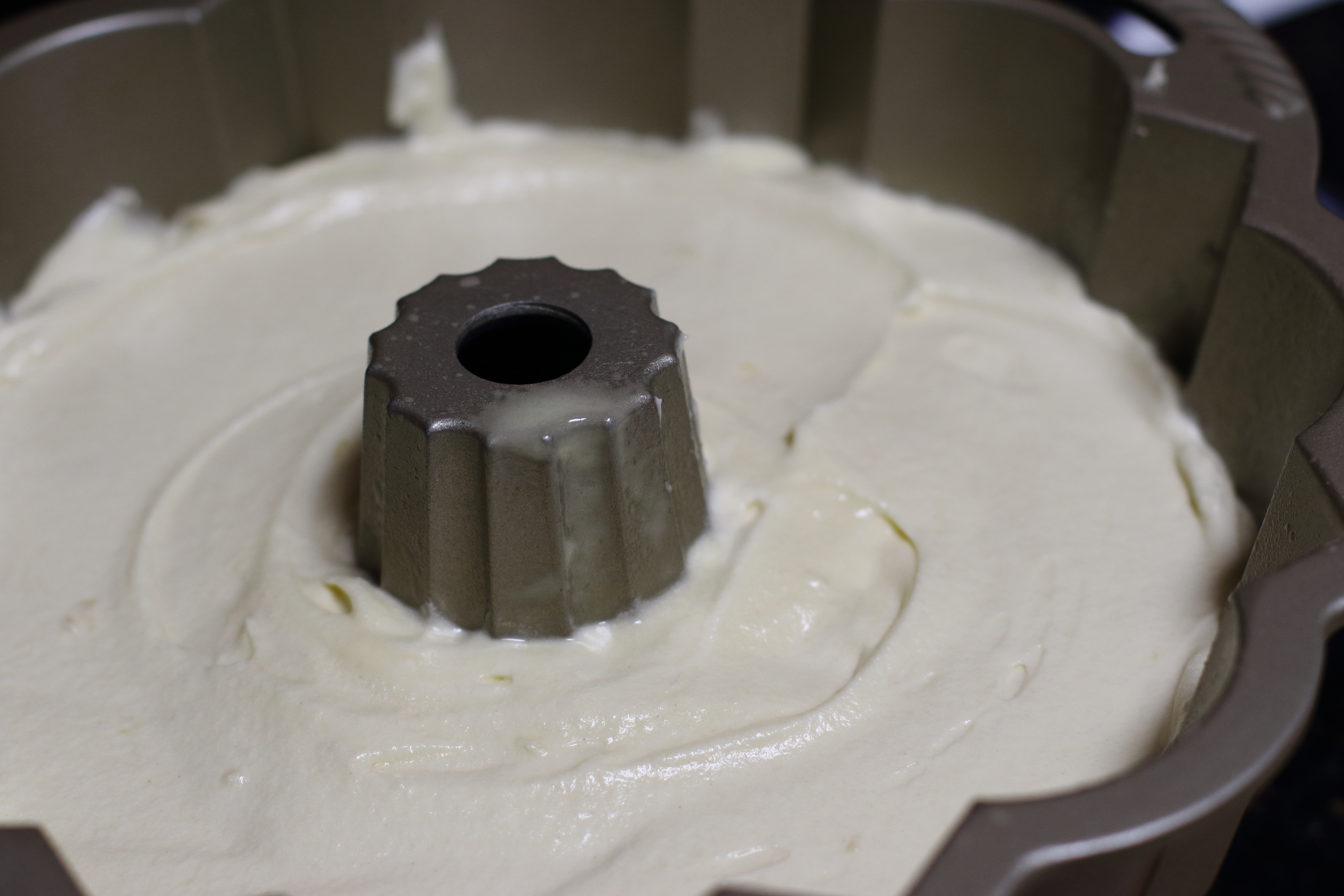 Don't get too excited and try to pull the cake out too quickly or the cake may break! I shake my pan a little bit to loosen it up then I place a plate on top of my pan and slowly tip it over.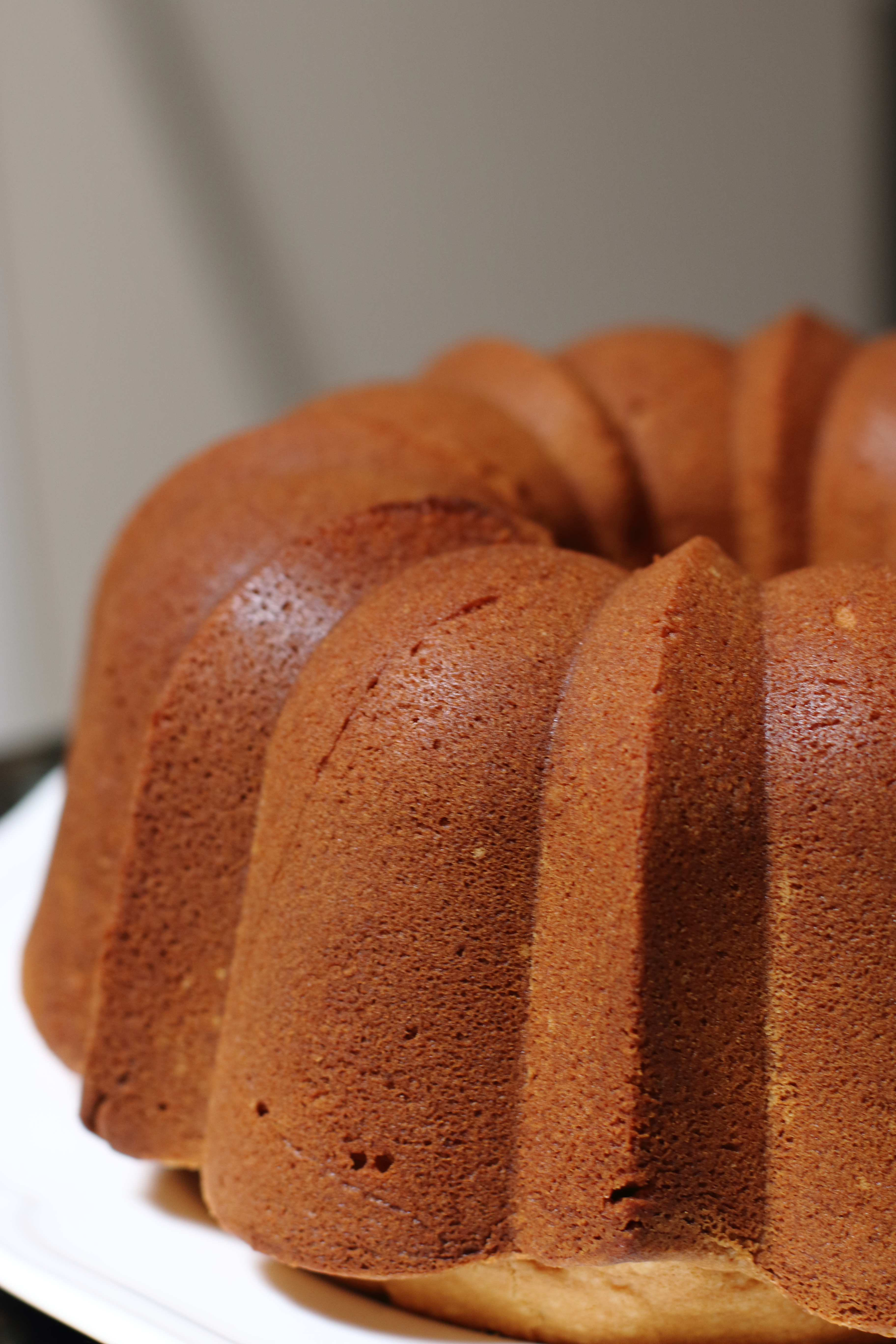 That's it! Add some powdered sugar to the top and pair with your favorite fruit for a delicious treat!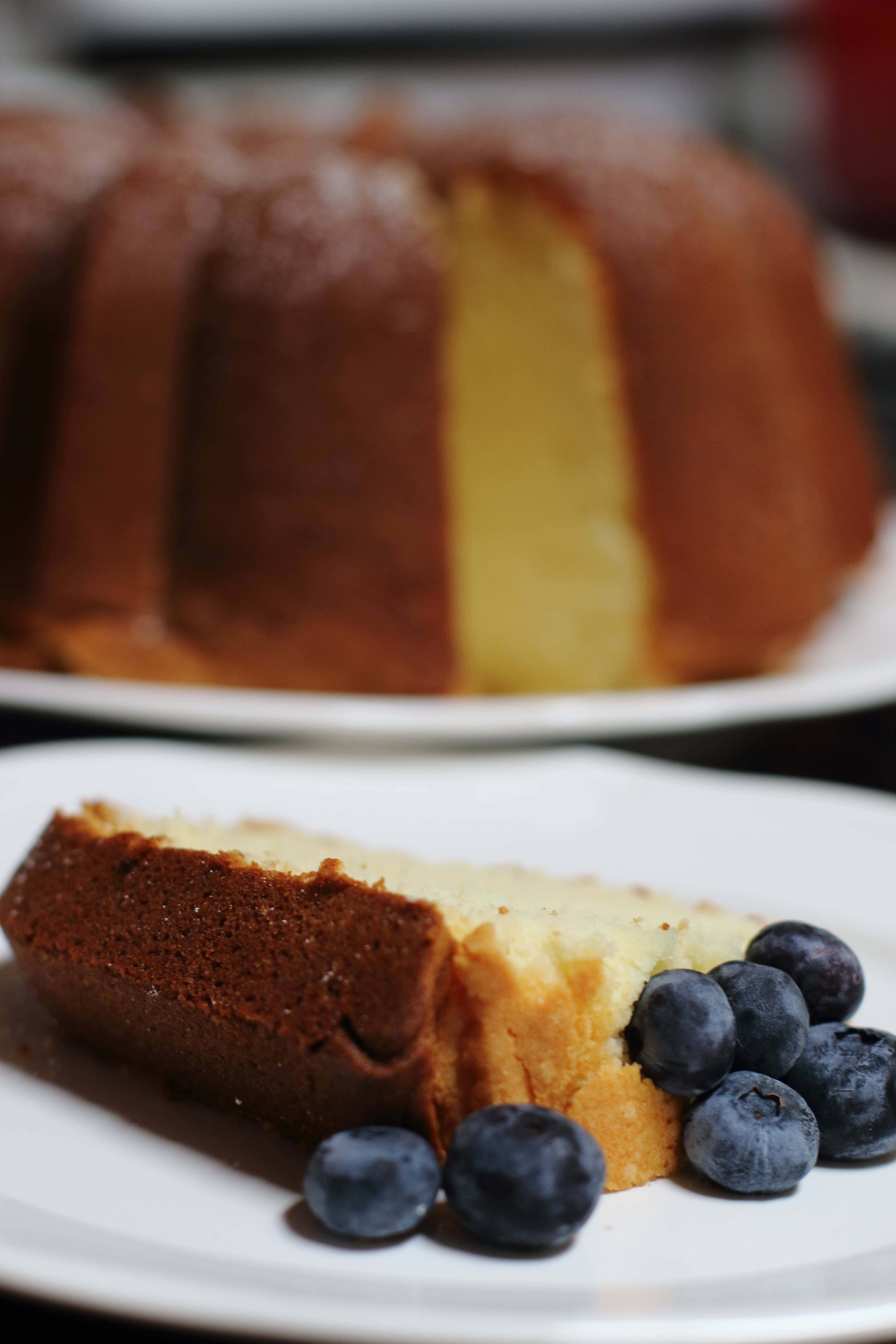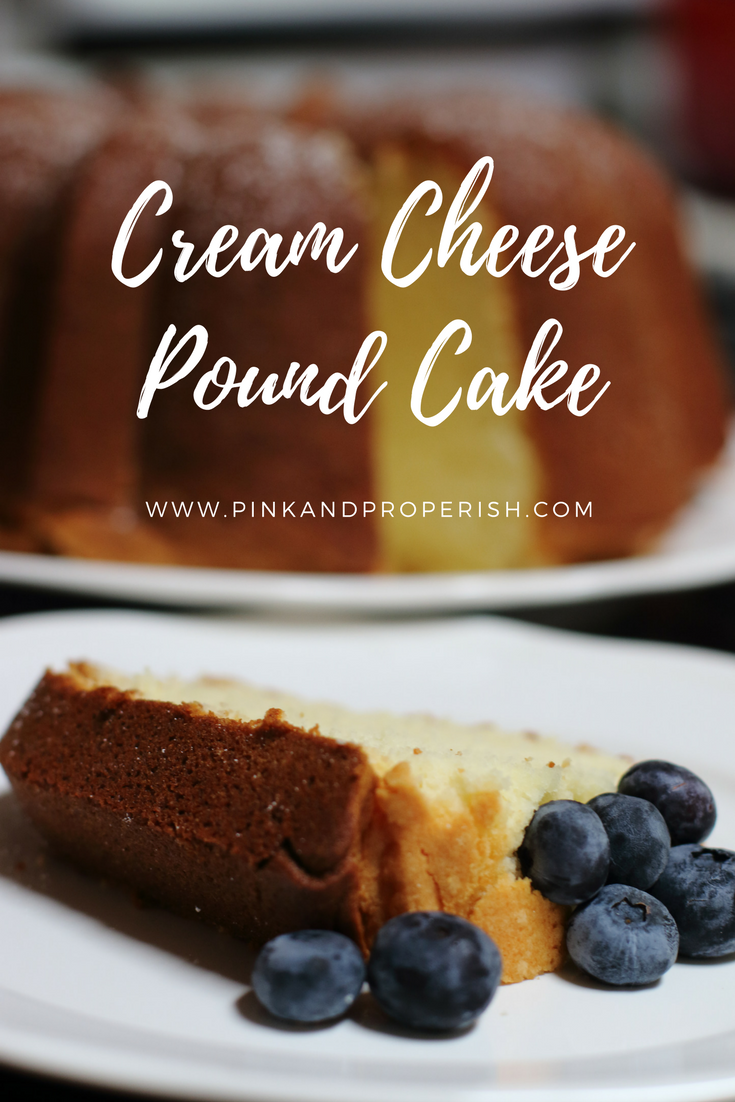 This post may contains affiliate links, which means if you make a purchase by clicking on them, I will receive a commission, at no additional cost to you. That will ensure I continue to bring you valuable content. To read my entire disclosure agreement and privacy policy click here