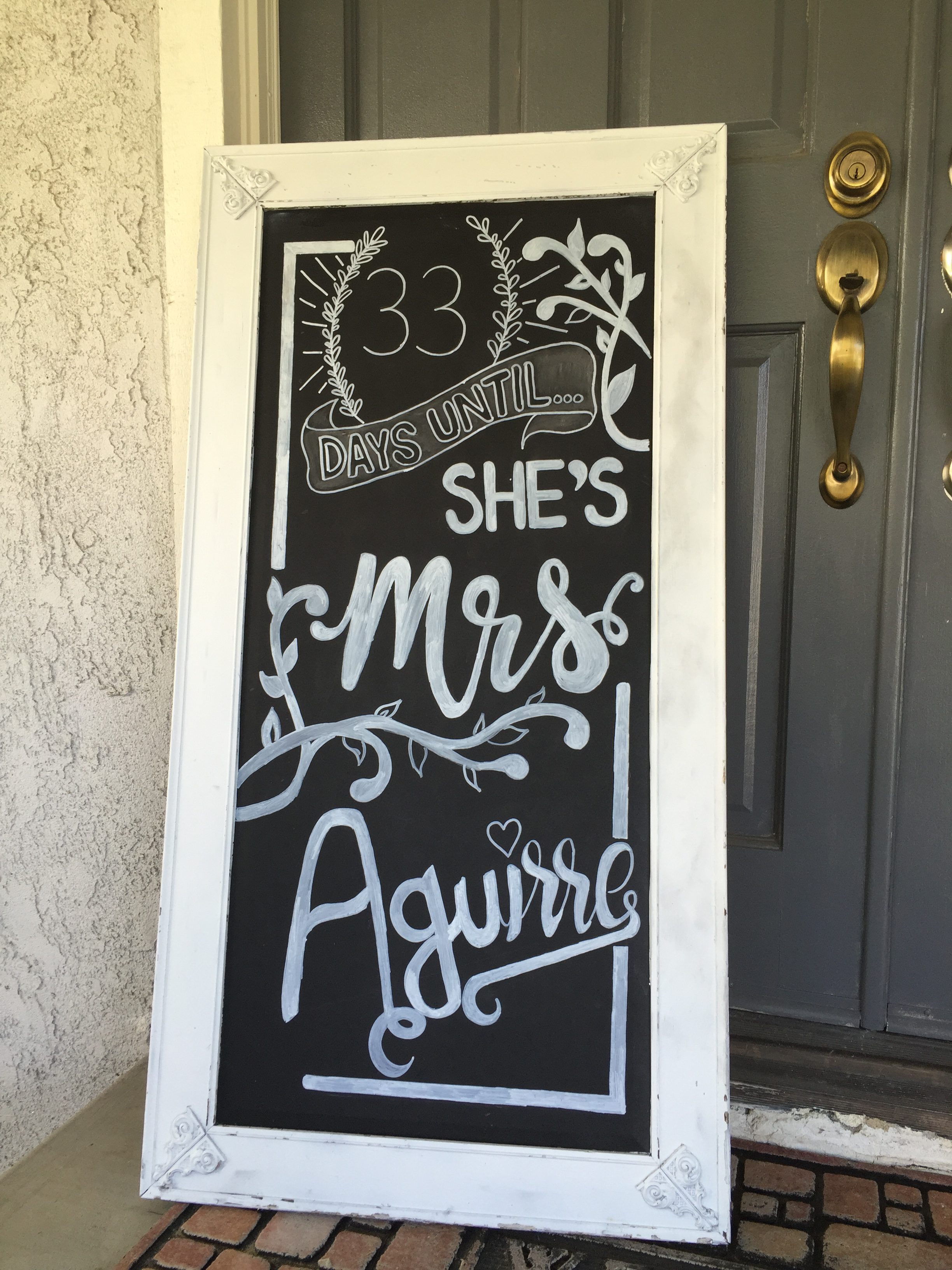 Sometimes I forget that people do not experience the same amount of joy as I do when it's time for a new project. The urge to craft gets especially strong every time there is an event coming up. Why not add a few personal touches?
I've been wanting to make a DIY chalkboard for awhile. I think chalkboards are so fun and such a creative extra detail for any party!
The best part is that making your own DIY chalkboard is super easy! I'm still kicking myself for not taking a "before" picture! Here's a list of the items you'll need:
1 large mirror
1 can of chalk board spray paint
1 can spray paint (pick your color!)
chalk pen
chalk
I've had an old mirror sitting around my house for years and i'm so excited I finally had a reason to use it! If you don't have a mirror lying around, i'm sure you could fashion a wooden frame and use that instead.
Spray paint the frame whatever color you'd like for the border. Once that has dried, spray paint the area you would like to use for the chalk board. After your board has completely dried, I used a pencil to stencil out what I wanted before moving on to the paint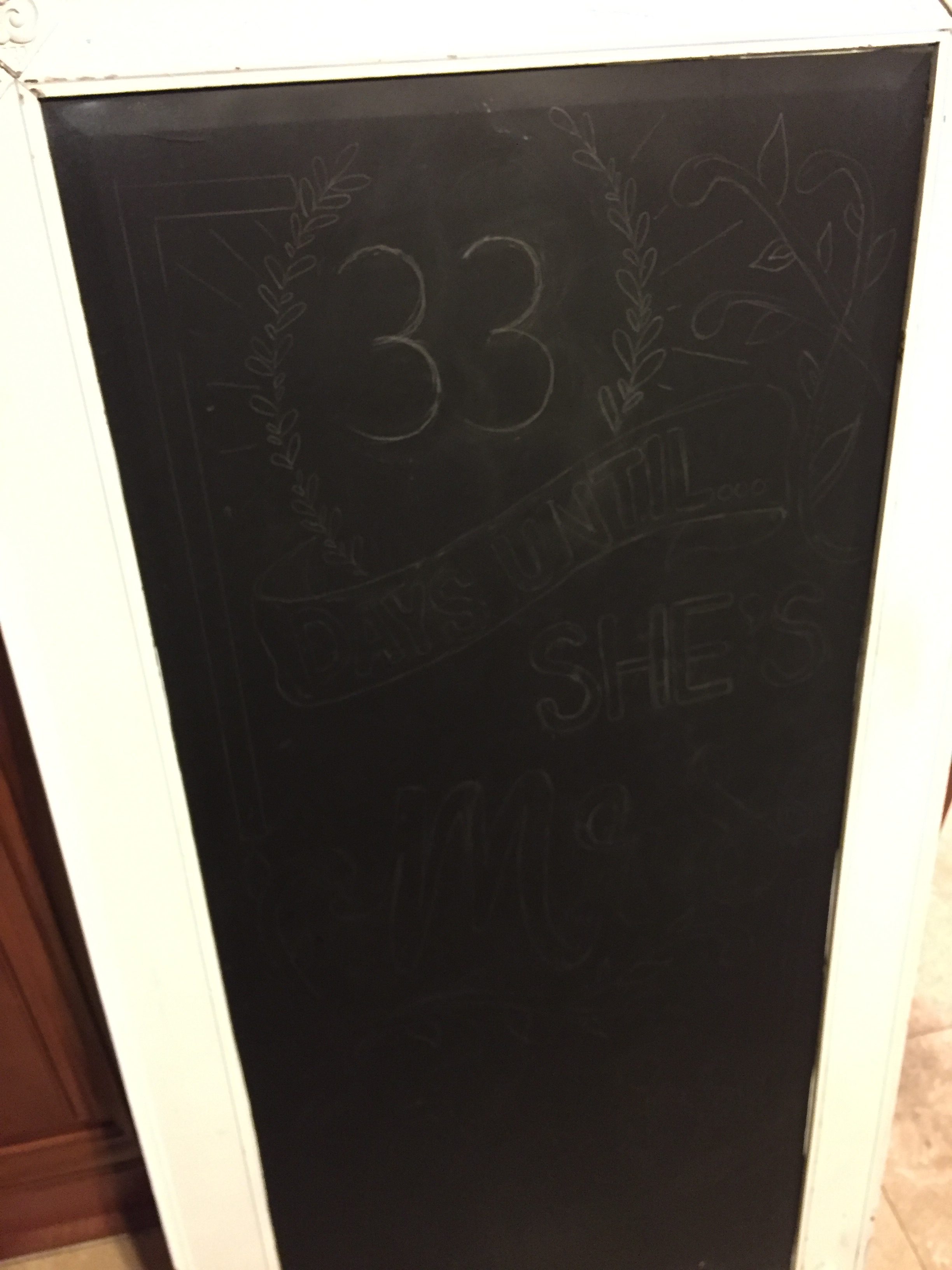 The pencil easily erased when I made a mistake which made my life SO much easier. Attempting to equally space out letters is apparently not my strong suit.
After I finished tracing, I finally moved on to the chalk! I used two different types to get the look I wanted. This chalk pen was amazing because it didn't smudge at all. I used normal chalk for the background of the ribbon since I actually wanted it to smudge!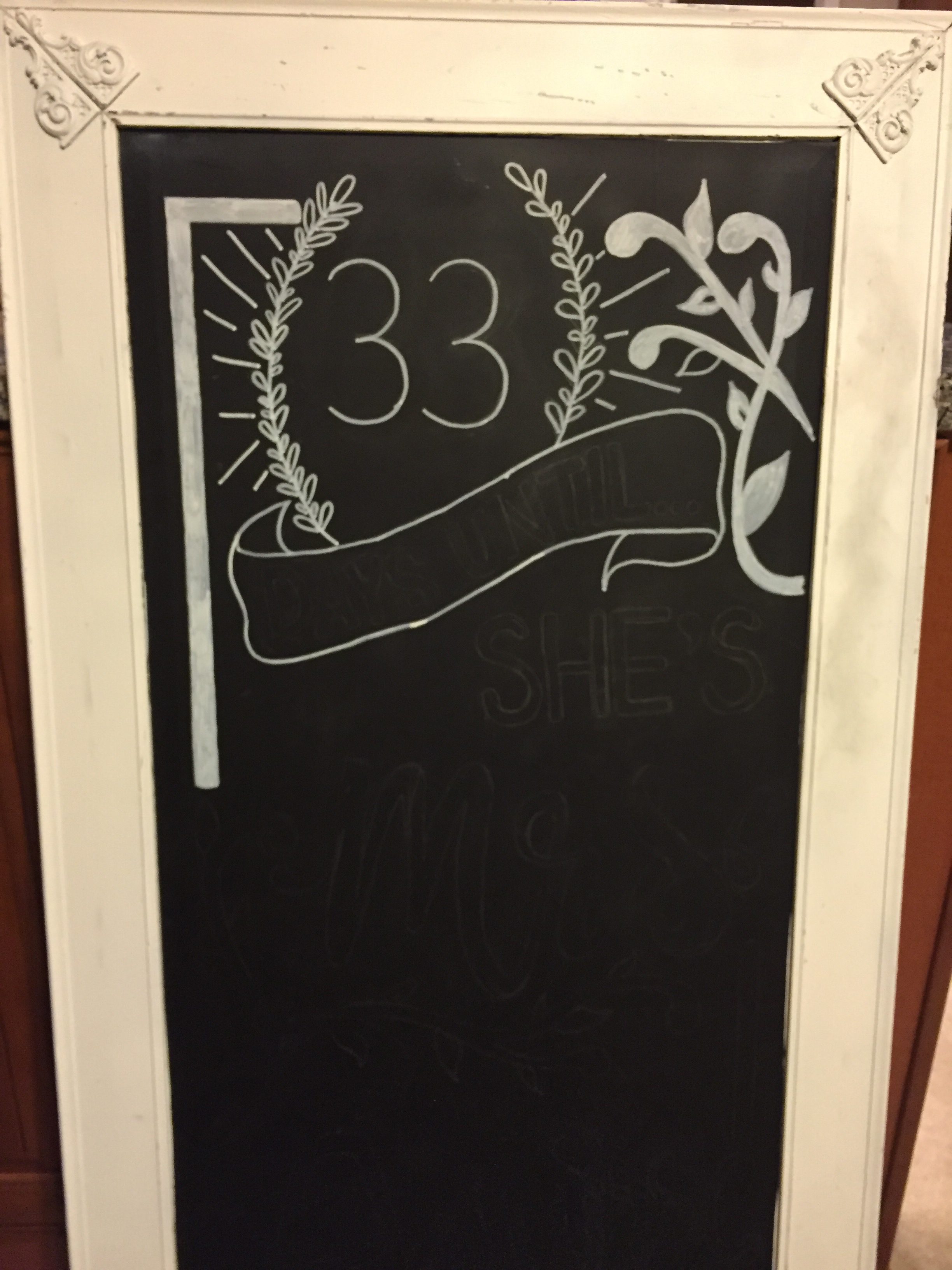 I'm super happy with the way it turned out! I think overall it took about 2 hours once the board was ready to get everything positioned the way I wanted and then retraced in chalk. It turned out to be the perfect entrance sign for my cousin's bridal shower!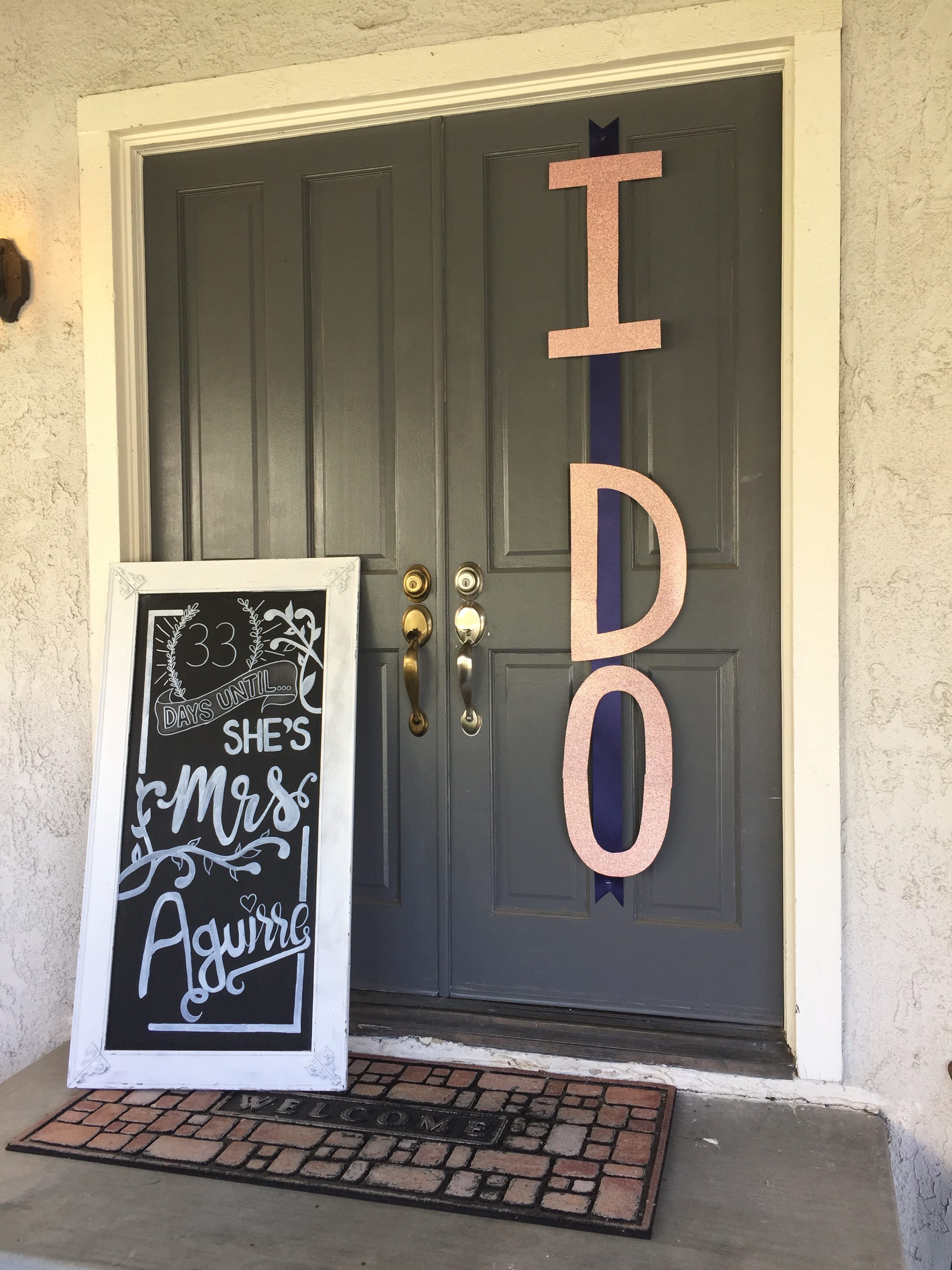 This post may contains affiliate links, which means if you make a purchase by clicking on them, I will receive a commission, at no additional cost to you. That will ensure I continue to bring you valuable content. To read my entire disclosure agreement and privacy policy click here