As fall rapidly approaches (not as much for us SoCal folks), so does the end of wedding season. My beautiful cousin recently got married so I thought I would share these DIY lace wedding invitations that we made for her special day!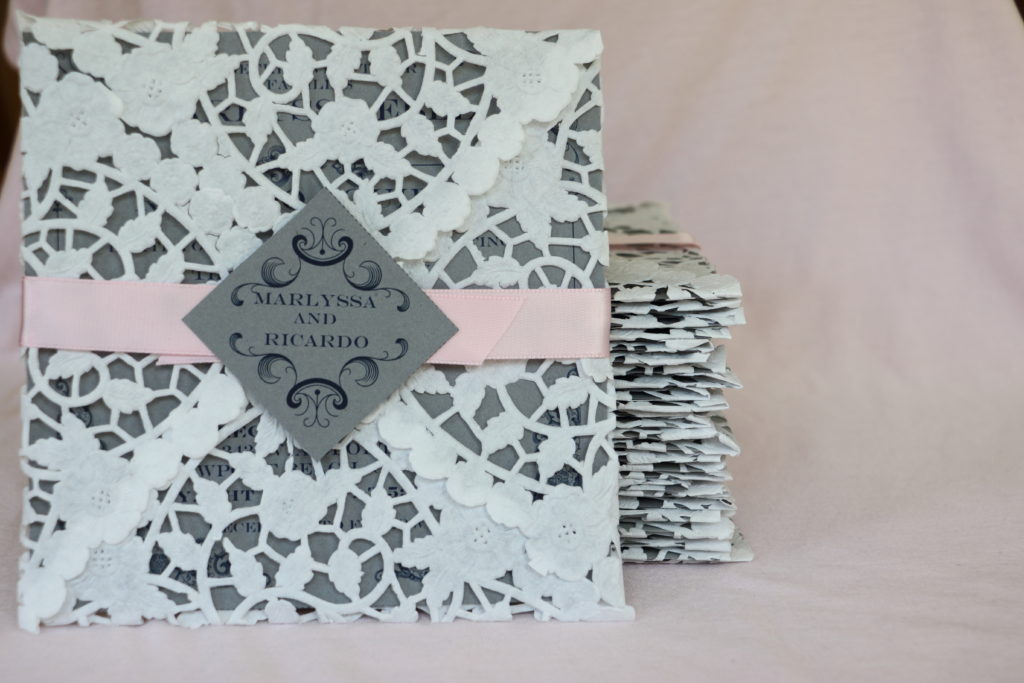 Aren't they cute?
Anyways, as well all know, weddings are EXPENSIVE. Like, ridiculously expensive. Instead of spending a small fortune on their invitations, we decided to make them! She loved the idea of working lace into the design so I found this great tutorial that uses paper doilies for the cover.
What you'll need:
8″ paper doilies (we used these)
8 1/2 x 11″ card stock of your choice
Ribbon
5 x 5″ square envelopes
Iron and Lace template (buy here)
All of the pieces are printed on one piece of card stock. Before you begin, you'll have to cut them all out. Place you doily with the right side facing down on the table. Turn so the doily forms a diamond shape instead of a square. Center your invitation over the diamond and glue. I used sticky tape so the paper wouldn't wrinkle. Carefully fold the lace over the sides and press to crease. Take your piece of ribbon and wrap around the invitation. I used glue dots to tack the ribbon together, but did not tack to the invite itself so it would slide off and then used another dot to tack the emblem to the ribbon.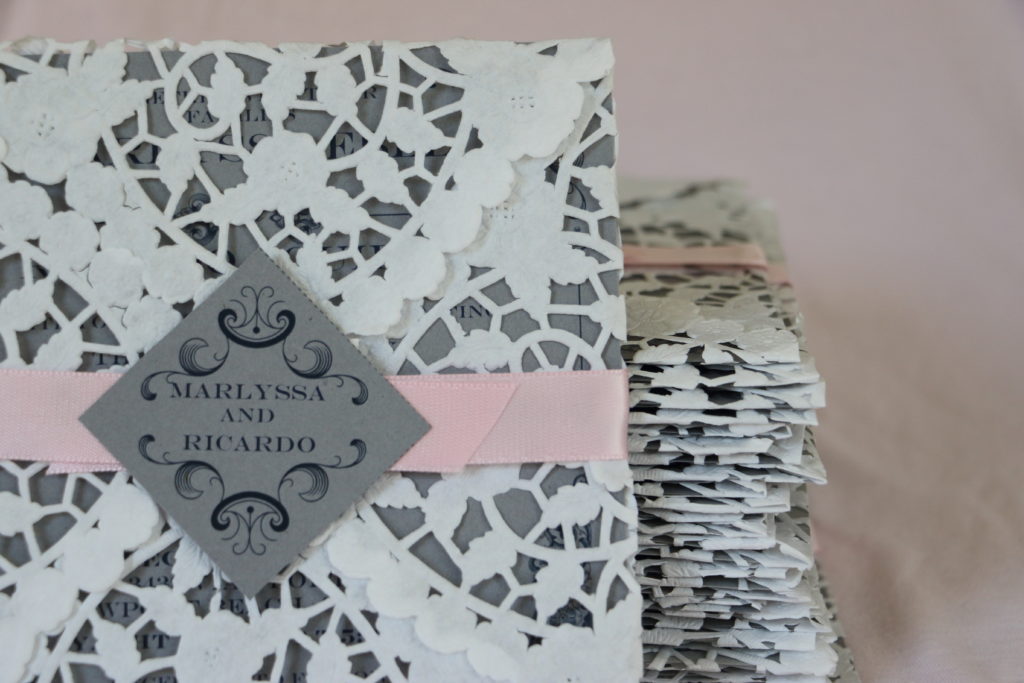 They turned out so cute! We chose not to spray paint the lace like they did in the tutorial just because it didn't go with her colors, but make sure you plan accordingly and allow extra time for the paper to dry if painted.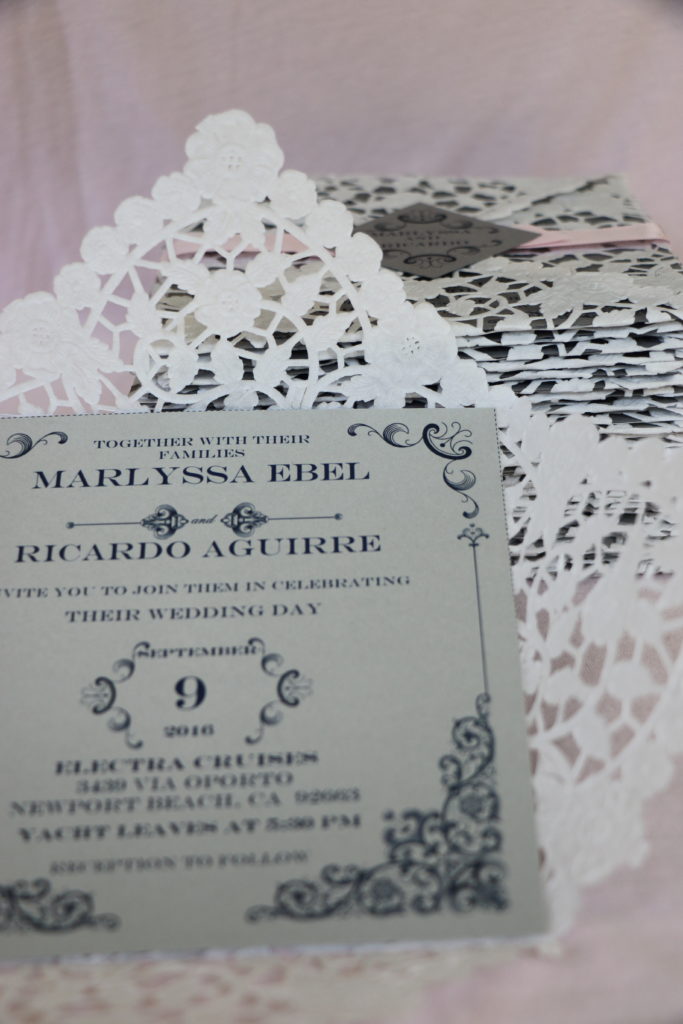 Have you ever made your own wedding invites? Would you recommend?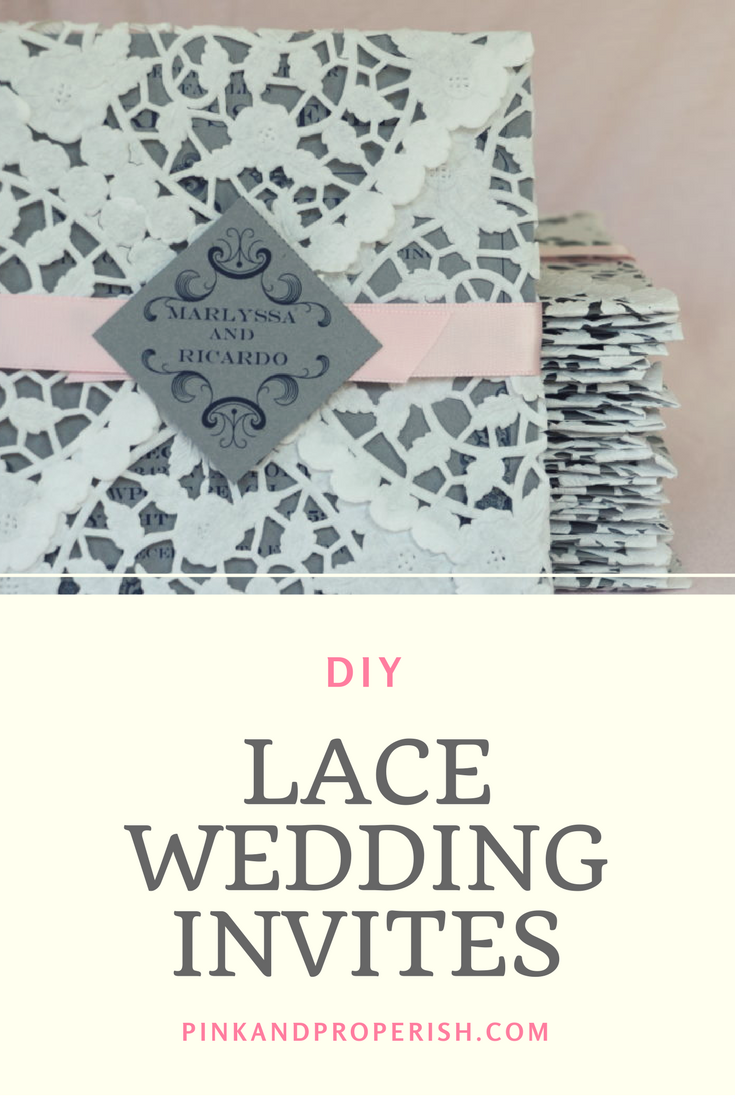 This post may contains affiliate links, which means if you make a purchase by clicking on them, I will receive a commission, at no additional cost to you. That will ensure I continue to bring you valuable content. To read my entire disclosure agreement and privacy policy click here