Afternoon tea is an experience everyone should have while visiting London. As this was my first visit to the city, I combed through lists of some of the best places to have high tea and Fortnum & Mason was a location that most people said you must hit.
The store opened in 1707 by William Fortnum and Hugh Mason. Fortnum served as a Footman to Queen Anne where he got the ingenious idea to resell the Queen's half used candle wax. Throughout the years, their little grocery store has earned many prestigious awards as well as creating some of the first to-go foods such as the Scottish Egg.
The Diamond Jubilee Tea Salon was opened in March of 2012 to celebrate Queen Elizabeth II's reign.
Guess what guys? I LOVE tea parties!!
My mom and I got dressed up in our jet lagged state and made our way over to Fortnum and Mason. The tea salon is located above the department store so don't be concerned if you think you are in the wrong place.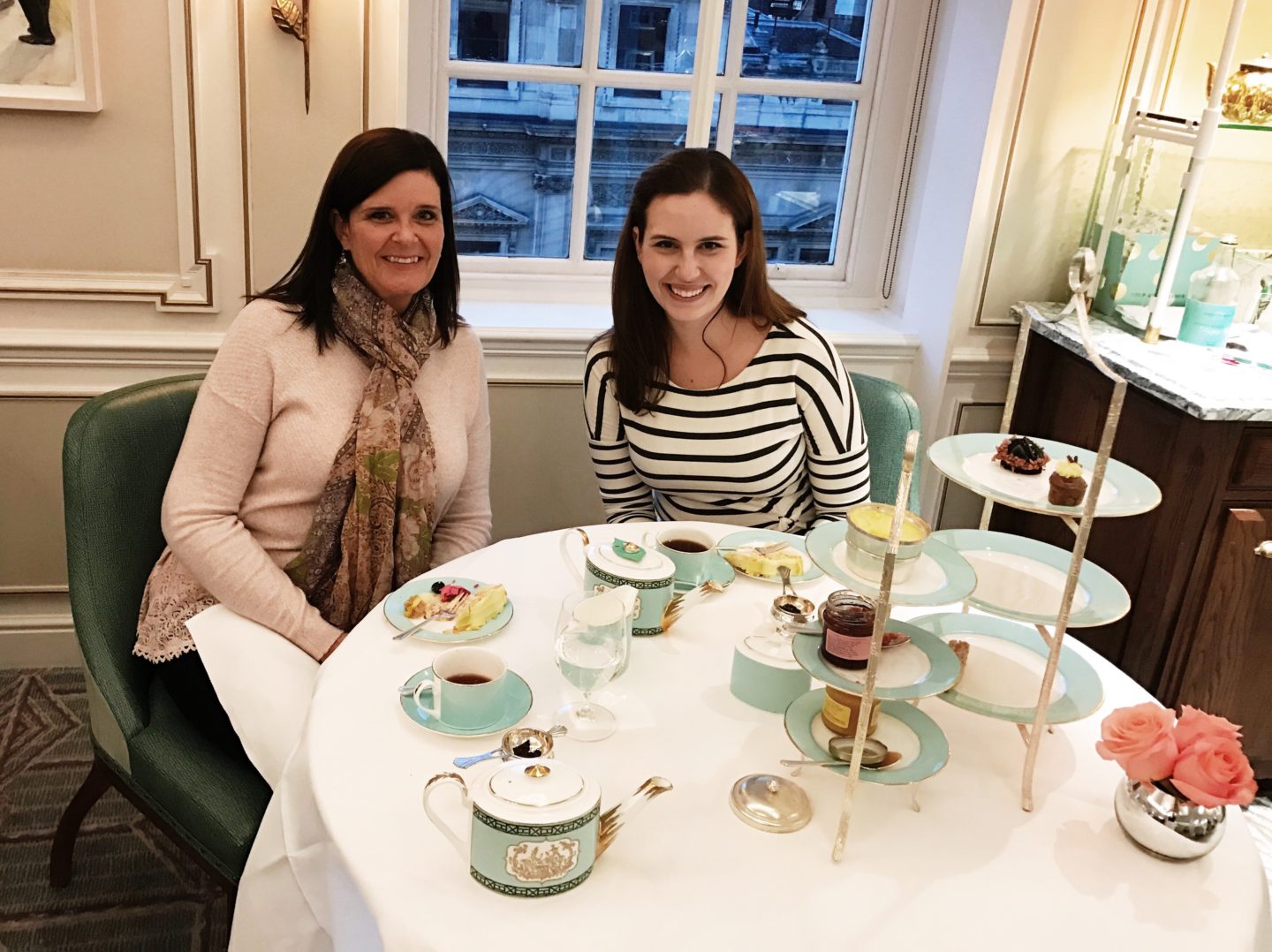 Once you make your way upstairs, the nice receptionist will check you in and take your coat. You will then be taken you your table in their bright tea room. I'm obsessed with F&M's staple blue color. It reminds me of the color of the Tiffany brand and it's just so elegant!
WHAT YOU GET:
Your afternoon tea comes with the following:
Your choice of specialty tea
A selection of finger foods such as scones, sandwiches and small desserts.
A slice of cake from the cake cart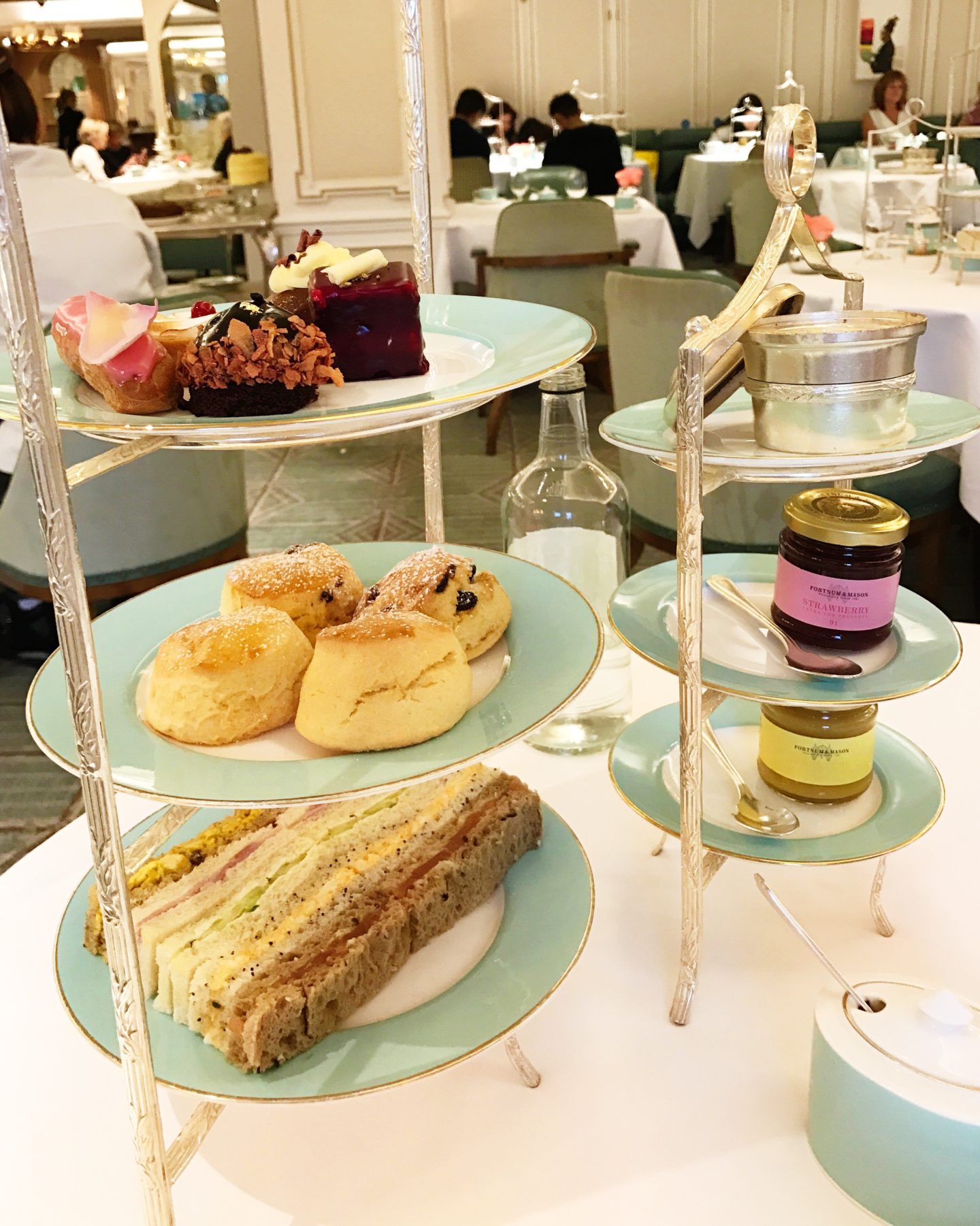 Can I just say how much I love scones. And clotted cream. WHY if this not a common item you can buy in America?! Oh well. It's probably better for my waistline.
Everything was so delicious. I had the Royal Blend tea which i made sure to buy boxes of on the way out, and enjoyed all the sandwiches as well.
Seating is limited, so if you know that you will be in the area, I would recommend making a reservation. You can find more info about Fortnum & Mason here.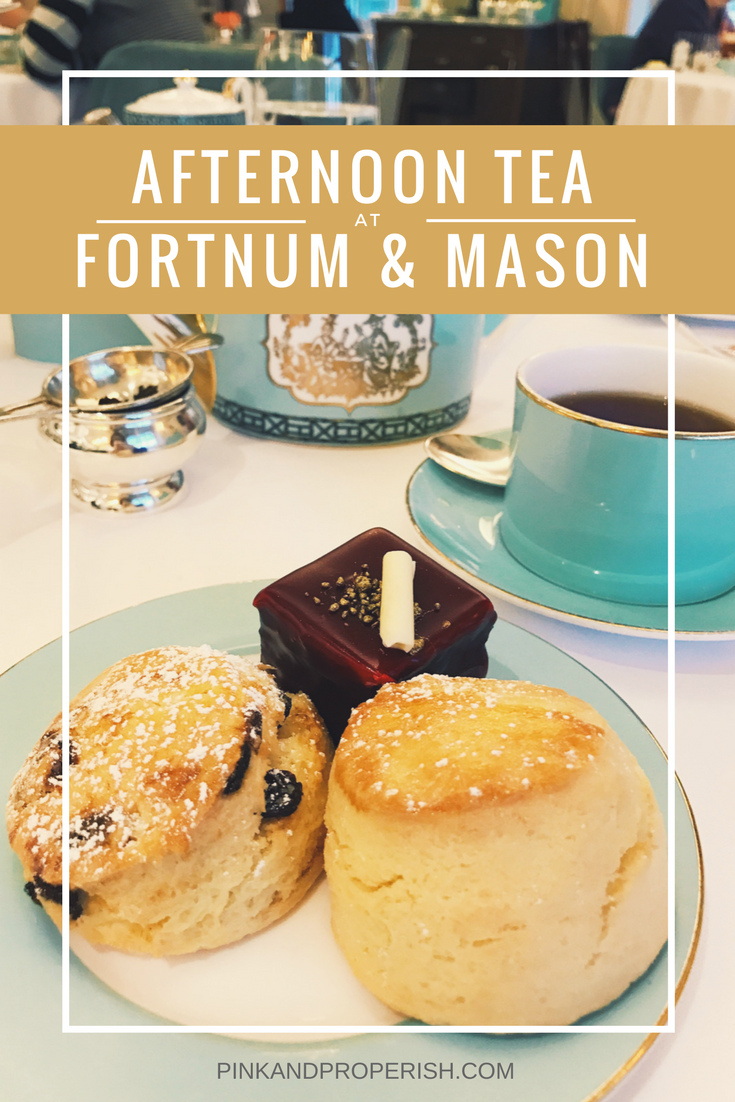 This post may contains affiliate links, which means if you make a purchase by clicking on them, I will receive a commission, at no additional cost to you. That will ensure I continue to bring you valuable content. To read my entire disclosure agreement and privacy policy click here