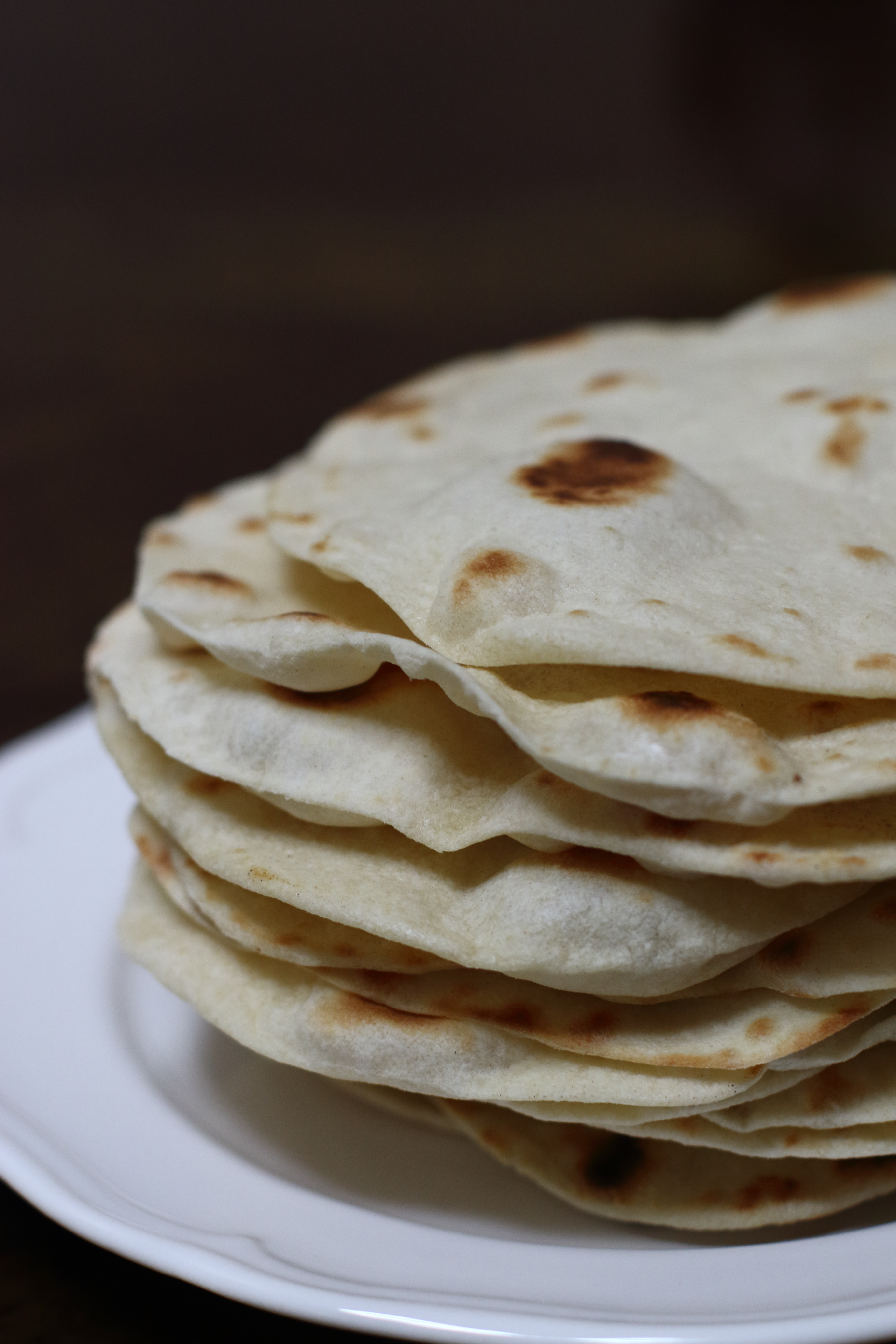 You know those days where you wake up, later than you probably should have, and you look out the window and notice the world is a dull shade of grey? Well that doesn't happen very often here in Los Angeles and when it does, the chance of me wanting to go outside is about zero percent.
I've been listening to The Mockingbird on Audible, which is really good by the way if you're looking for a story with strong female characters set in WWII. Anyways, I needed to occupy my hands while I listened and I had already made cookies the day before so I decided to mix it up and try making some homemade tortillas!
Combine dry ingredients in your stand mixer. Slowly add in lukewarm water and oil until the dough forms a rough ball.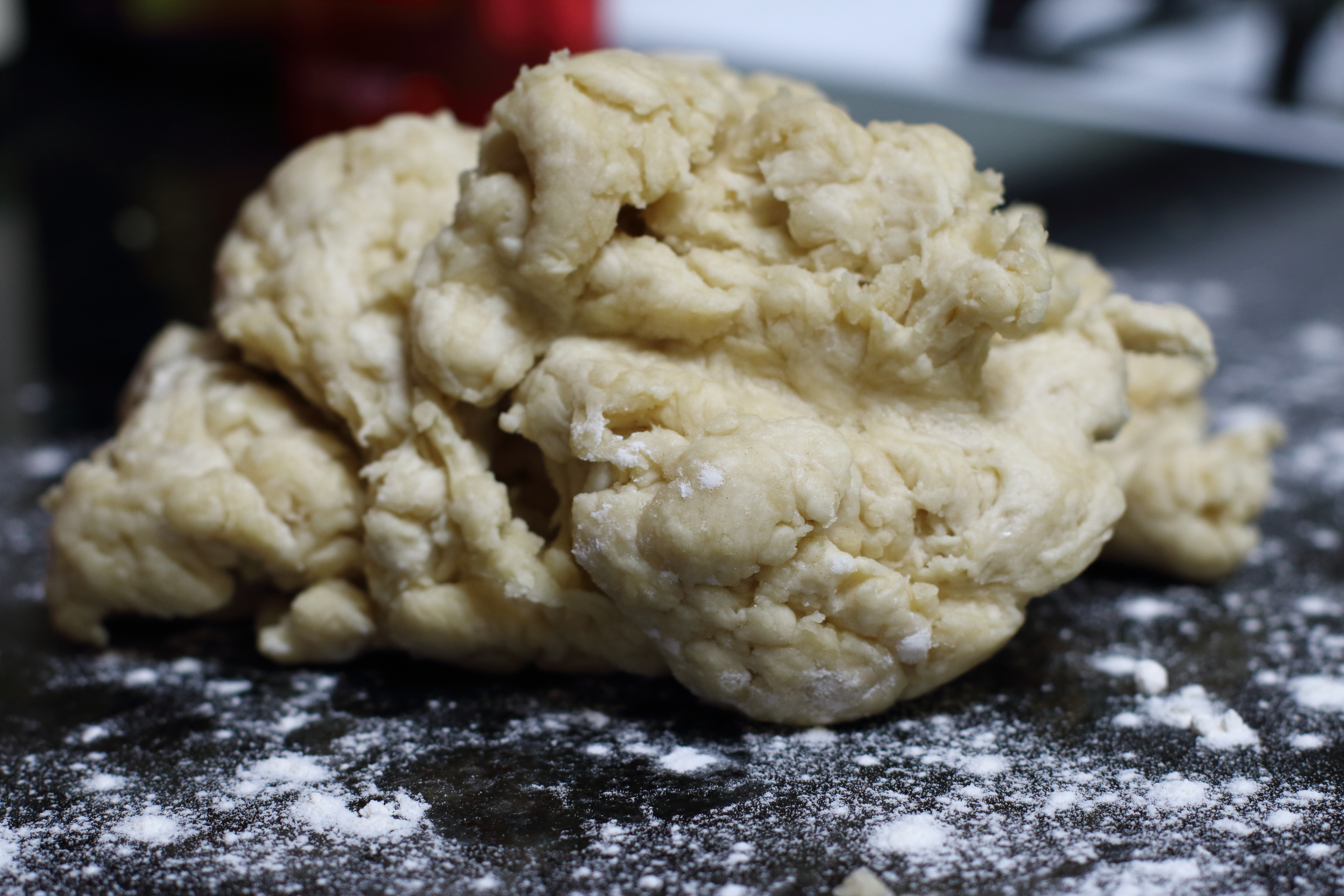 Turn out on counter and knead dough for about 5 minutes until smooth.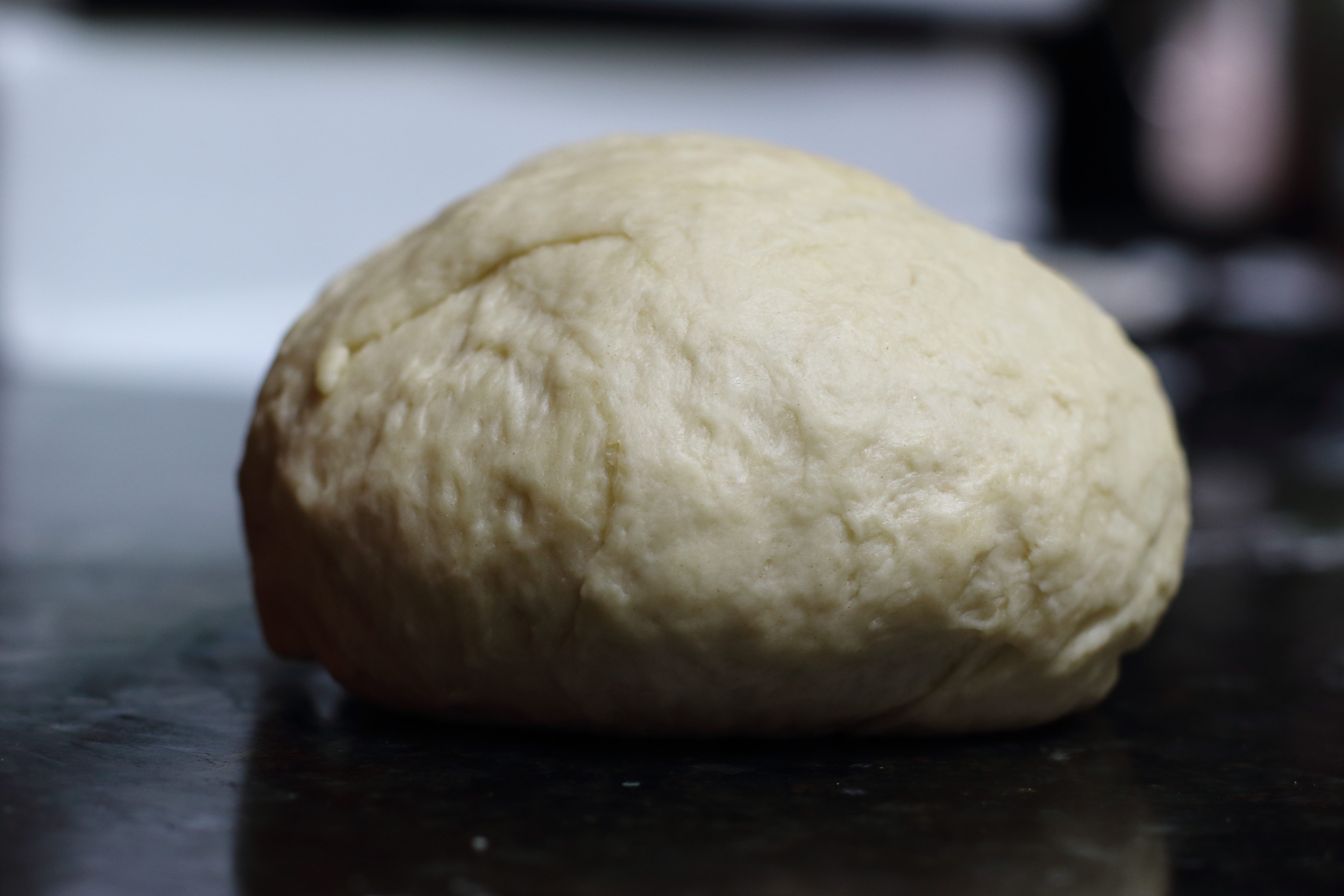 Roll you dough into a log and cut into equal pieces. Roll these pieces into small individual balls and flatten with the palm of your hand.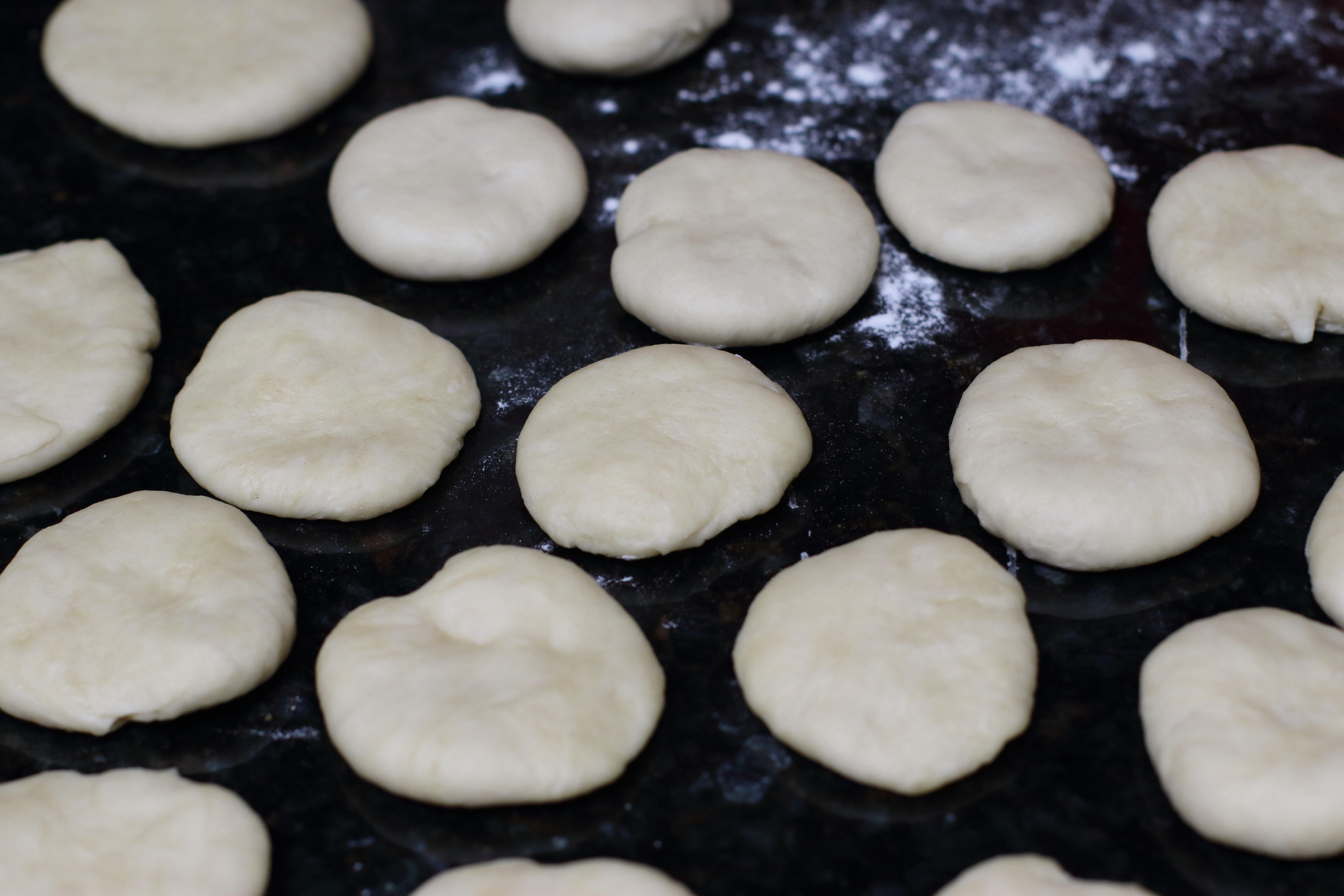 Cover and let the dough rest for 15 minutes. I covered my disks with a lightly damp paper towel to keep the dough from drying out and then I placed a clean dry dish towel on top of that just for extra protection.
Once the 15 minutes are up, take a disk and roll it out as thinly as you possibly can. I thought the first one that I did was thin enough, but once it cooked through, it was much thicker than a typical tortilla. For the rest of them, i rolled the dough out until it was almost translucent.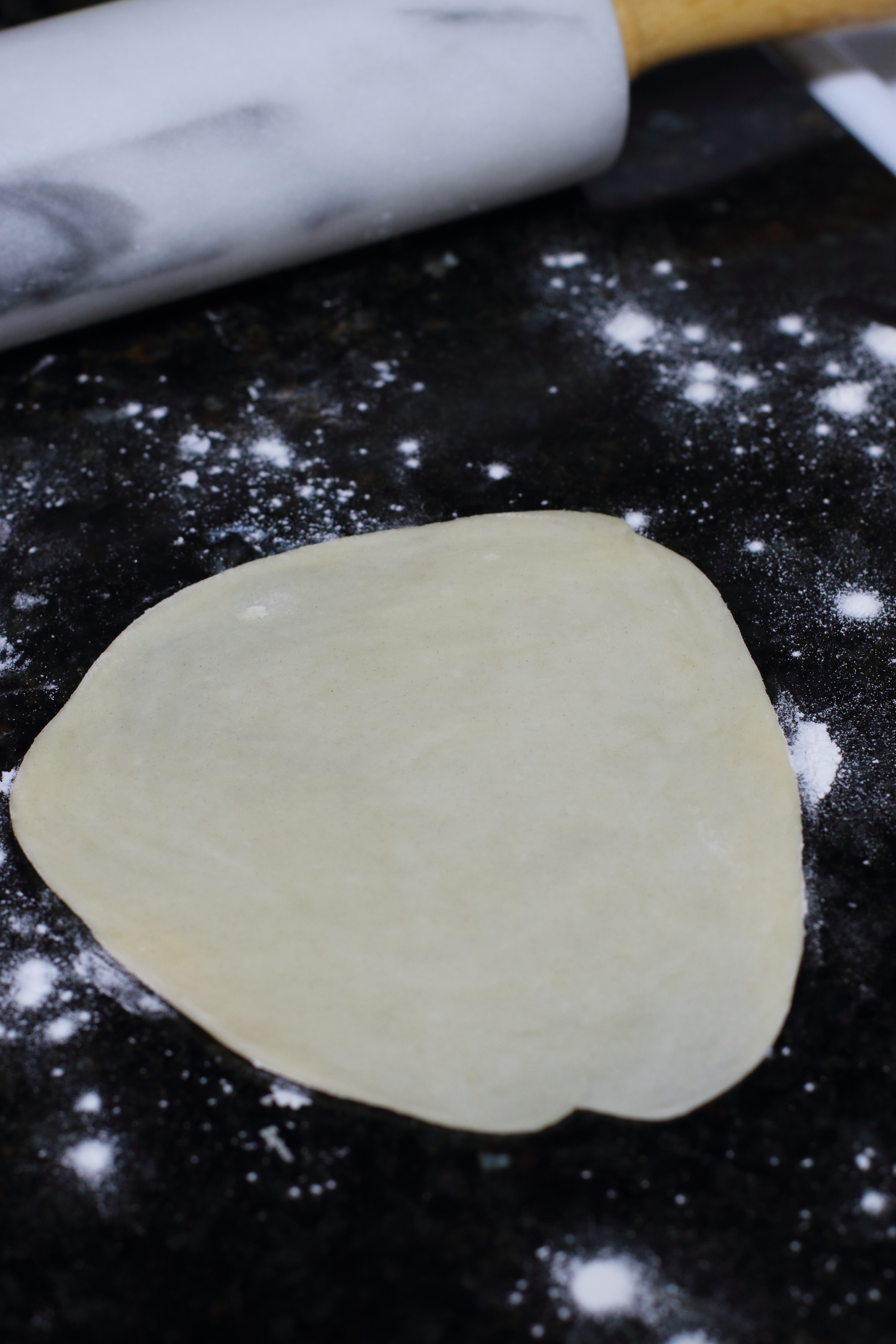 Place the dough in a pan over medium heat and cooke for about 1 minute.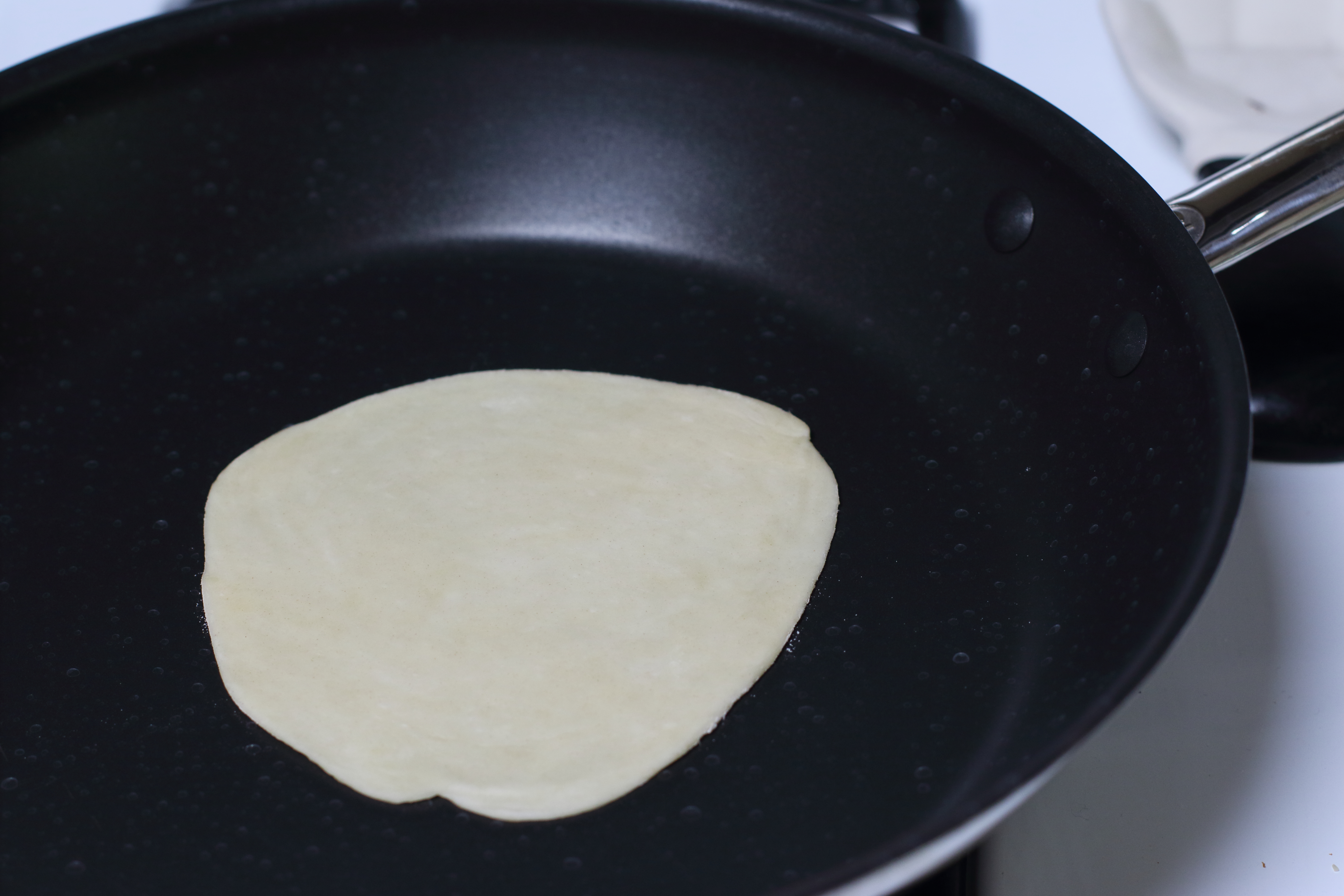 These guys will start to puff up as they cook which looks super awesome, don't you think?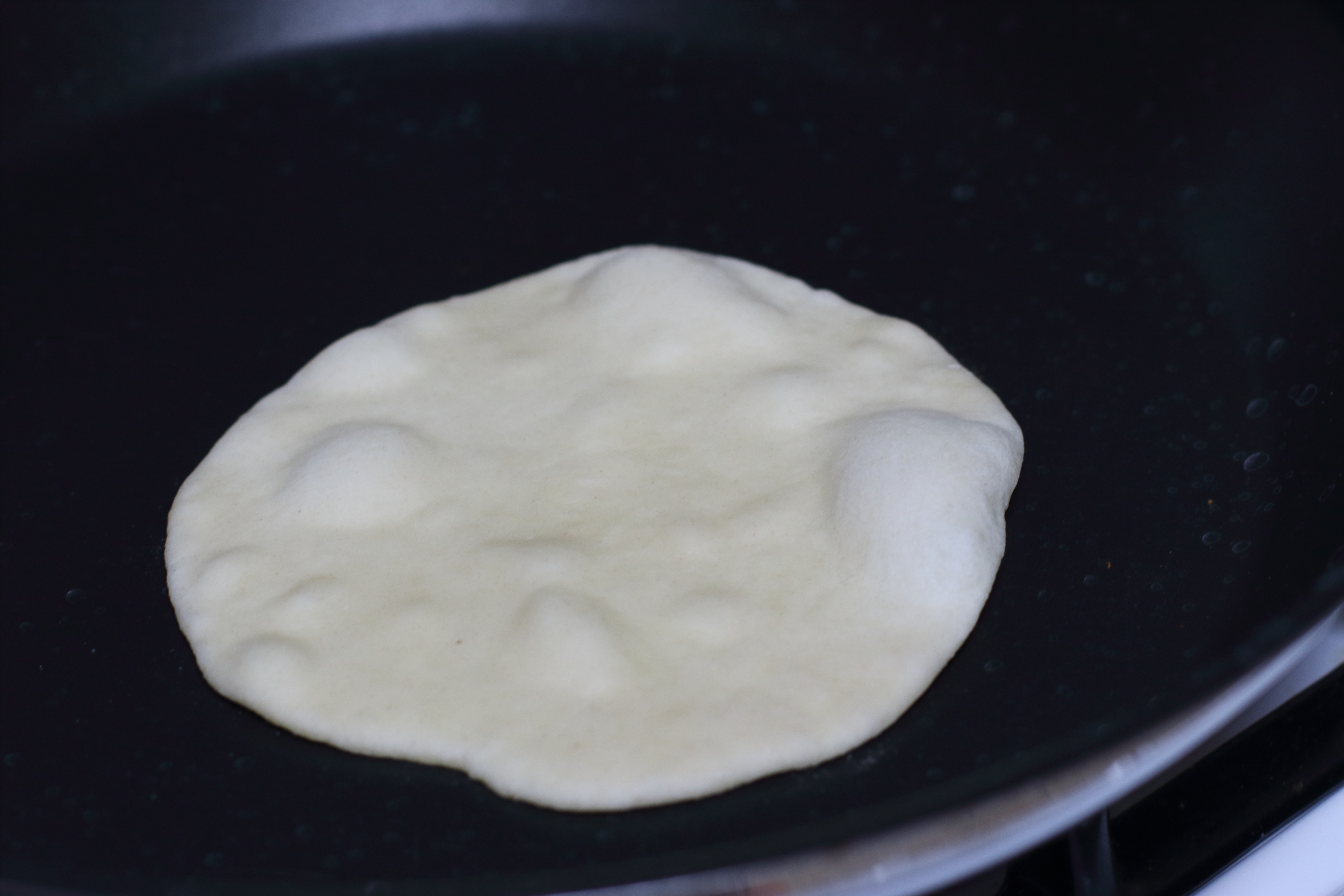 Flip to the other side and cook for another 30 seconds. Don't be tempted to flip these with your hand like I did, you will have burns.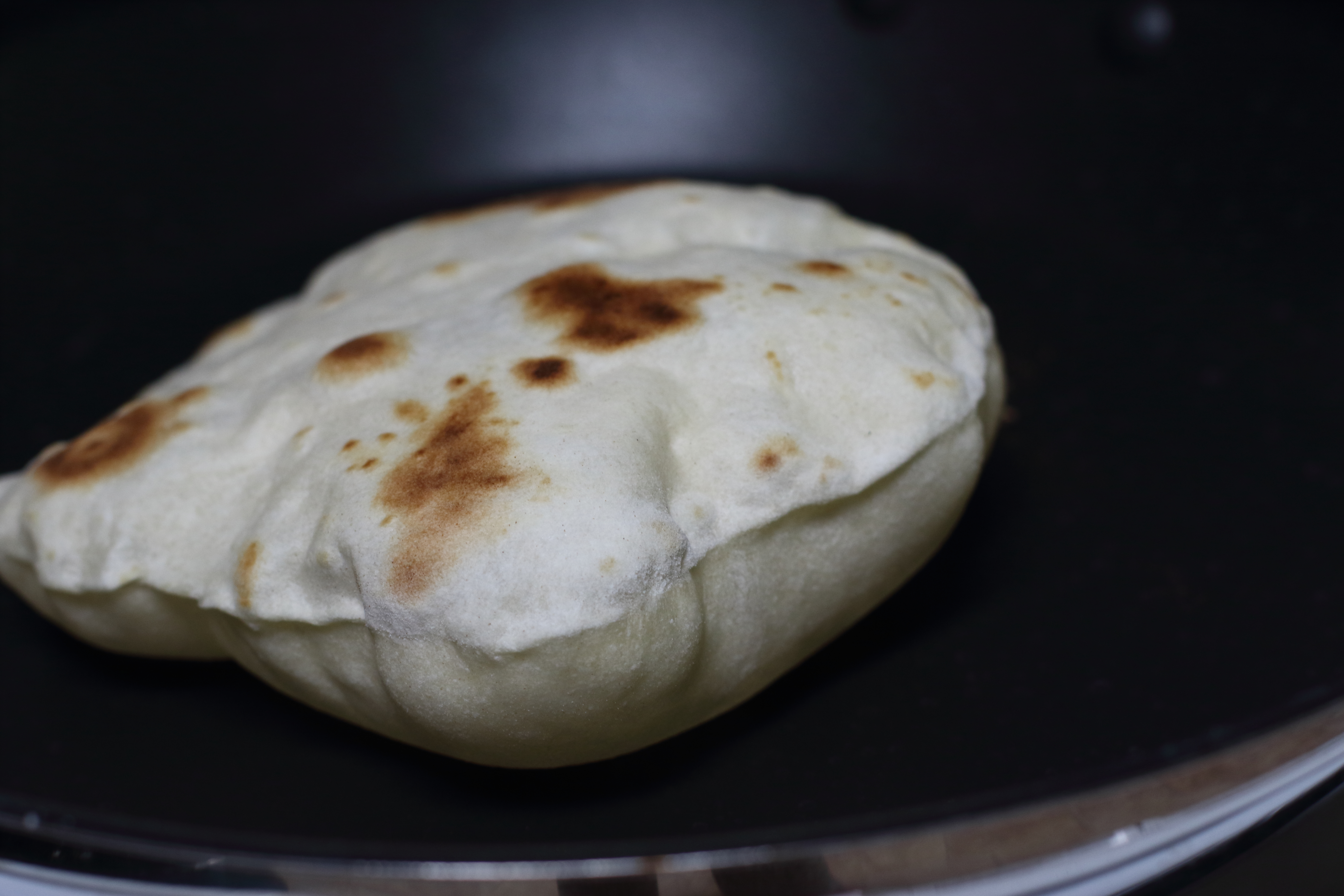 I highly recommend serving these warm. It was hard to not eat all of these while I was making them, but I imagine they'd be good if you used them for I don't know, tacos or something.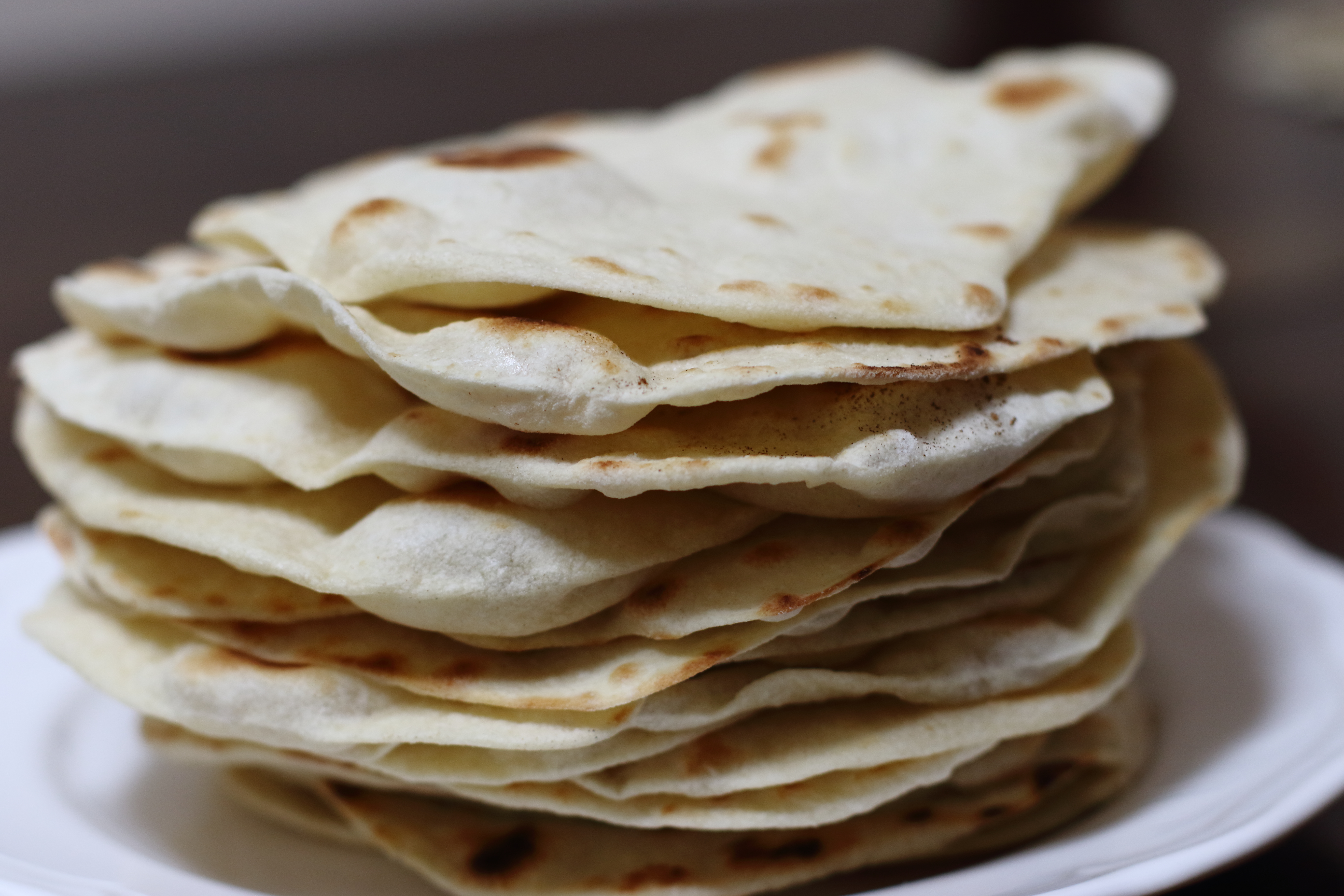 Homemade Tortillas
2016-03-13 20:28:40
Ingredients
3 cups all purpose flour
1 teaspoon salt
1 teaspoon baking powder
1/3 cup vegetable oil
1 cup lukewarm water
Instructions
Combine dry ingredients in stand mixer
Slowly incorporate oil and water until the dough forms a rough ball
Turn out dough and knead for about 5 minutes on counter until smooth
Roll dough into log and cut into equal pieces
Roll each piece into a ball and pat into a disk
Let dough rest for 15 minutes
Roll disk out until paper thin
Place on pan over medium heat and cook for about 1 minute
Flip and cook on the other side for 30 seconds
Repeat until all pieces are cooked
Pink & Proper-ish https://pinkandproperish.com/
This post may contains affiliate links, which means if you make a purchase by clicking on them, I will receive a commission, at no additional cost to you. That will ensure I continue to bring you valuable content. To read my entire disclosure agreement and privacy policy click here