Yesterday, I spent my Valentine's Day morning standing in the middle of Hollywood Blvd screaming at people as they ran past me.
Why might you ask? No, I was not a crazy person screaming at the tourists. It was the LA marathon!! Not only was this my first time getting to watch the race, but my best friend was running in it!
For those that don't know, over 25,000 people come out to run this race. This year, they began at the Dodgers Stadium and finished at the Santa Monica pier. That's 26.2 miles guys. And there were THOUSANDS running it. We're used to seeing our streets backed up with cars for miles, but it's an entirely different experience to watch herds of people coming at you with no stop in sight.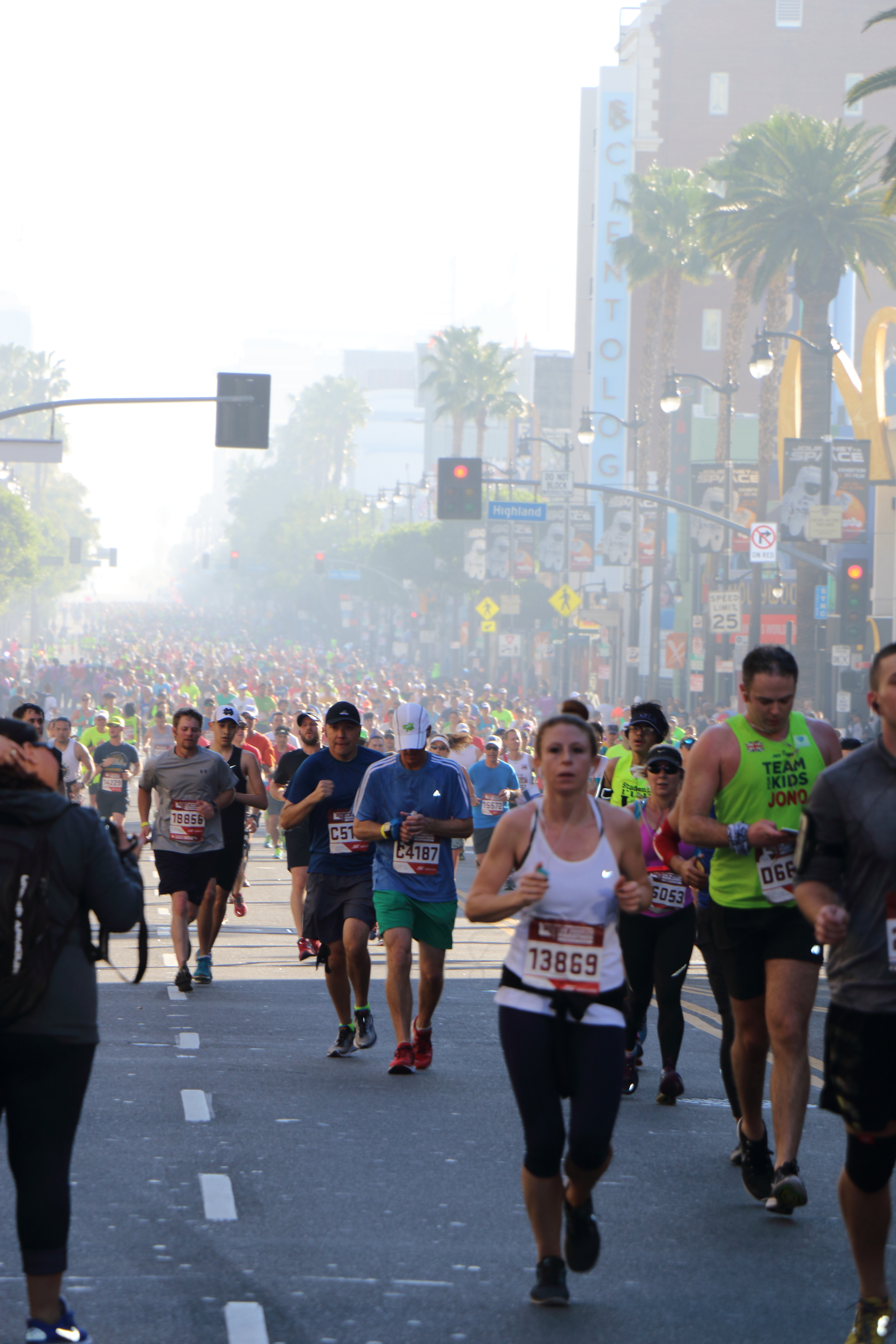 Hollywood and Highland happened to be the perfect stop because it was almost exactly the half way point. Also, there is a metro stop right there which was extremely convenient since the roads are a nightmare due to all the closures.
It was so fun watching all of the different types of people and looking for the craziest costumes. I'm pretty sure this guy won the prize in my book.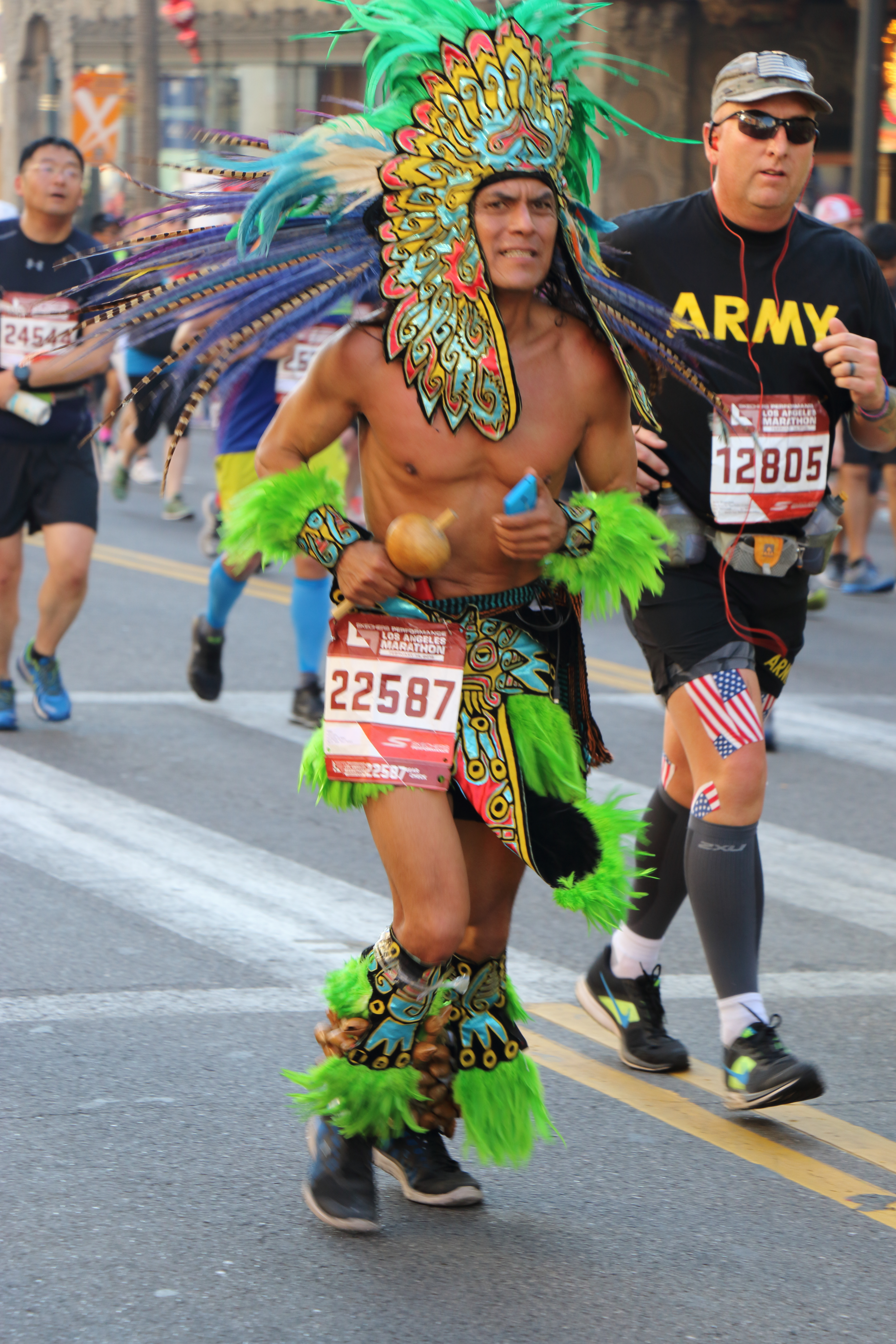 We used the fancy LA Marathon app that lets you track the runner which gave us the perfect heads up to find her barreling towards us!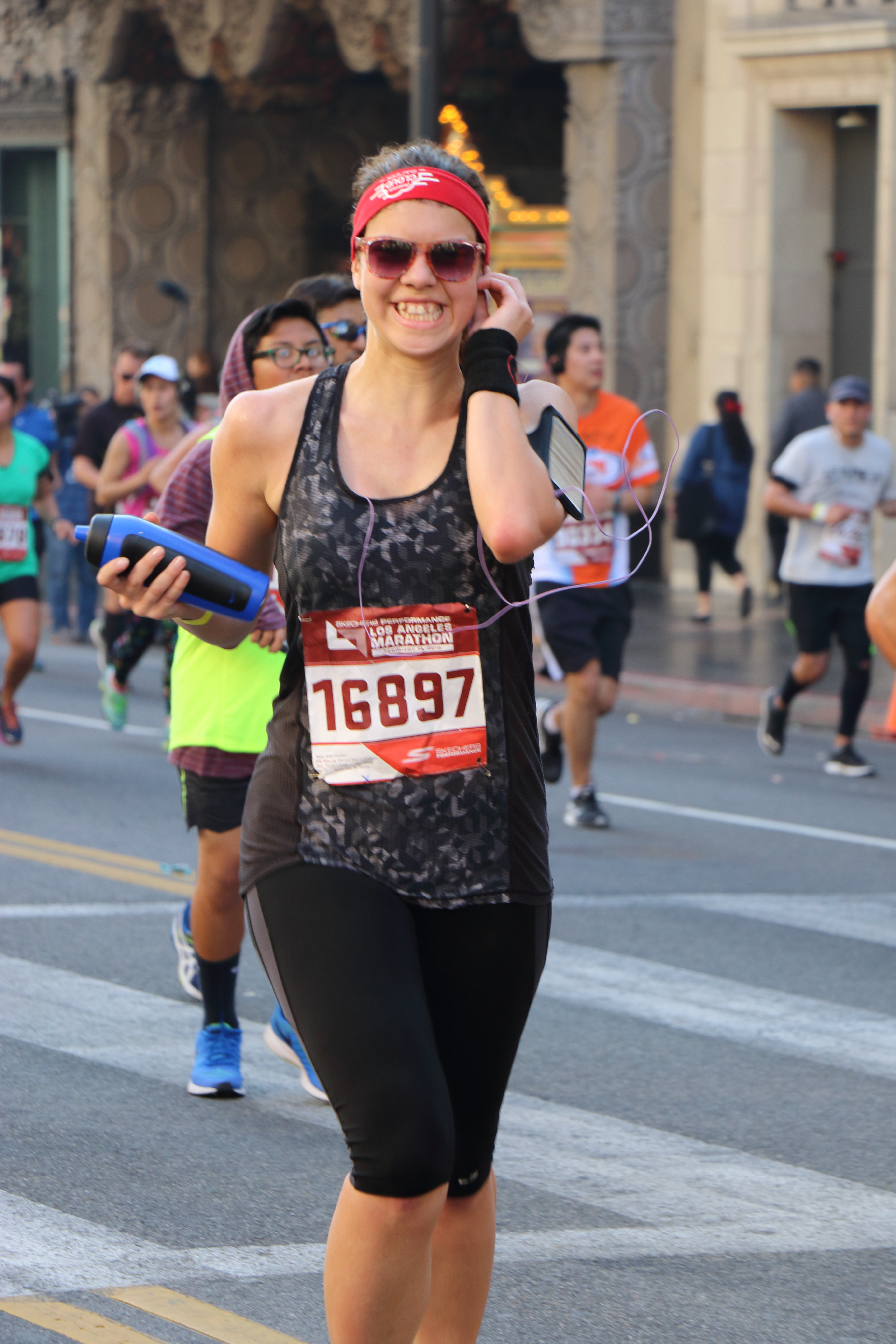 She hates this picture so here's another one of her looking super cool, as if she hadn't just run 12 miles.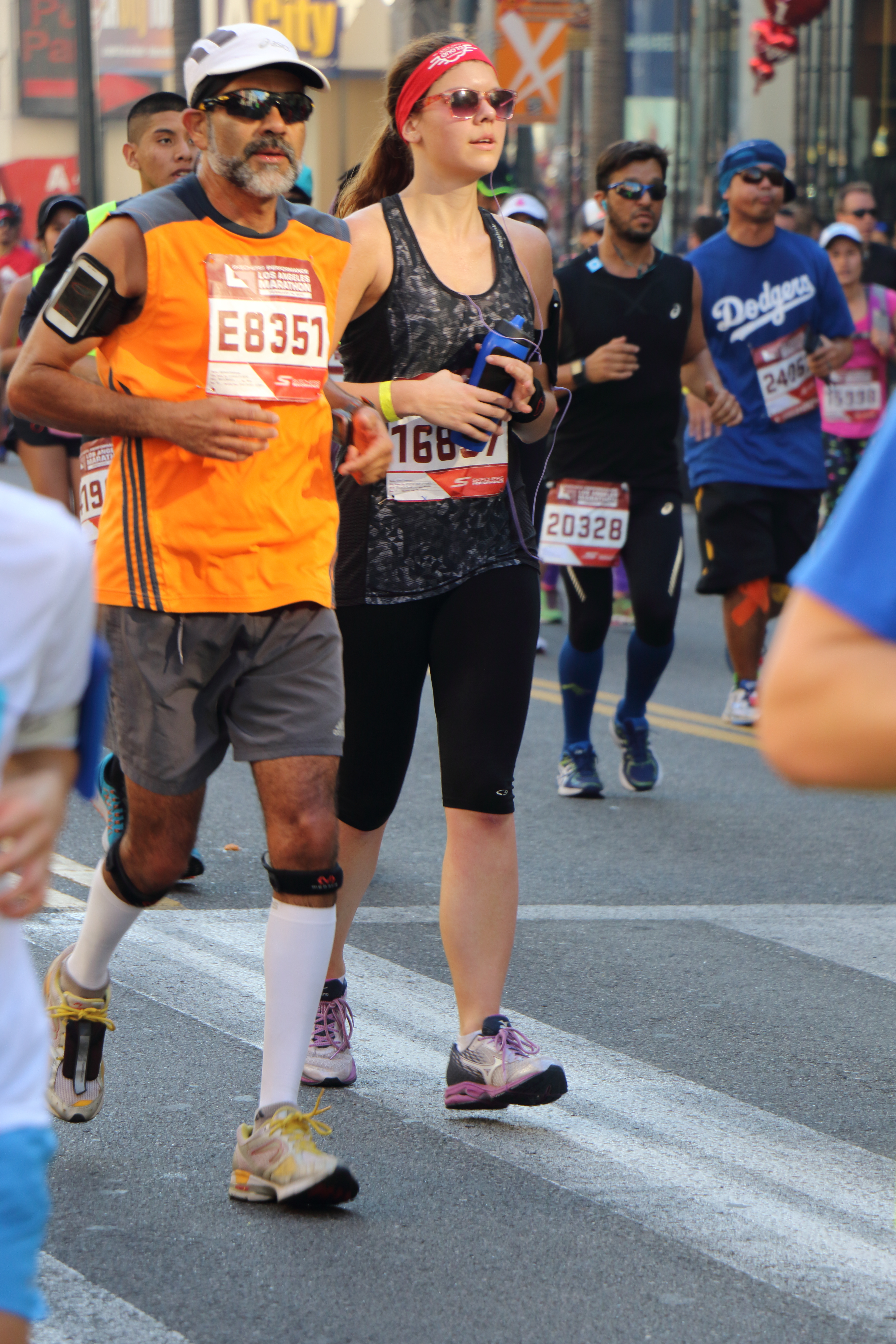 Needless to say, coming out to support all of the people running the race was so fun and such a different way to view our city. Check out their official website here for more information on the event!
This post may contains affiliate links, which means if you make a purchase by clicking on them, I will receive a commission, at no additional cost to you. That will ensure I continue to bring you valuable content. To read my entire disclosure agreement and privacy policy click here