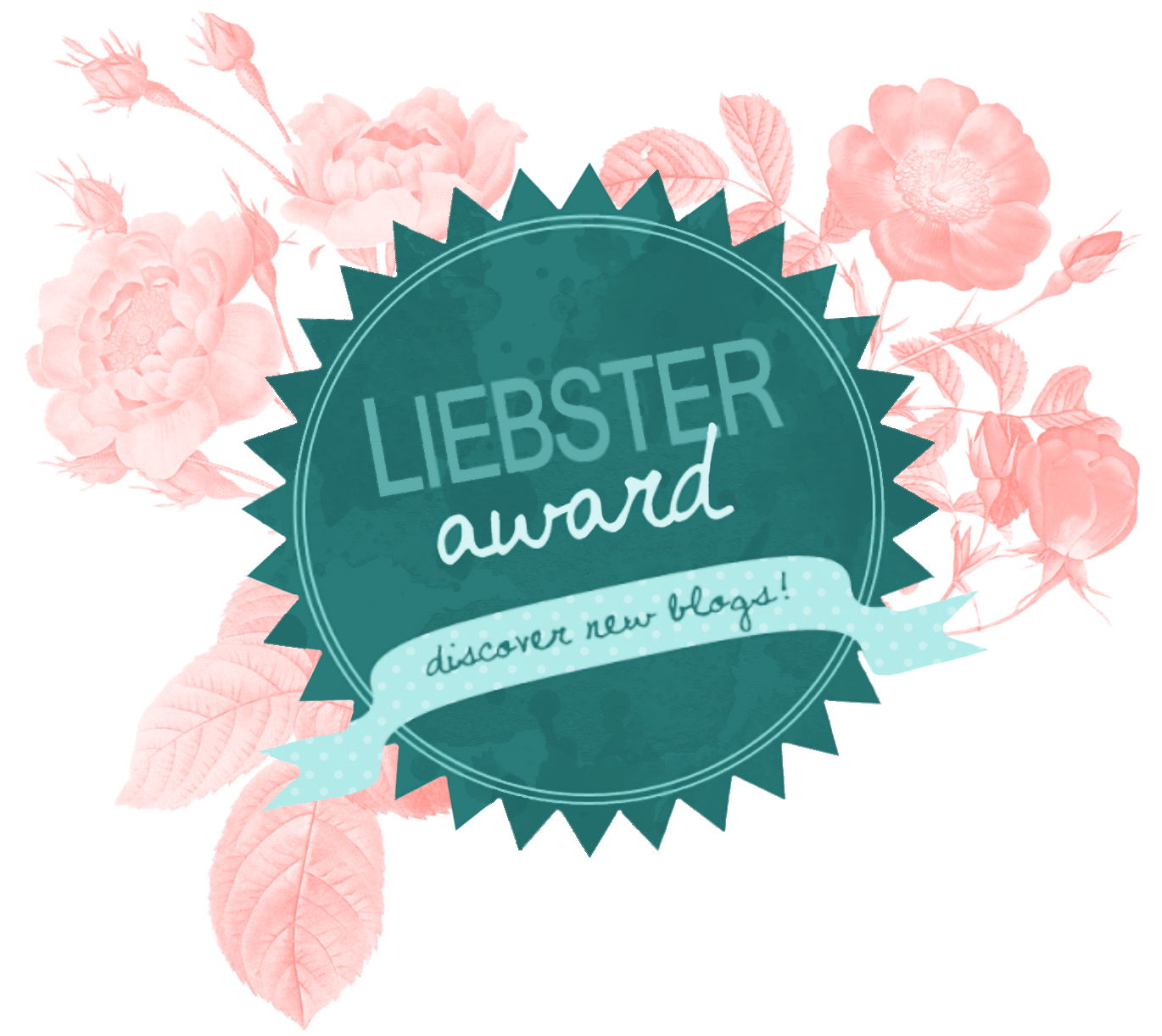 I'm thrilled to announce that Pink & Proper-ish has been nominated for a Liebster Award! The Liebster Award is given to bloggers by bloggers who are just starting out with less than 200 reader (That's me, that's me!) to give them exposure to the internet. I would like to thank BLOGWITHLIPS™ for the very generous nomination!
RULES FOR THE LIEBSTER AWARD:
Thank the person who nominated you.
Answer the 11 questions they gave you.
Nominate 11 blogs.
Give them 11 questions to answer.
QUESTIONS FROM BLOGWITHLIPS:
Tell our readers about yourself and your blog?

I'm a twenty-something living in Los Angeles working in the entertainment industry. I started this blog because I feel like I am a weird mix of a young millennial that loves to travel and explore, but also loves to sit at home and try out new recipes and crafts. My goal is that this blog will reach others like me or will enjoy reading about the sides of me they relate to.

What's the meaning behind your blog name?

Going off the above, I created Pink and Proper-ish because I love pink and while I do love "proper" activities such as tea time, sewing, baking, etc., the "ish" hopefully will tell readers that there is a little more to me than that!

Who has inspired you the most in your life?

My mom. She's one of my best friends and my travel buddy. We do everything together!

What does success mean to you?

I know that success is different to everyone. For me, I feel successful even if I haven't reached my ultimate goal. Success is more than just about a job, but encompasses all aspects of life.

Name one thing people would be surprised to learn about you?

I've sewn an 1800's ball gown from scratch

What are your values and are you being true to them?

What a question! I would have to say my core values/goals are to be a good person, to not judge others, to always be there to listen to a friend even if I don't agree with them and to be thankful for what I have. I think I'm better at some of these than others, but I's always striving to be better

What's the best lesson you've learned so far?

Nothing you do in life will ever be successful if you don't put in the work to make it so.

Who's your favorite influencer? Why?

I would say The Pioneer Woman and Bakerella. These were the 2 blogs I used to read obsessively that made me decide that one day I wanted to start my own.

Describe your blog in 3 words.

Lifestyle, Travel, Crafts!

What impact do you want to leave in the world?

I think there are some people who are put on this earth to make their mark in a way where thousands will know their names. Others, while maybe their names will slip into the void, they will have made a difference in the lives of a few people they have touched. If I am one of those people, I will feel accomplished.

Where do you see yourself in five years?

If all goes as planned, I will hopefully be a successful television executive. Hopefully love will also prevail and I'll be on my way to starting a family. Who knows!
MY NOMINEES:
Heart & Stripes
Sugar and Blossom
Life With Clarity
Lovely Whitney
This Taraf
MXCAREYES
Think Like A Woman
MSCGERBER
Abhay Ranjan
Caribbean Show Off
Business and Life Tips
FOR MY NOMINEES, HERE ARE YOUR QUESTIONS:
Don't forget to link back to this website once you've answered on your blog!
Tell us about yourself in 5 words?

What made you decide to start blogging?

Who has inspired you the most in your life?

What is your favorite pastime?

Do you have any hidden talents?

Name 3 goals for your blog this year that you hope to accomplish?

What's the most difficult part of blogging for you?

Do you have a favorite blog?

What is your favorite topic to blog about?

What impact do you want to leave in the world?

If you could pick any job in the world, money aside, what would you choose?
Thank you again for the nomination! I can't wait to continue this journey and hopefully make some friends along the way!
This post may contains affiliate links, which means if you make a purchase by clicking on them, I will receive a commission, at no additional cost to you. That will ensure I continue to bring you valuable content. To read my entire disclosure agreement and privacy policy click here