It seems that food delivery services are all craze nowadays. And rightfully so! Life gets so crazy how could you not be tempted with having all the ingredients for dinner literally delivered to your front door?
This was my main reason for trying Martha & Marley Spoon. I tend to work some crazy hours guys. A normal day for me is anywhere from 8:30am-7/7:30pm. Crazy right?! Its hard enough talking myself into making food as opposed to grabbing something on my way home, but if I have no food? Forget it. No way I'm going to the store.
A friend of mine had told me about Marley Spoon. I had heard of some others such as Blue Apron, but this one was new to me. After some research, I was really excited by Martha's dedication to cutting out the frills and just giving really good quality sustainable food for a good price (see below).
You can go online and pick from 10 meals and choose which you want for the week and how many. The recipes all come with an easy to follow recipe card. Here, you can find step by step instructions along with nutrition information as well as anything small you might need that was not included. I will say that the times they give to prepare the meals usually seem to state a lot less time than they usually take. I chose to do two meals a week. Check out what I made below:
Meal #1 – Berkshire Pork Schnitzel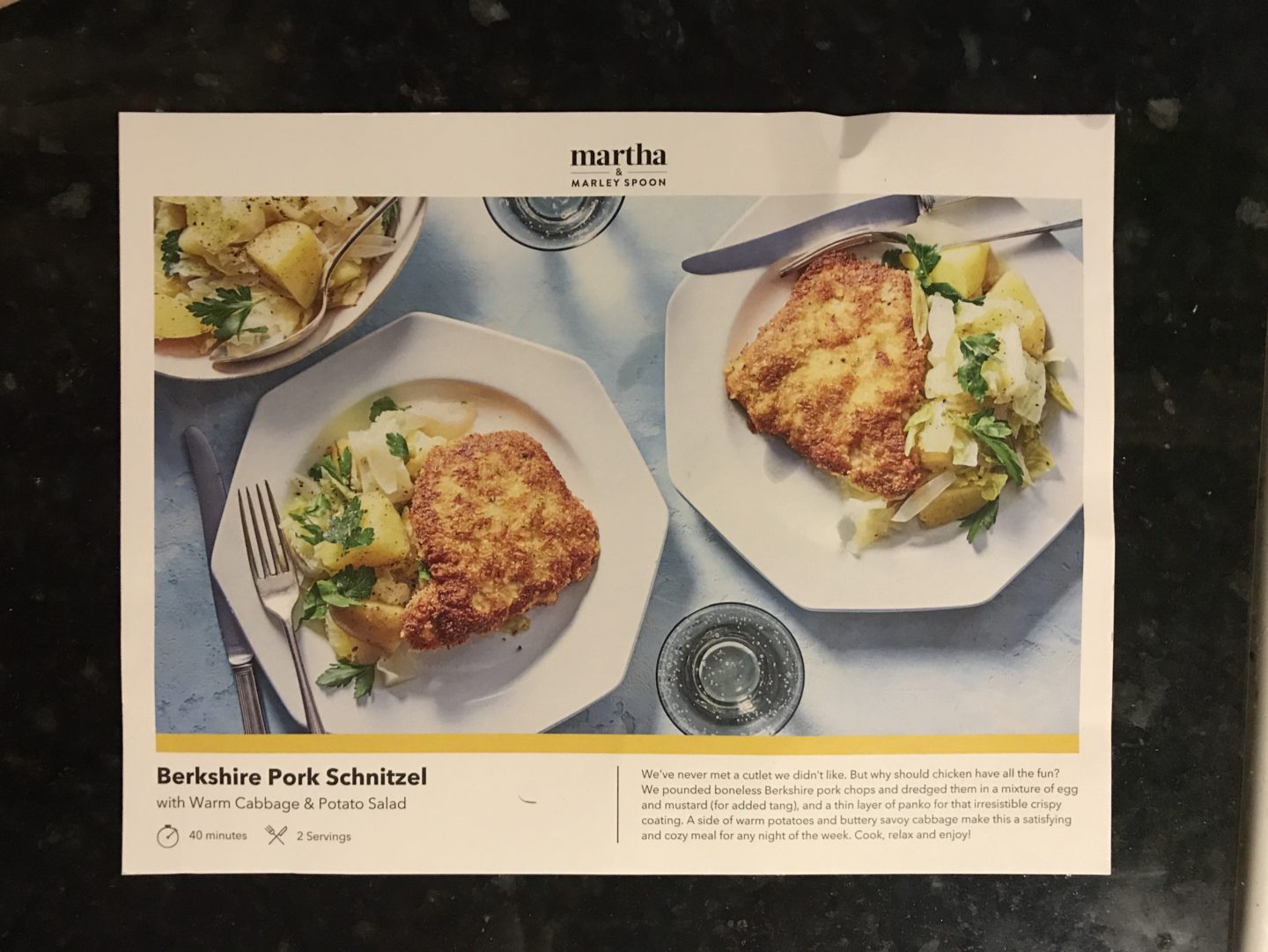 I had never cooked with pork before this recipe. I love it, but it just wasn't something my mom made growing up so I had no idea how! Luckily, the instructions were super easy. The potato/cabbage mixutre was delicious and I even had a little bit left over that I used for breakfast the next day!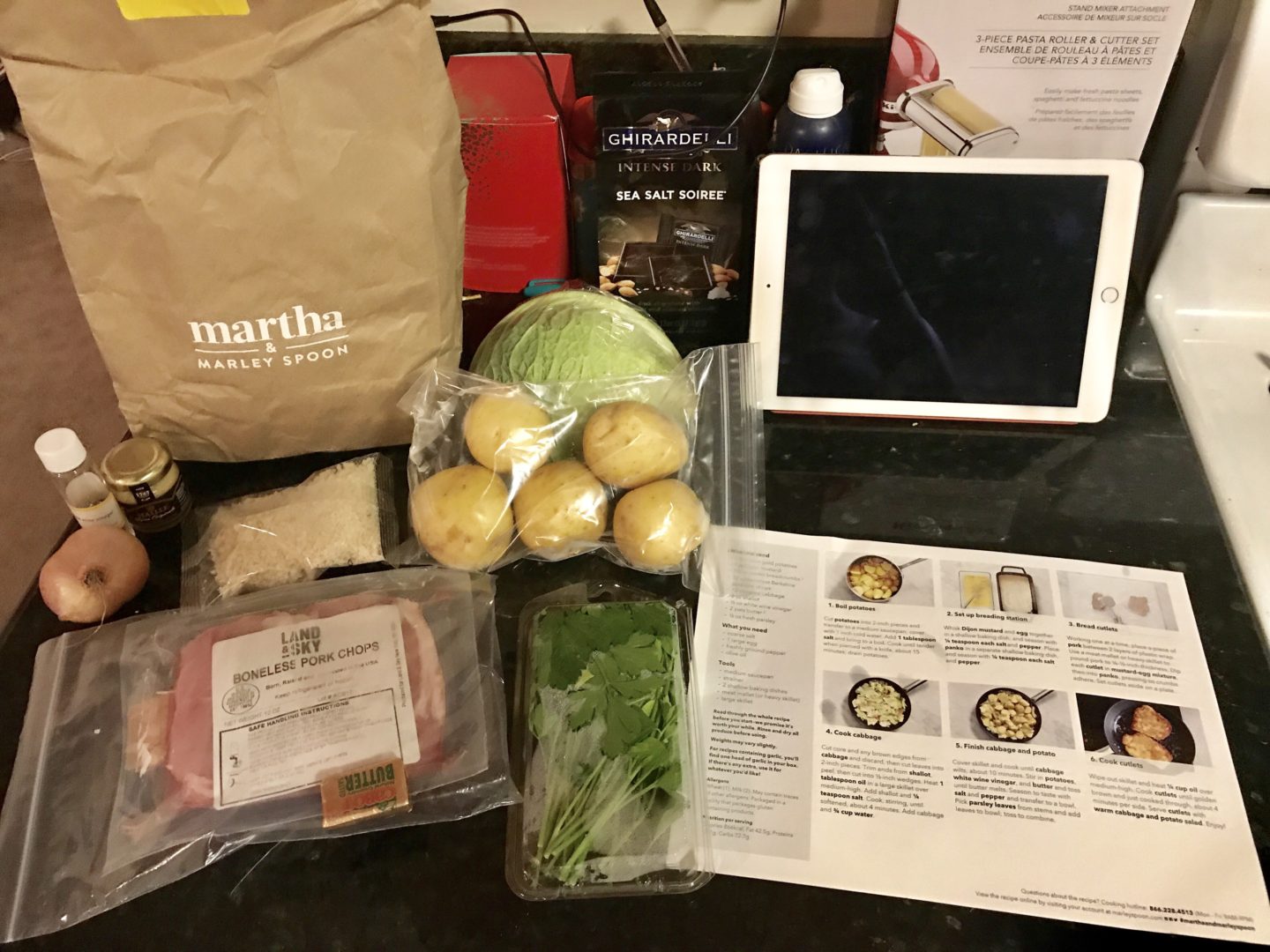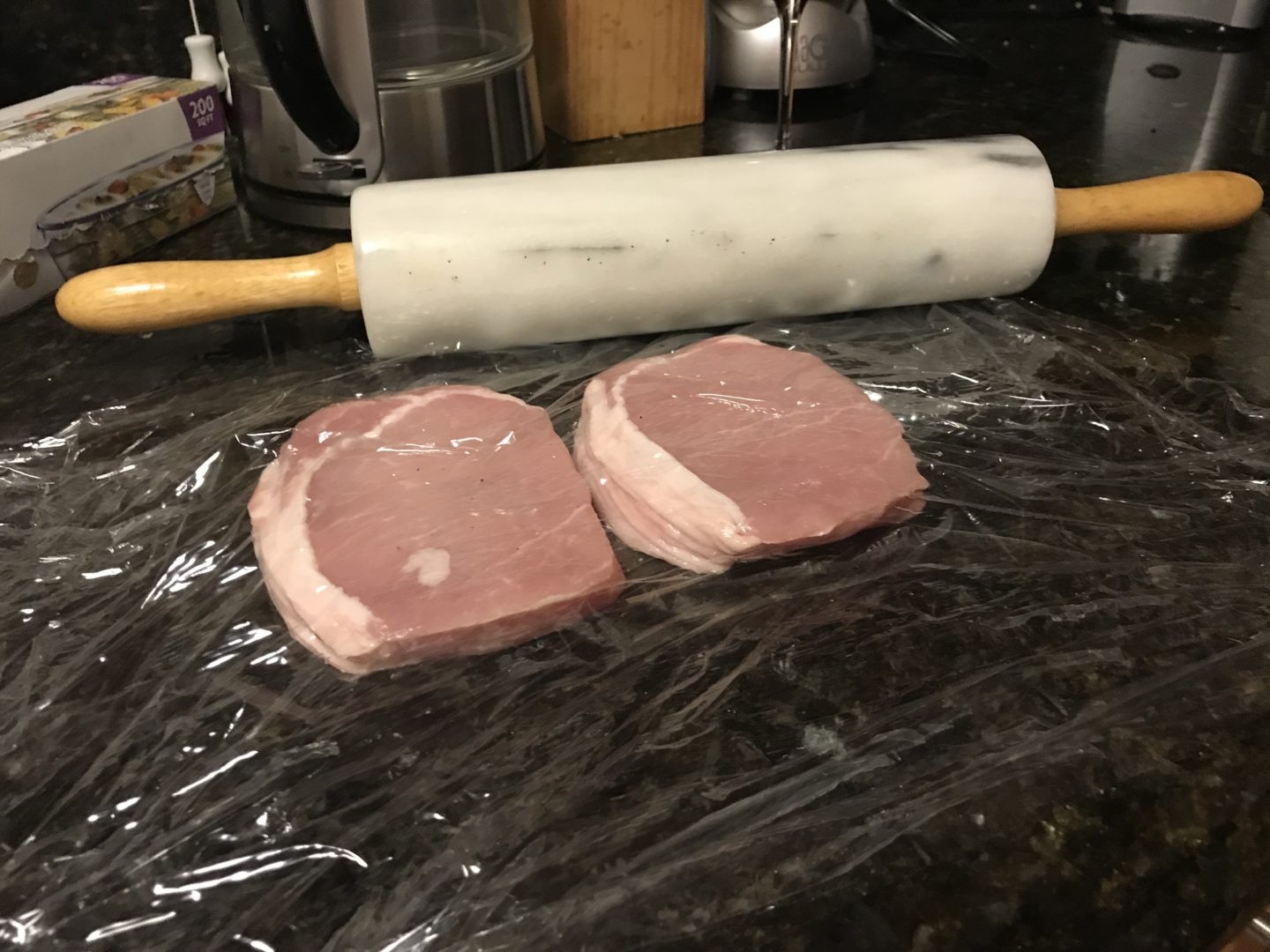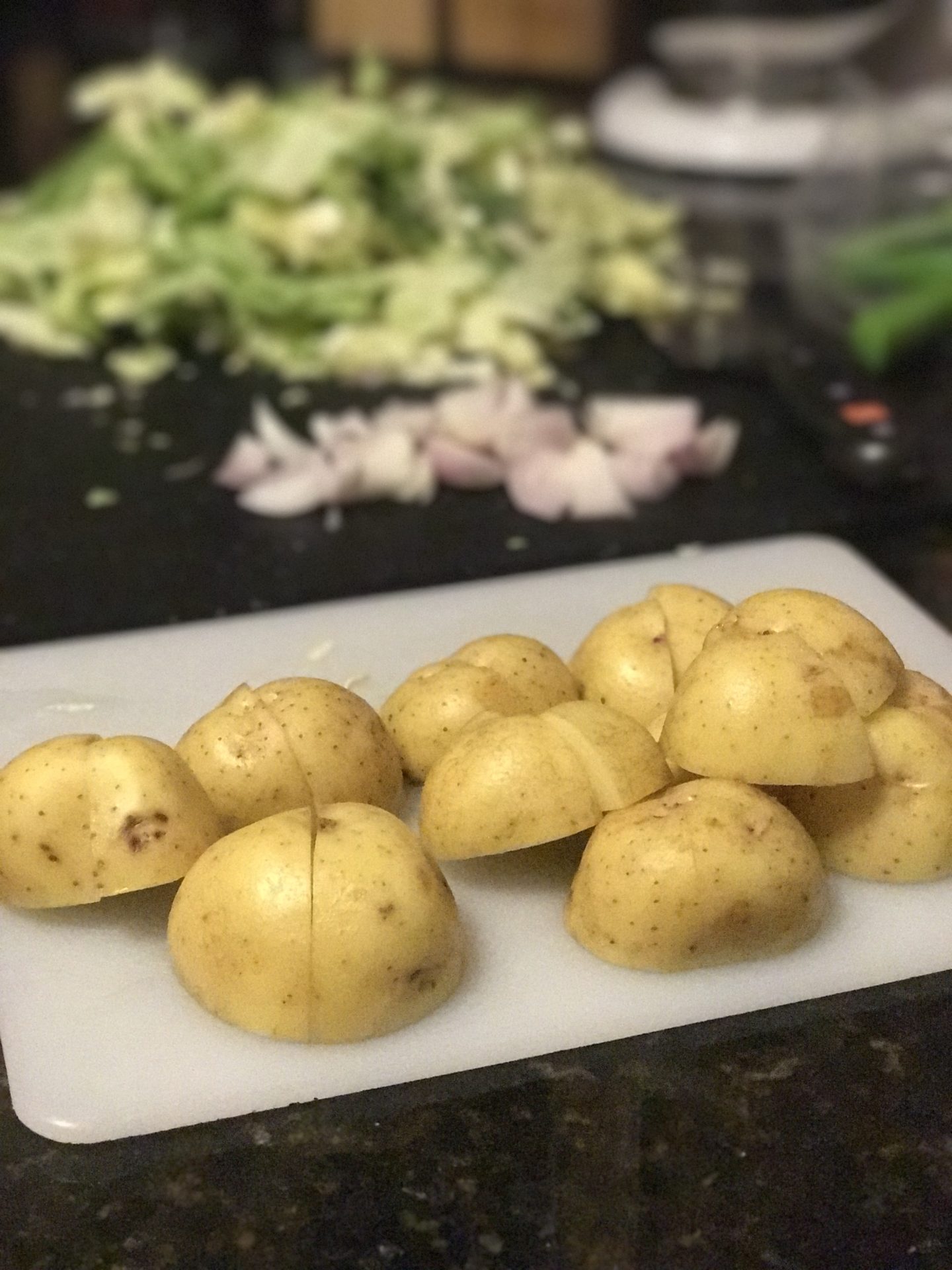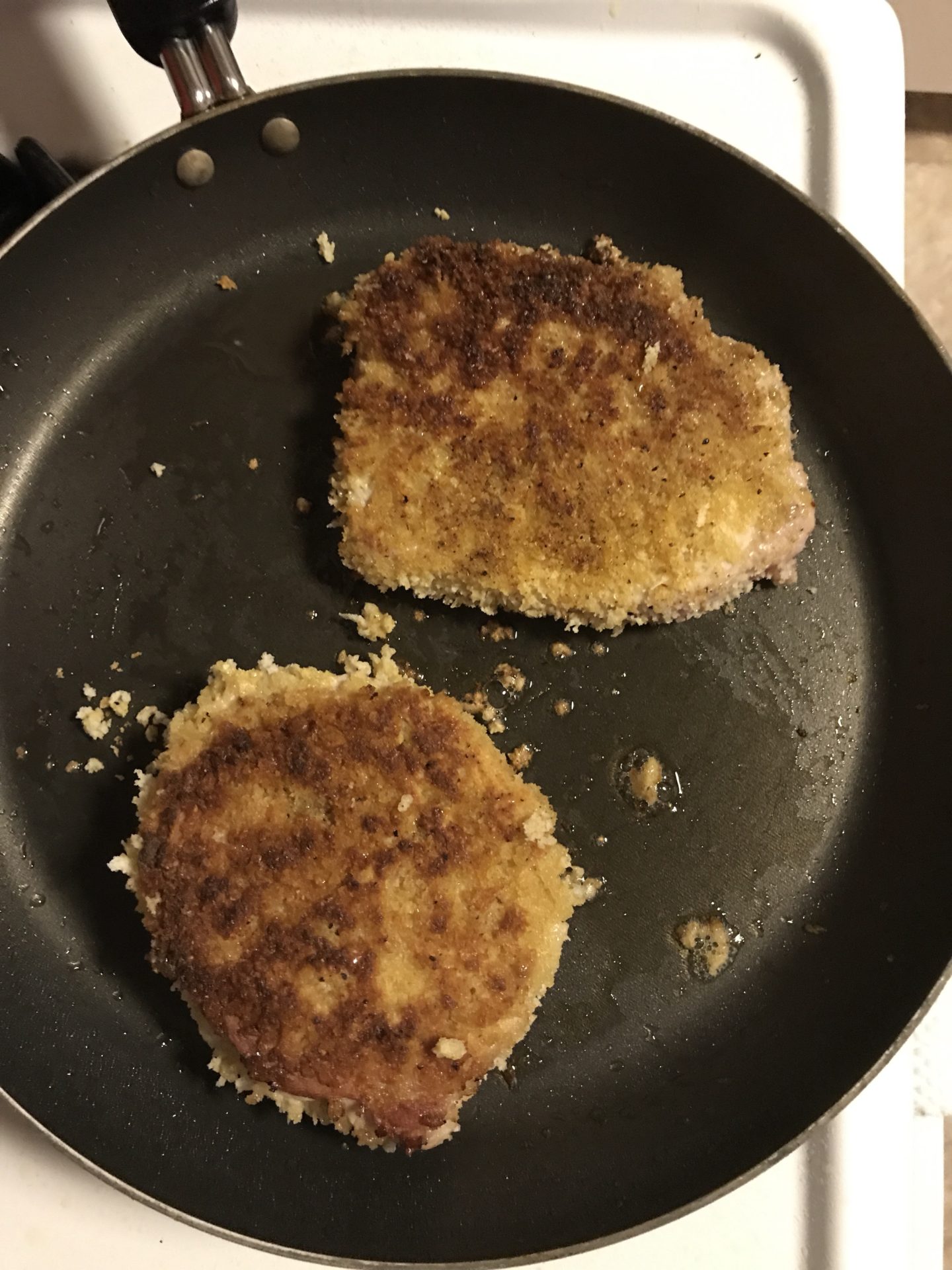 And the final result: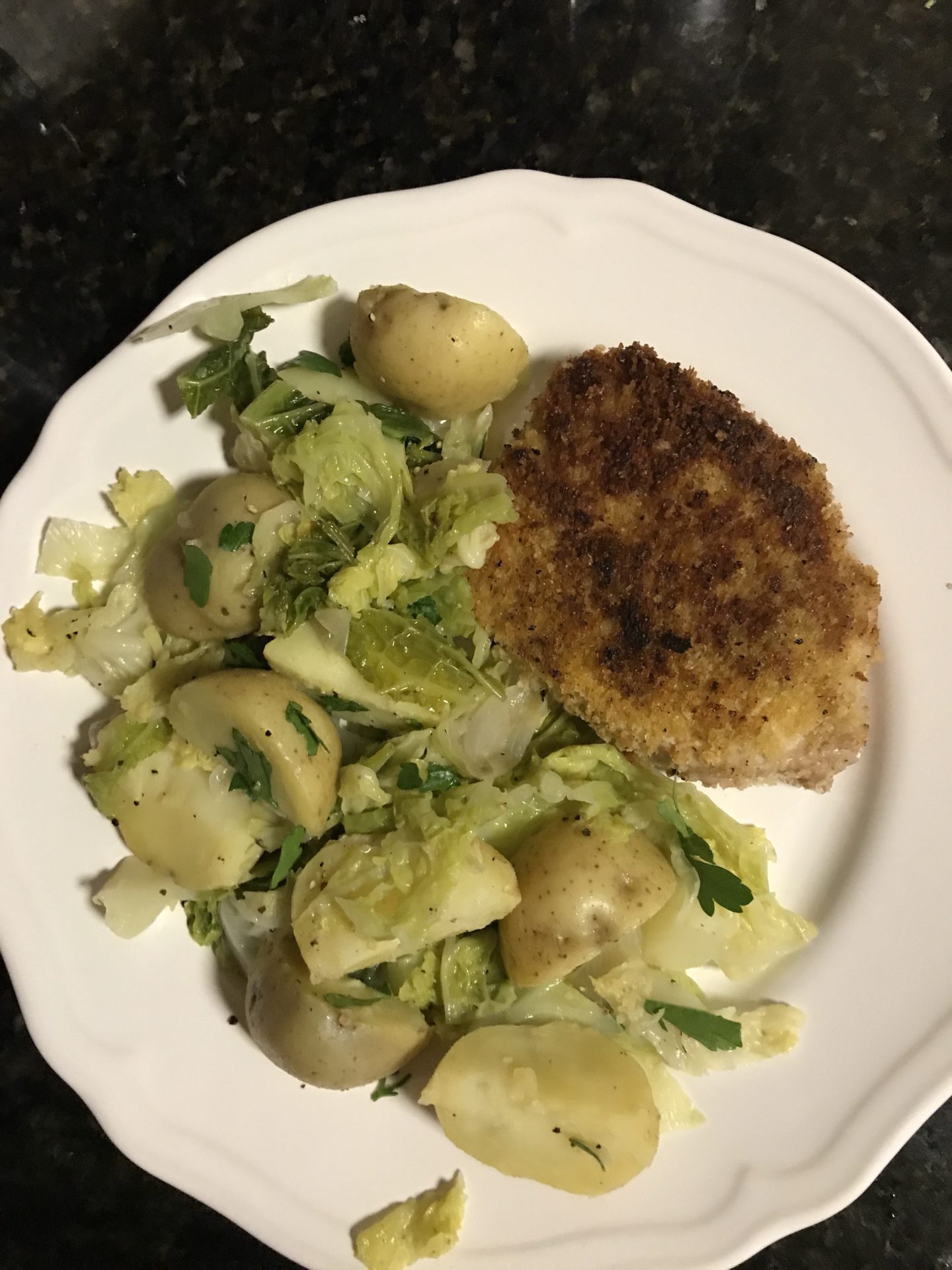 Not bad right? I will say, this recipe (as well as most of the ones that take a lot of prep) took longer than the recipe said it would. But, it turned out SO good! I even put a little spice in the breading for an extra kick with was delicious!
Meal # 2 – Roasted Chicken Provencal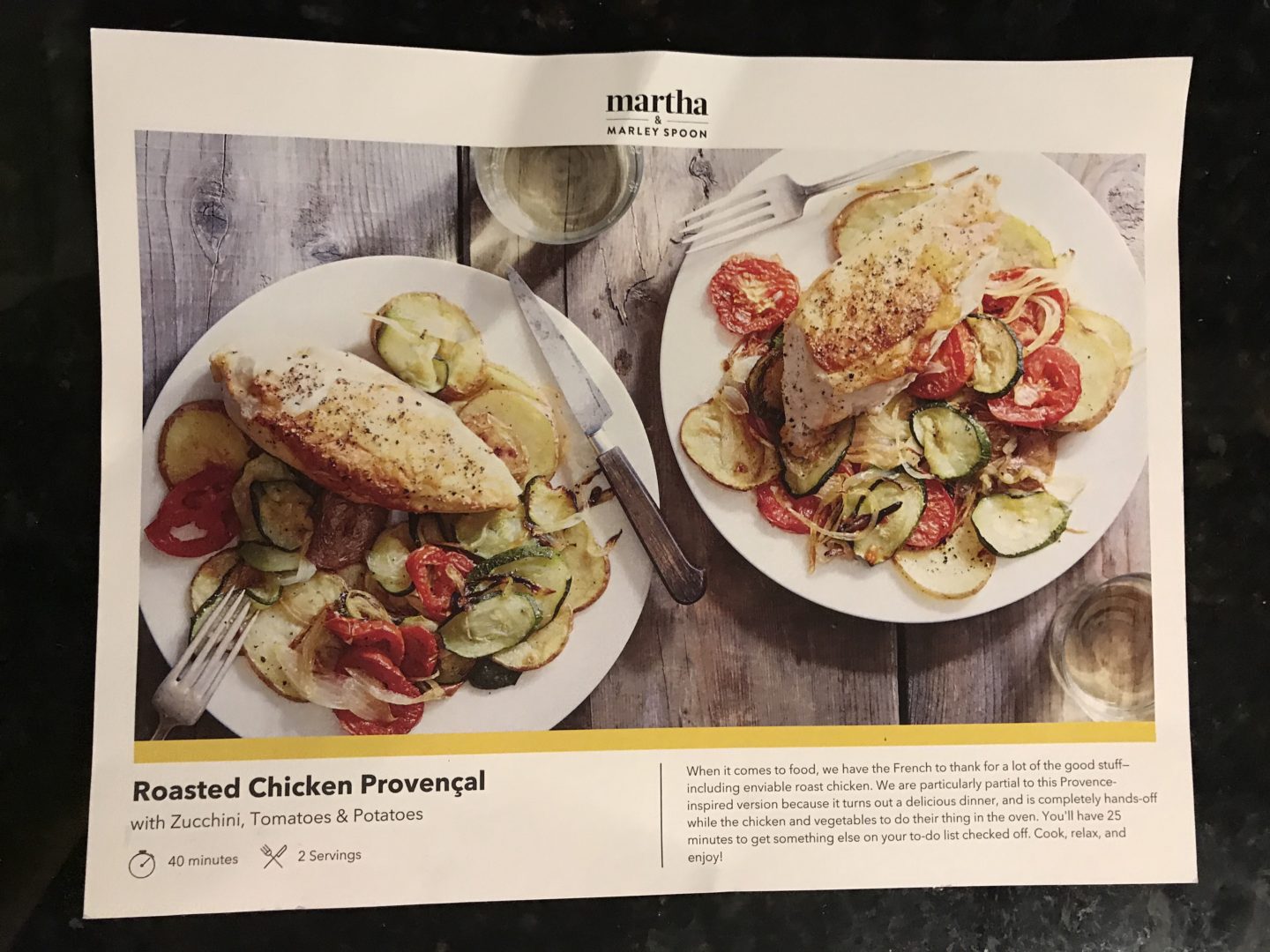 I think this particular recipe was probably my least favorite of the bunch. Still really good, but felt like something I could easily have made myself and didn't stretch my cooking skills like some of the others have.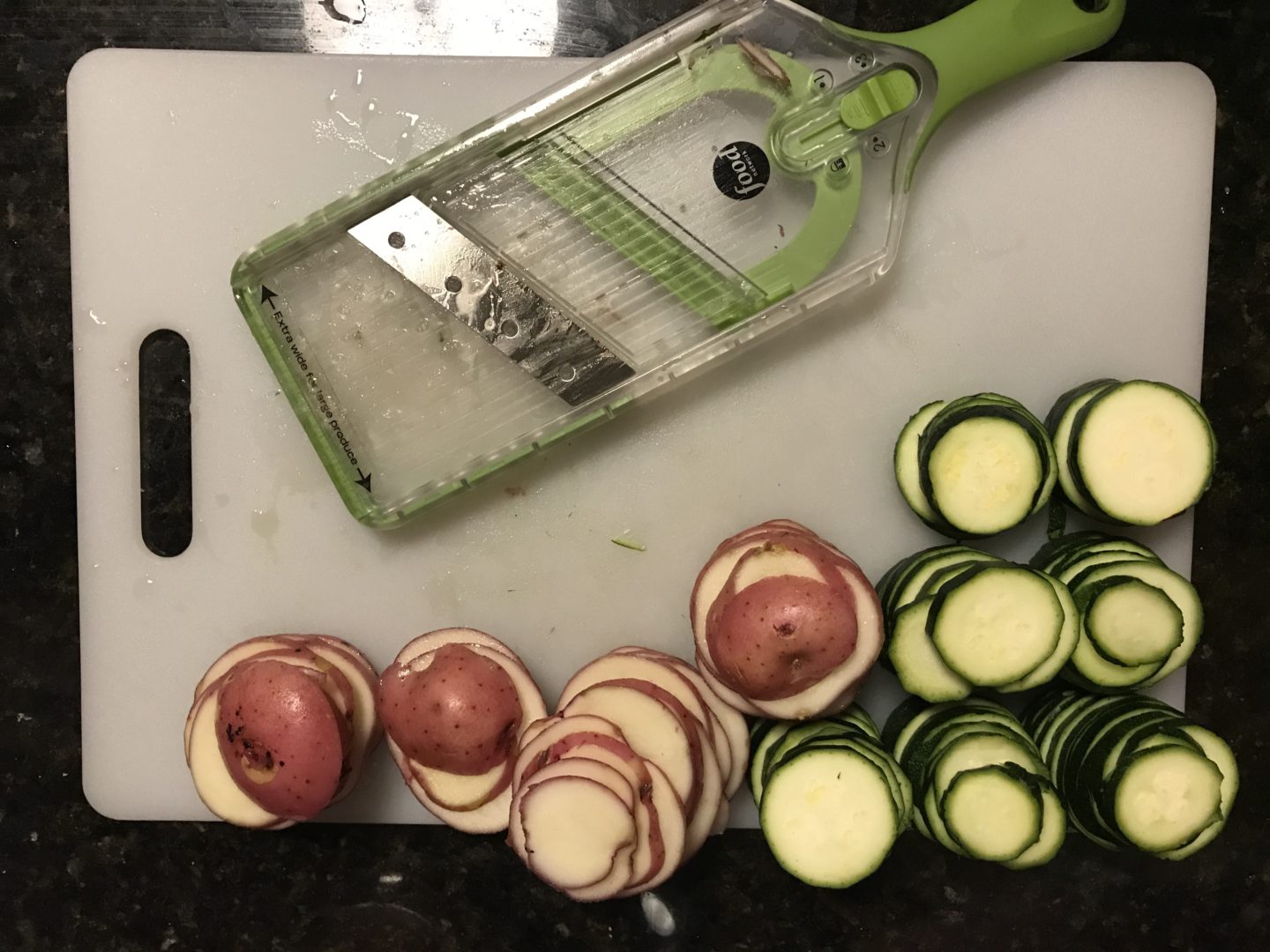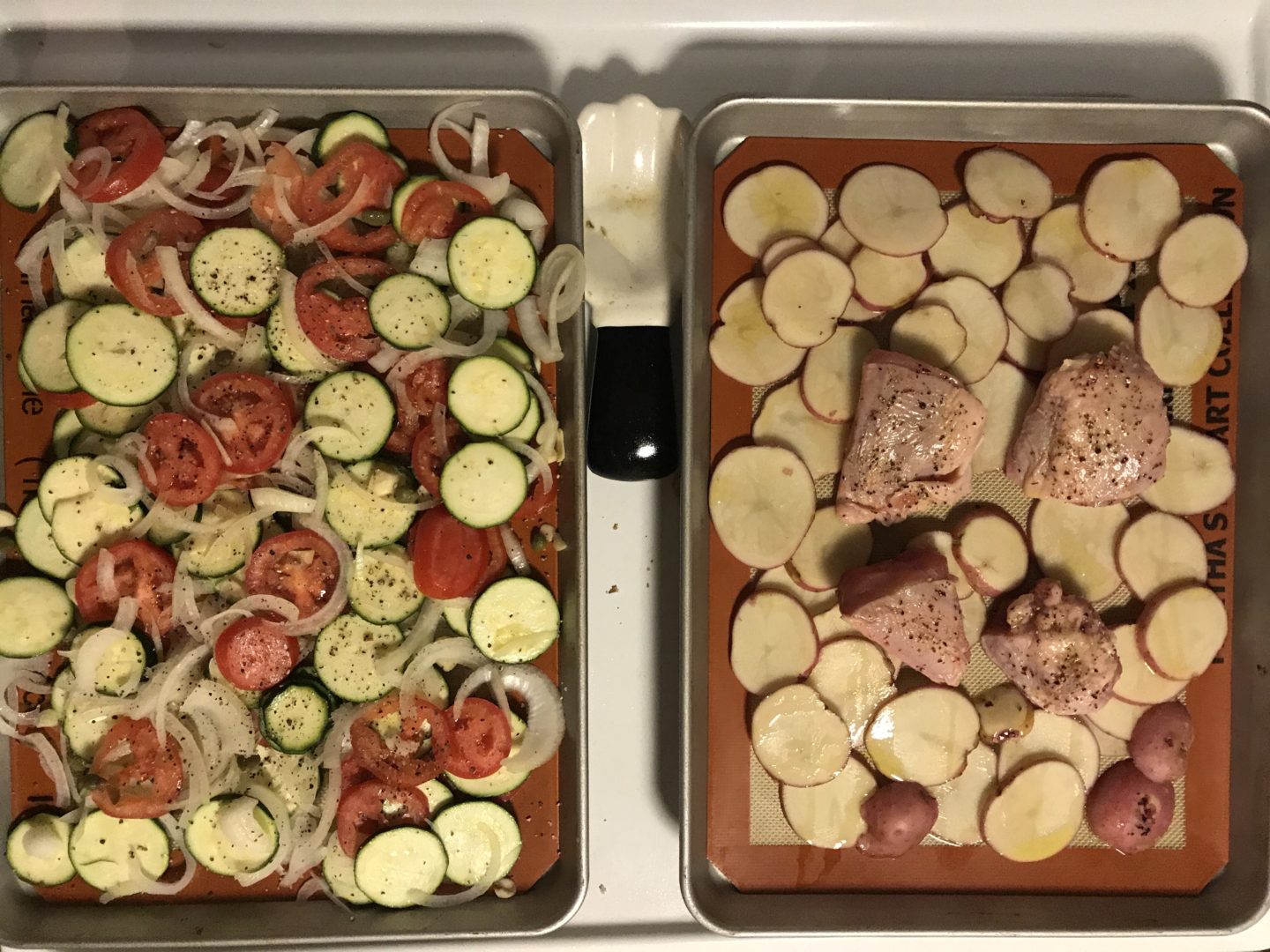 Final Result: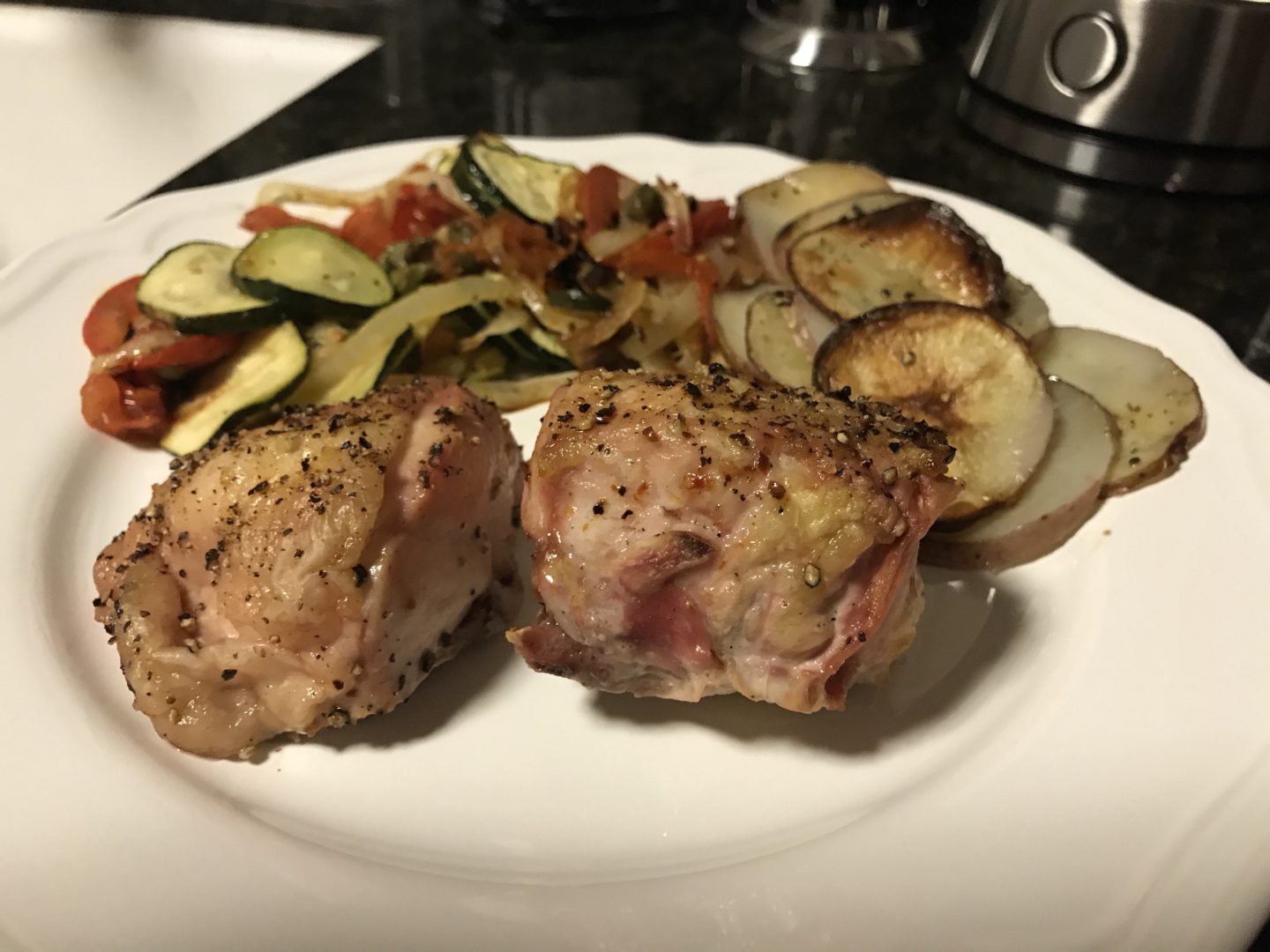 Meal # 3 – Buffalo Glazed Chicken Breast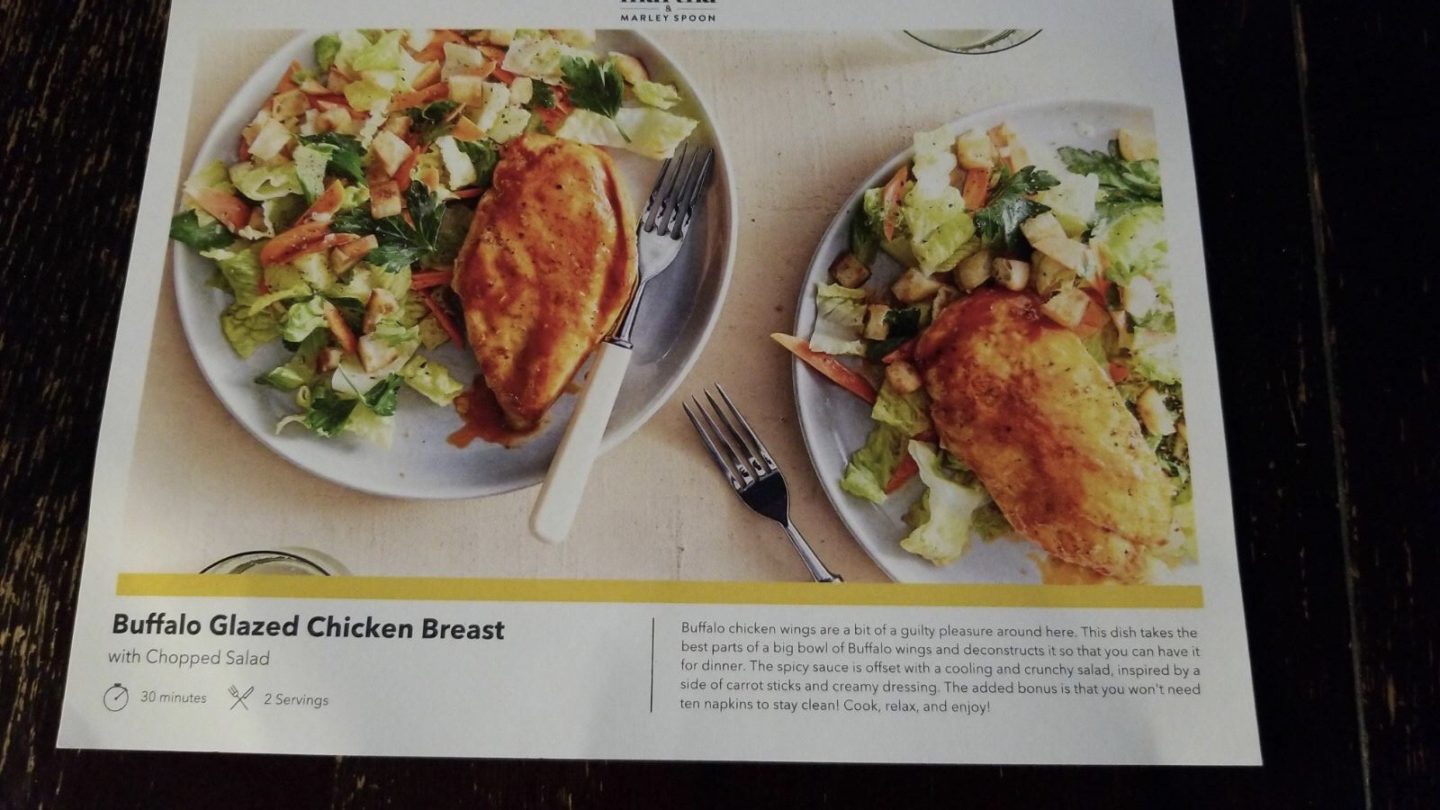 I'll tell you a little secret. I really don't like croutons. Every one i've ever had is just this gross crumble of saltiness and seemed like a waste of calories. But in this recipe, you MAKE your croutons from scratch! Why had I never thought of this??? They were delicious and so simple. This recipe was great because it was very easy, just like the chicken recipe above, but this one was different. I never would have thought to add a buffalo sauce to this that wasn't too overpowering, but so flavorful! I'd love to try this one again. But, I was really tired this night and forgot to take pictures of my whole process. Sorry!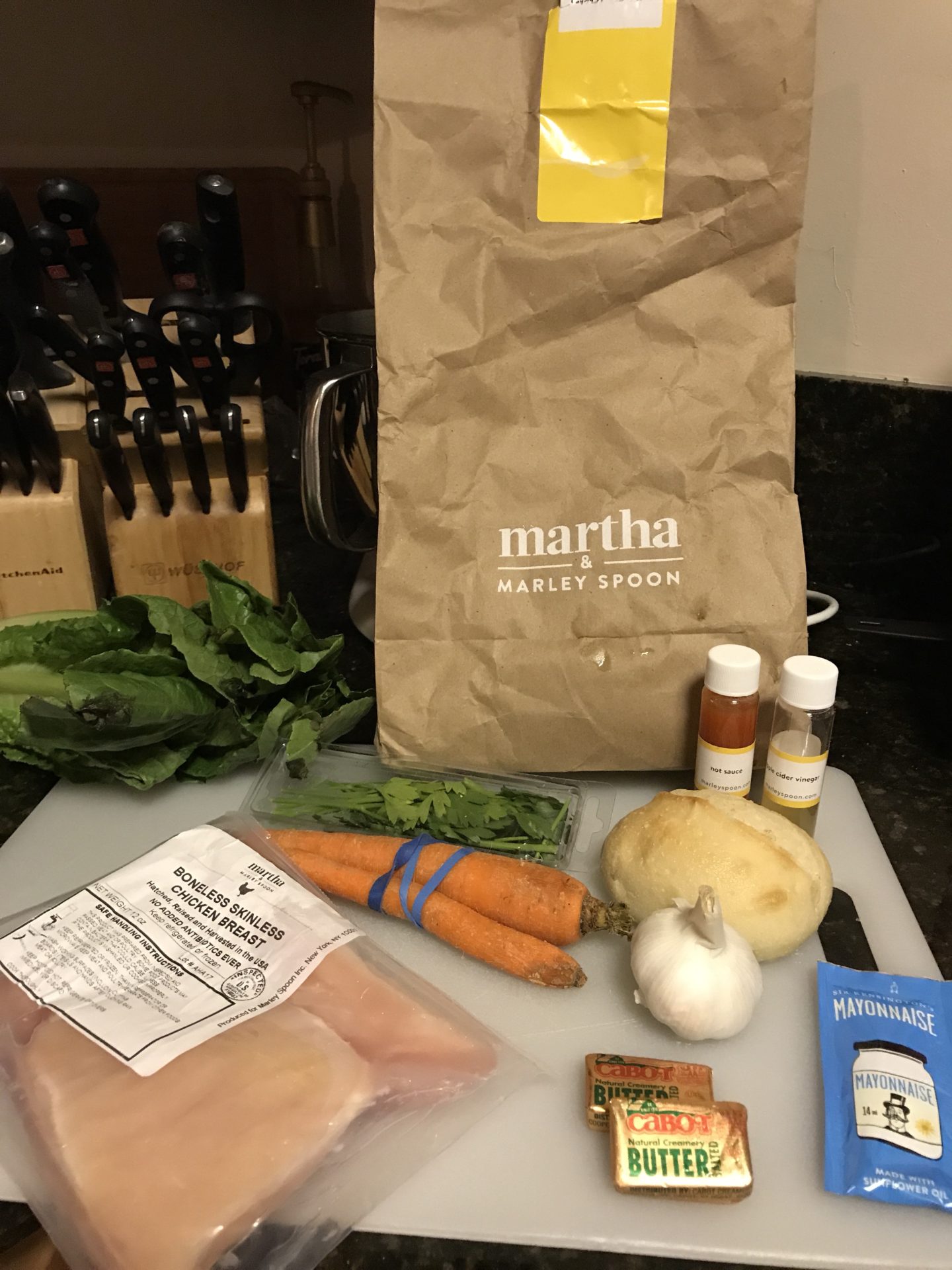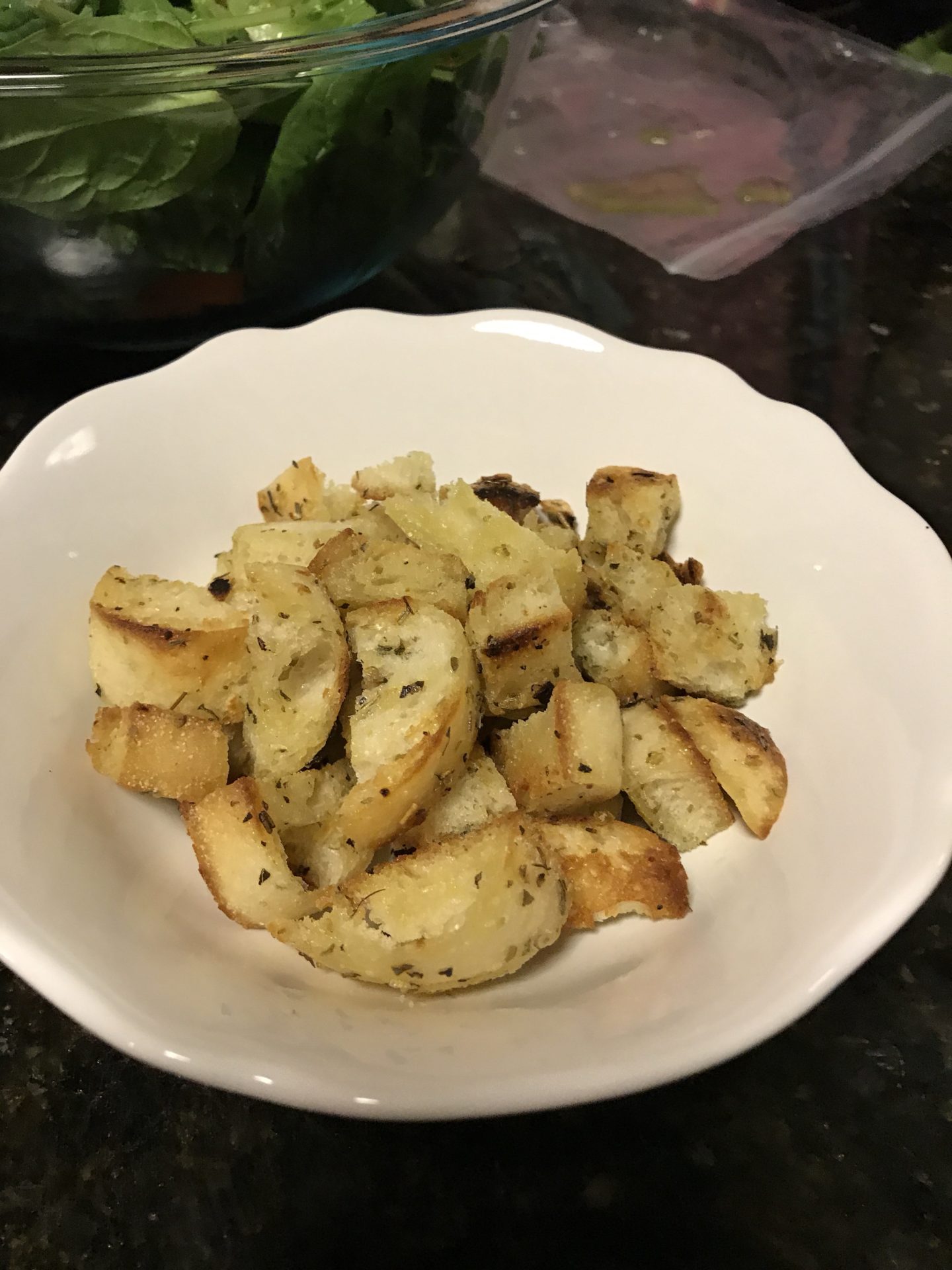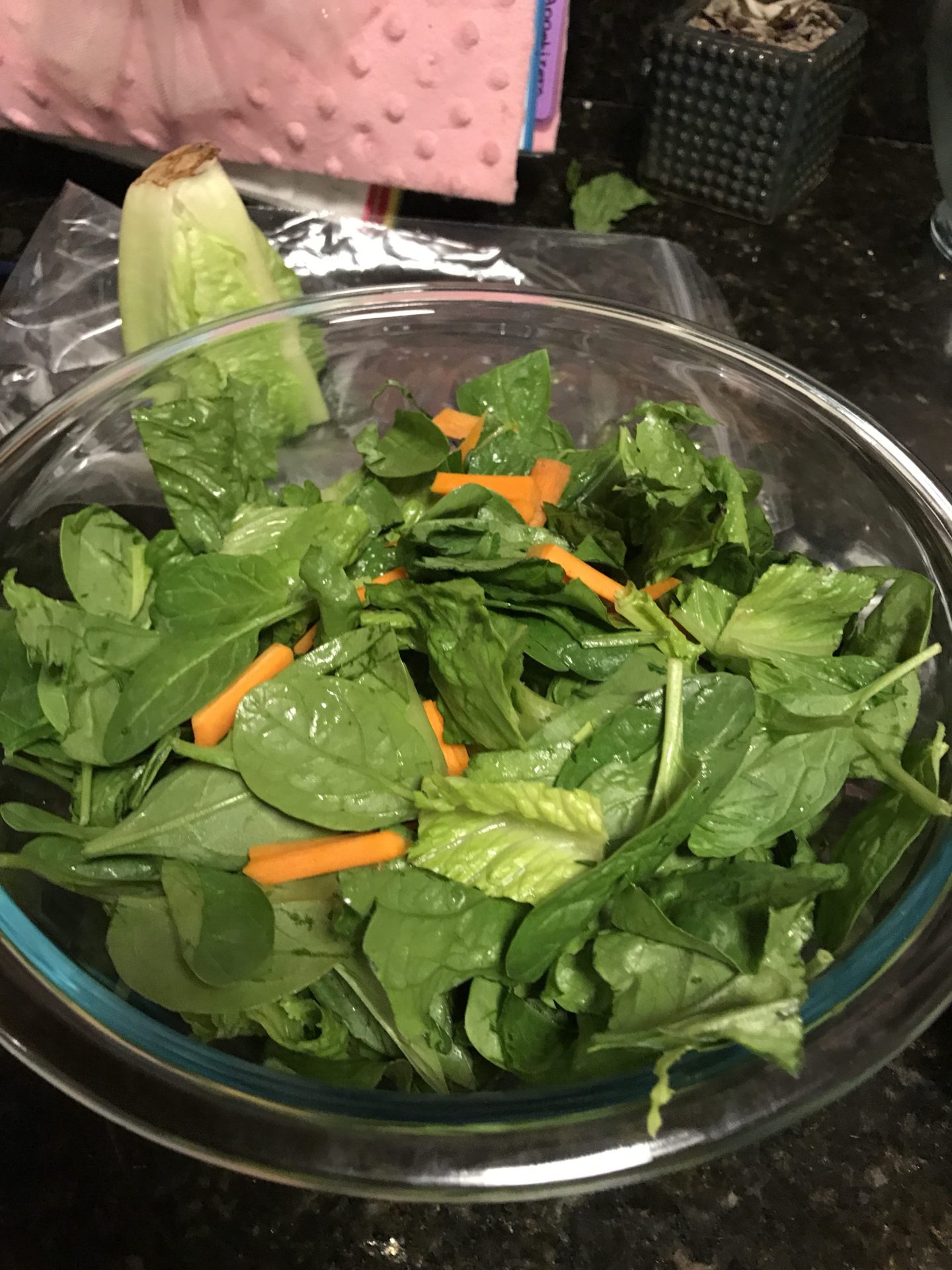 Final Result: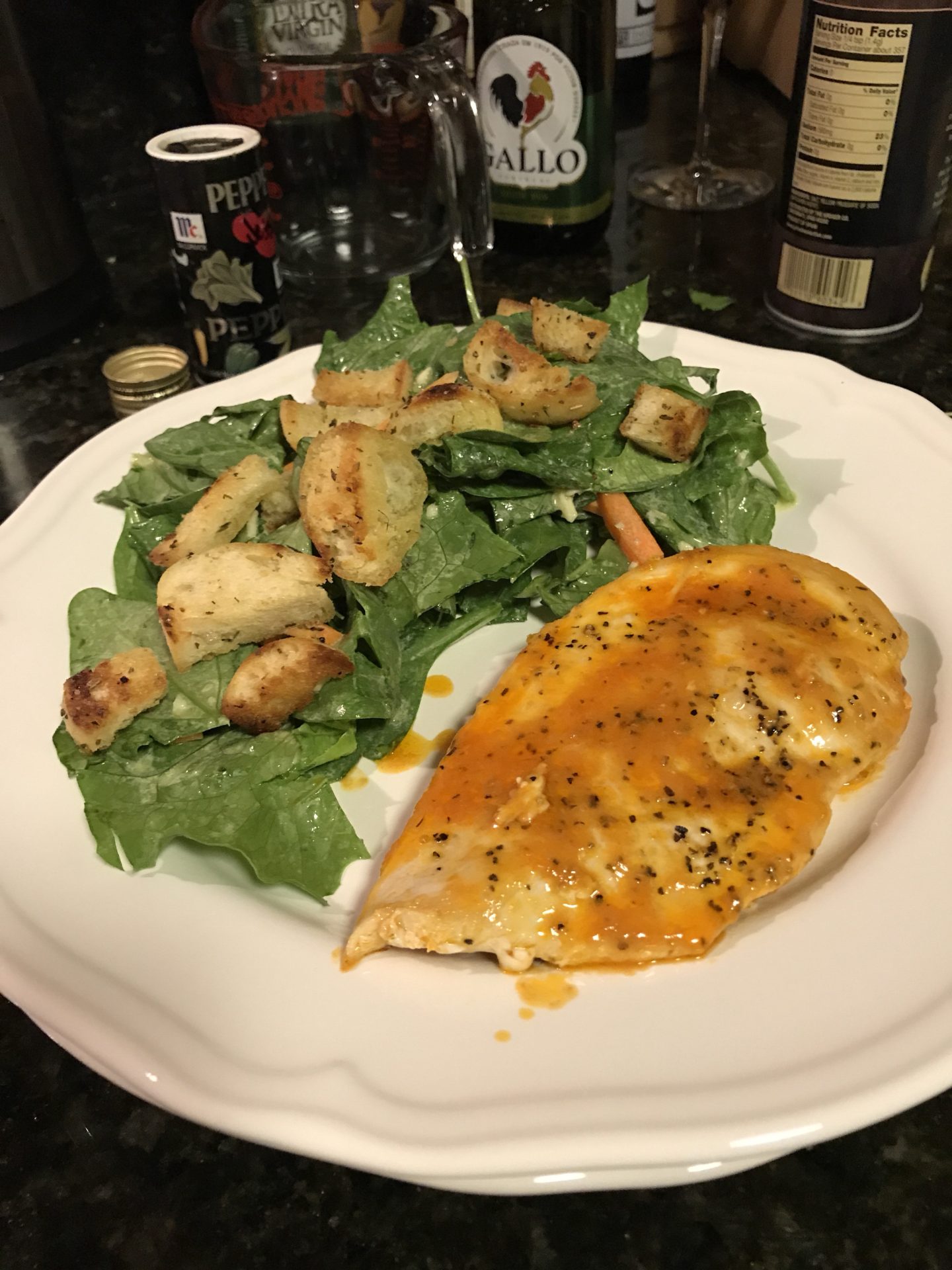 Meal # 4 – Grilled Harissa Spiced Steak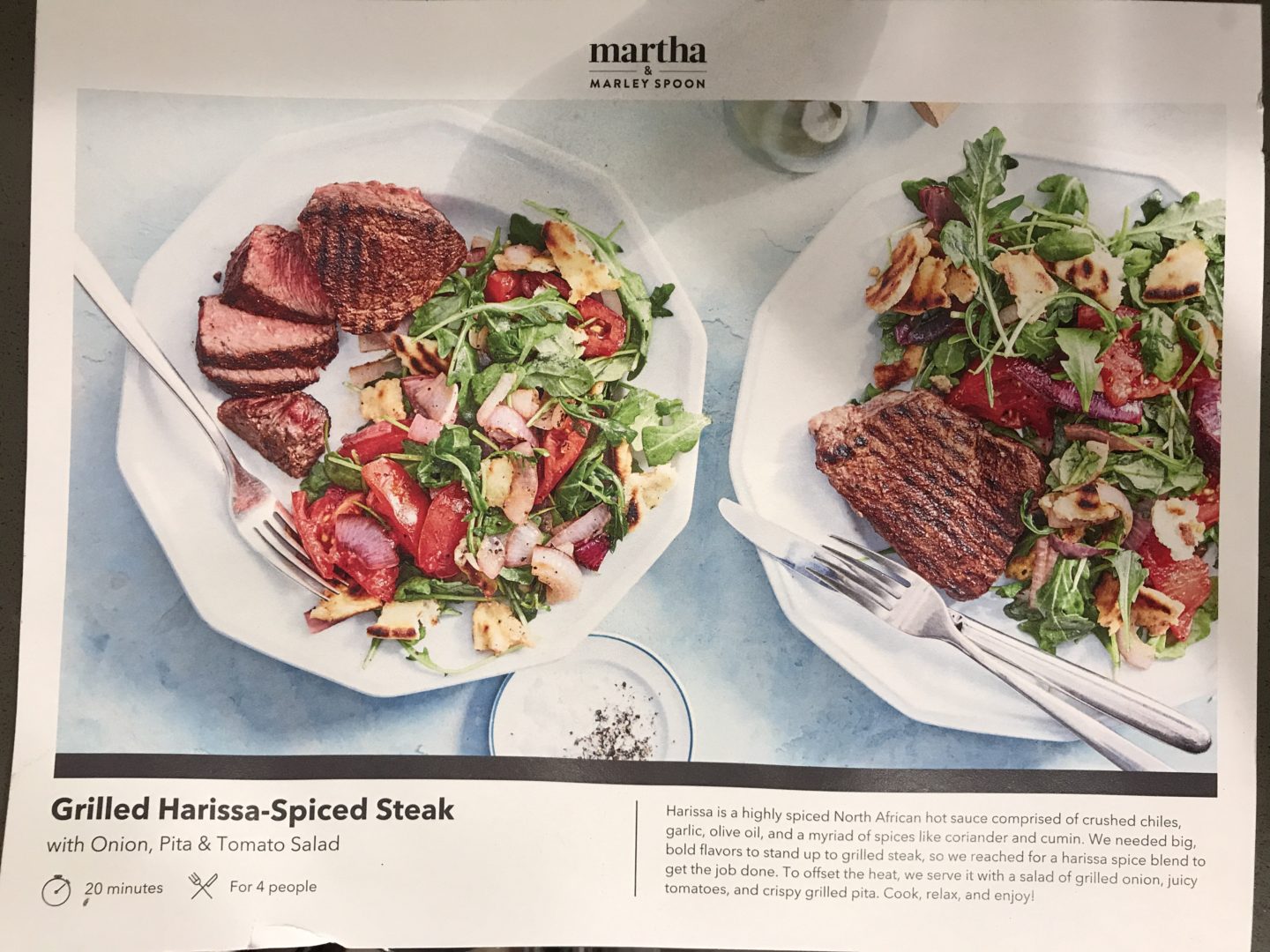 Last, but most CERTAINLY not least. This one was probably my favorite. I was NOT expecting how much I would love this one. Especially the salad! I loved it so much I made it for my parents when I went to visit them. Who would have thought that pita grilled would be a great salad topper? Ugh. I'm hungry just writing about this.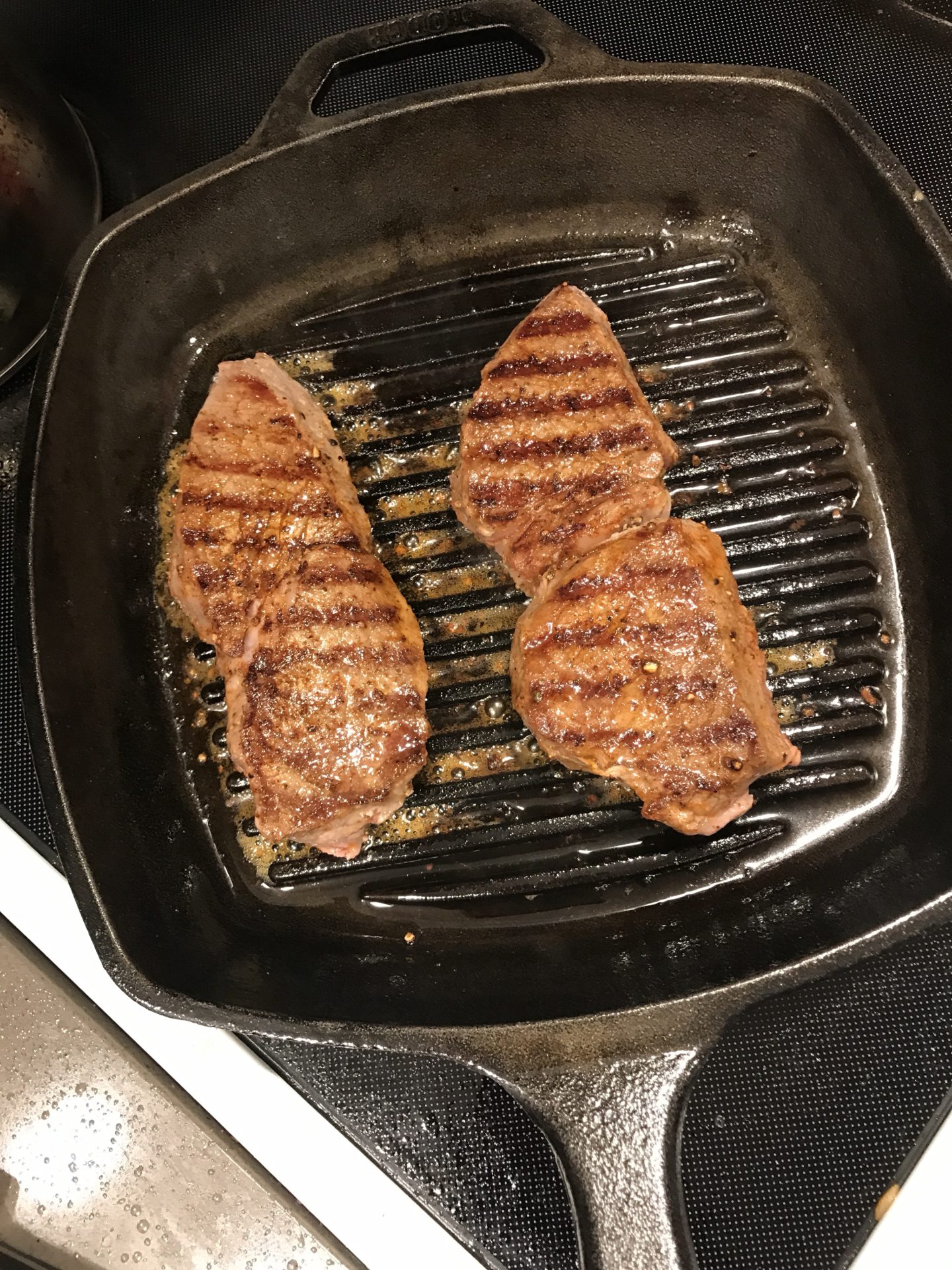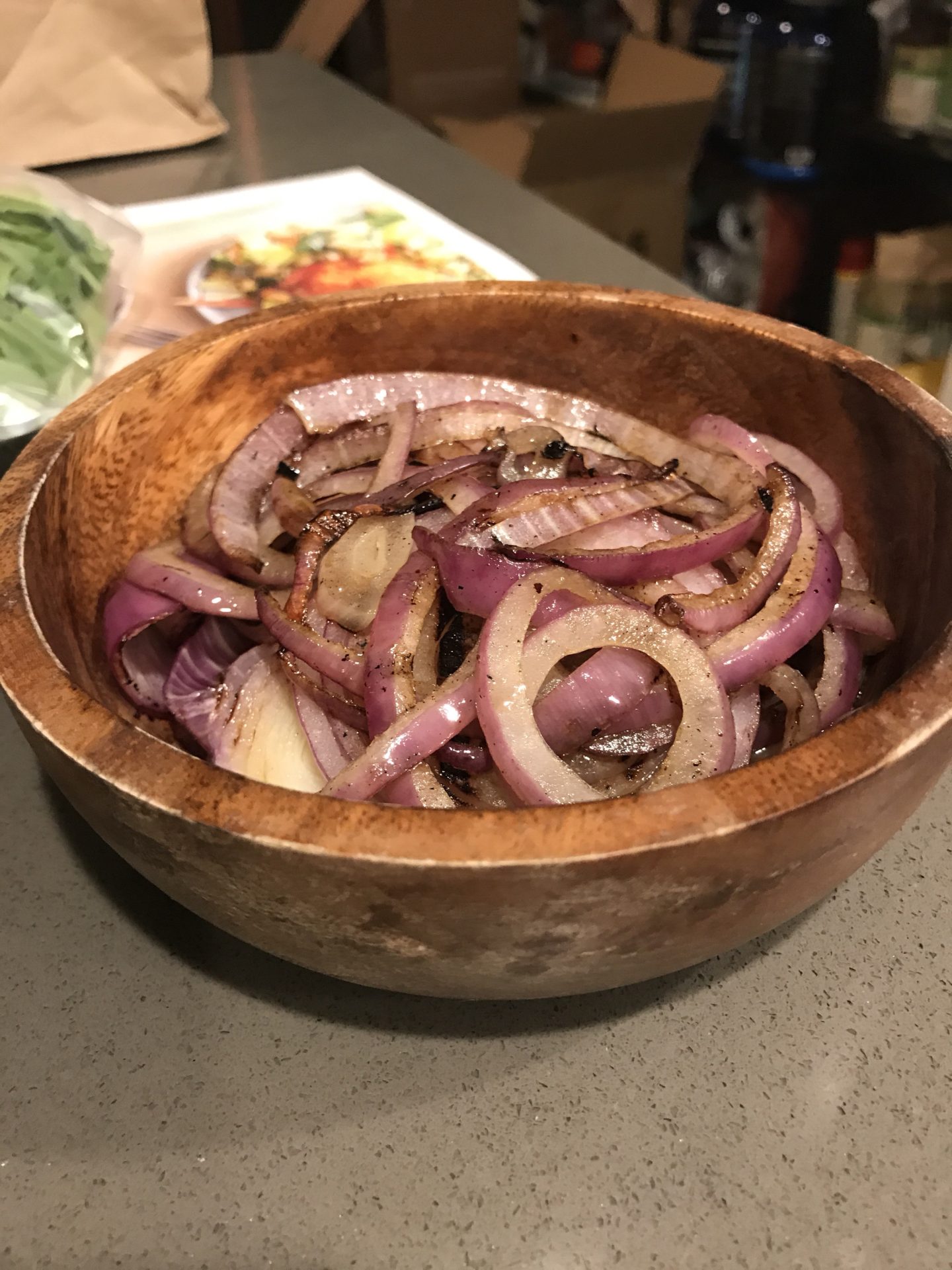 Final Result: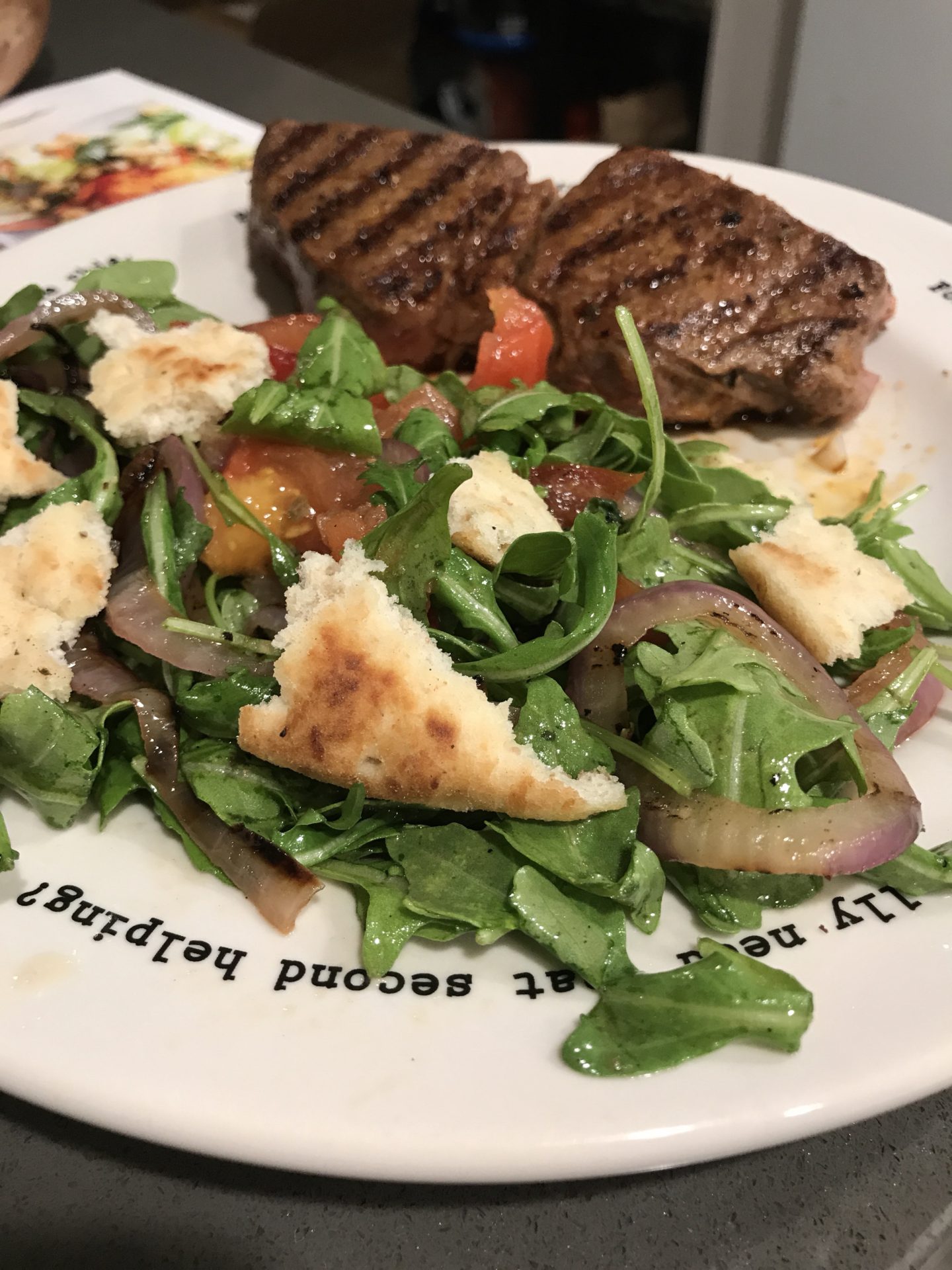 Don't these all look amazing?? None of them were had to make. Like I said before, some took longer than the time stated, but I also enjoy cooking so I take my time. Maybe they would have gone faster if I was hustling.
Pricing
The prices of meals at Marley Spoon differ depending on how many meals you want to receive each week. With the 2-person plan, 2 meals per week cost $48 ($12 per serving), 3 meals cost $61.50 ($10.25 per serving), and 4 meals per week cost $76 ($9.50 per serving). With the family plan, 2 meals per week cost $76($9.50 per serving), the price of 3 meals is $106.80 ($8.90 per serving), and 4 meals per week cost $139.20 ($8.70 per serving).
Want To Try It?
I loved Marley Spoon SO much I sought them out so I could partner with them and tell you all why I think they are so amazing. They serious have changed the way that I eat and make me actually want to come home and cook instead of just going out! If you want to try the service for yourself and you use my special referral link below you can get $30 off your order!
This was my first time using a food delivery service and I was not disappointed! Maybe one day I will try another program to compare, but for now, Marley Spoon is my go-to and I would highly recommend!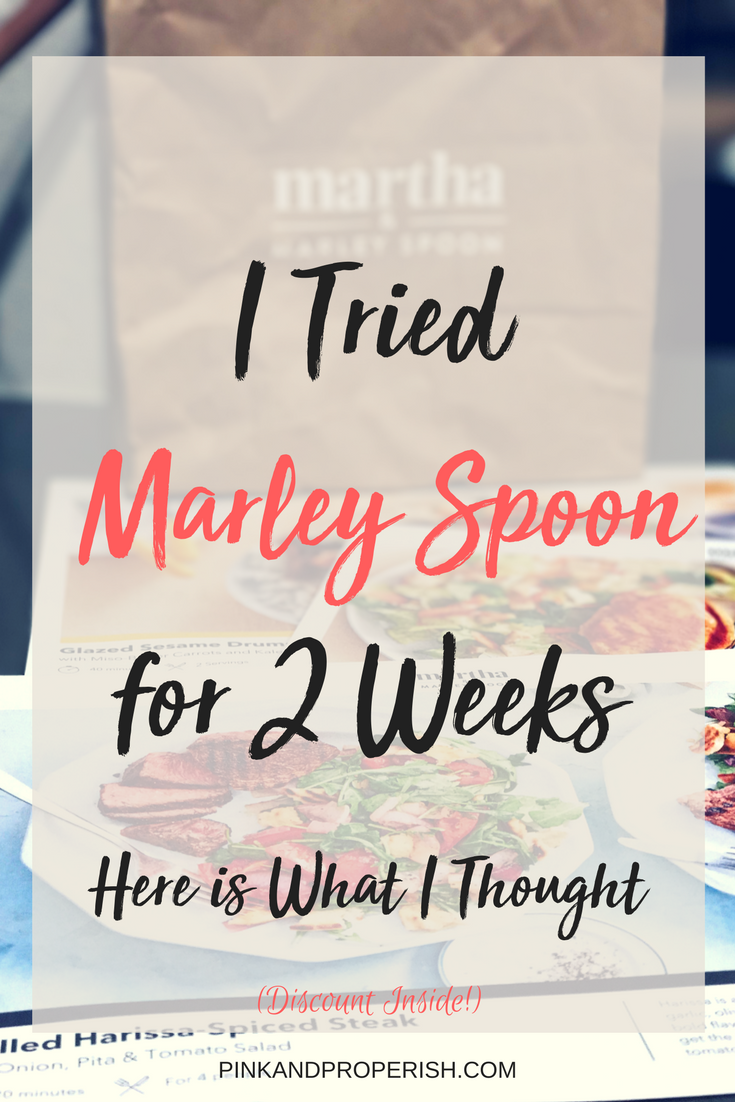 Have you tried Marley Spoon? What did you think?
This post may contains affiliate links, which means if you make a purchase by clicking on them, I will receive a commission, at no additional cost to you. That will ensure I continue to bring you valuable content. To read my entire disclosure agreement and privacy policy click here