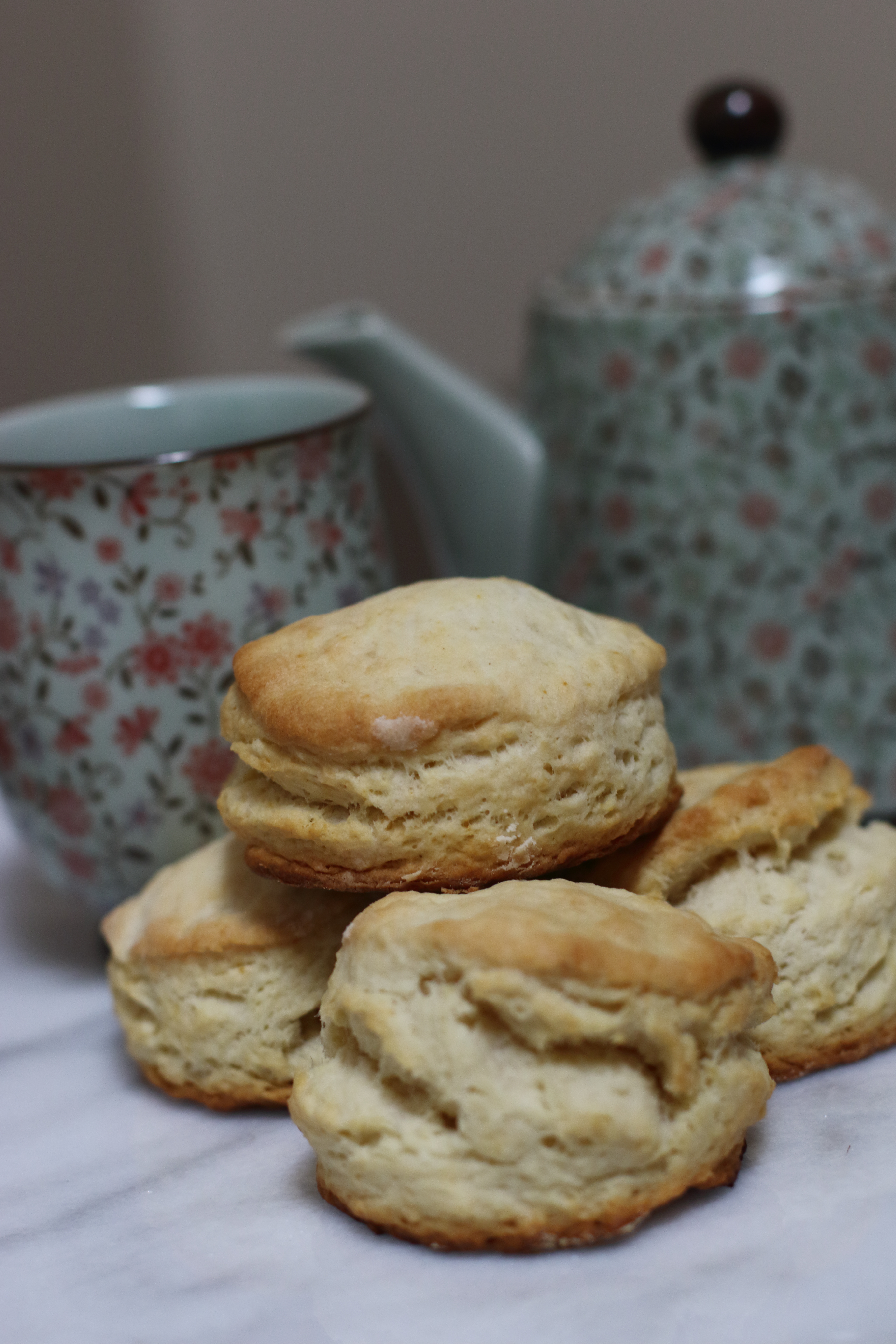 This past weekend was one of the first lazy weekends I've had in awhile. You know those days where you can just bum around your place and just don't feel like leaving? Totally me. I did however, feel like making something.
I had recently bought a jar of raspberry honey and decided it was time to put it to use. What better way than good old fashion biscuits and honey!
I'm trying to make my way through different Pinterest recipes I've pinned over the years. I used this one from Williams Sonoma that was simple, yet delicious. The key is to keep the ingredients as cold as possible. Cut the butter into small cubes and combine into the dry ingredients using a pastry cutter or two knives. Pour in the milk and mix until ingredients are combined.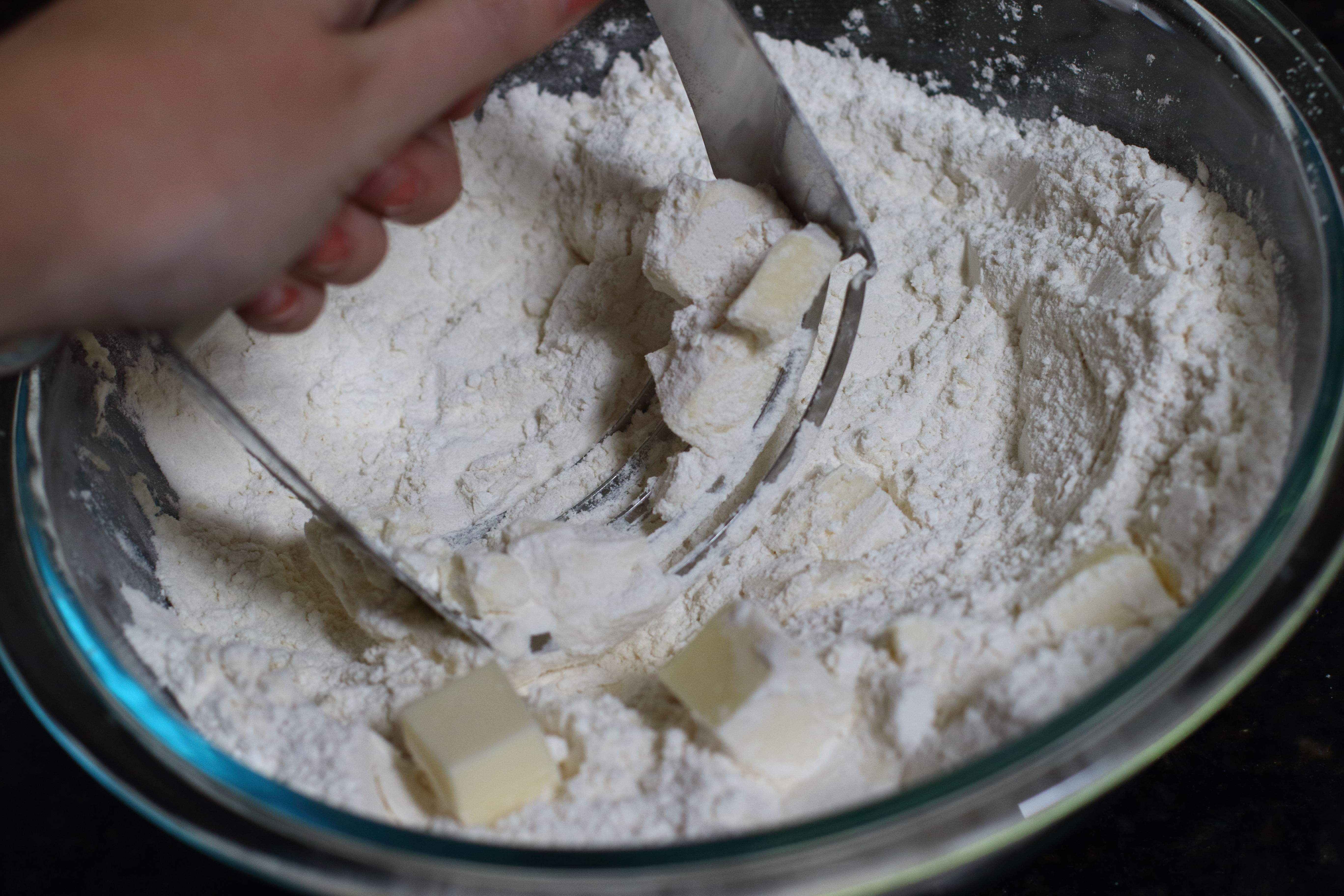 Place the mixture on a lightly floured surface and knead until smooth. I used a marble slab that I put in the refrigerator before hand to help keep the dough cool. Flatten the dough and use a biscuit cutter or a round cookie cutter and place on a baking sheet.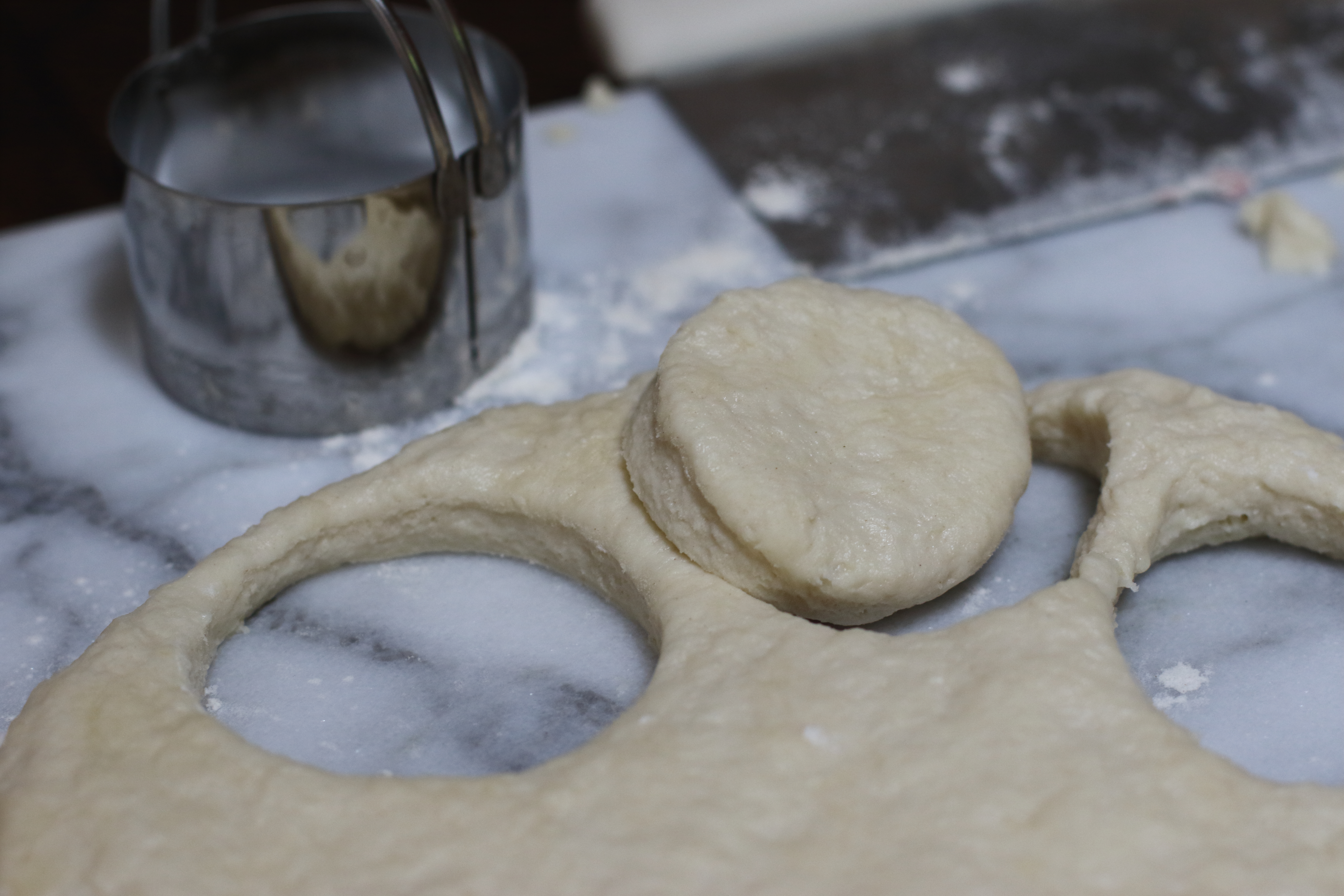 Cook for about 15 minutes at 425.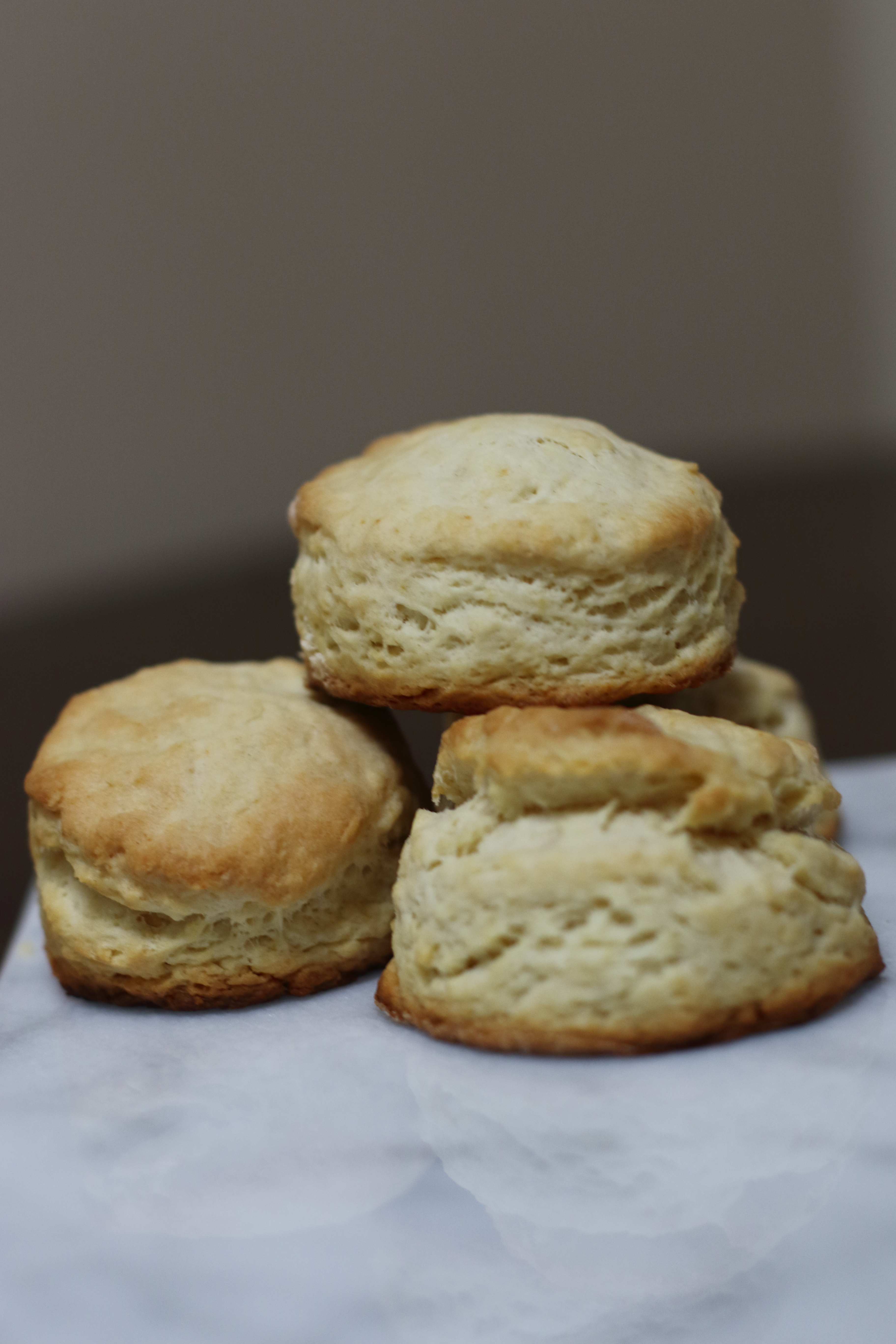 These are southern comfort biscuits are seriously easy to make guys. and SO delicious! Pair with your favorite honey or jam and enjoy for breakfast or an afternoon snack with tea!
Southern Comfort Biscuits
2016-03-02 15:51:36
Ingredients
1 1/2 cups unbleached all-purpose flour
1 1/2 cups cake flour, plus more as needed
4 tsp. baking powder
1 Tbs. sugar
1 1/4 tsp. salt
1/4 tsp. baking soda
1/2 cup plus 2 Tbs. unsalted butter, cut into chunks
1 cup milk
Instructions
Heat the oven to 425.
Combine dry ingredients in a bowl. Mix in cubes of cold butter into flour mixture with a pastry cutter.
Add milk and stir until rough ball forms.
Turn out dough onto lightly floured surface.
Knead dough until smooth.
Roll out and cut into circle with a biscuit cutter or cookie cutter.
Bake for about 15 minutes on a lined cookie sheet.
Adapted from Williams Sonoma
Pink & Proper-ish https://pinkandproperish.com/
This post may contains affiliate links, which means if you make a purchase by clicking on them, I will receive a commission, at no additional cost to you. That will ensure I continue to bring you valuable content. To read my entire disclosure agreement and privacy policy click here