On a recent trip to Portland a friend and I were determined to try some local beers and wine. What we stumbled across on accident was Distillery Row. What we discovered next made visiting a done deal. The Portland Distillery Passport.
This passport costs $20 which gets you a tasting at 12 different distilleries. How crazy is that?!
Each distillery is known for making different types of alcohol, but they had one thing in common. Every one was SO friendly! We planned to just pop in and out of each one, but ended up having to cut our list in half because we spent over an hour at each location just chatting with the people who worked there and learning about everyone's different processes. Here's a list of the ones we tried: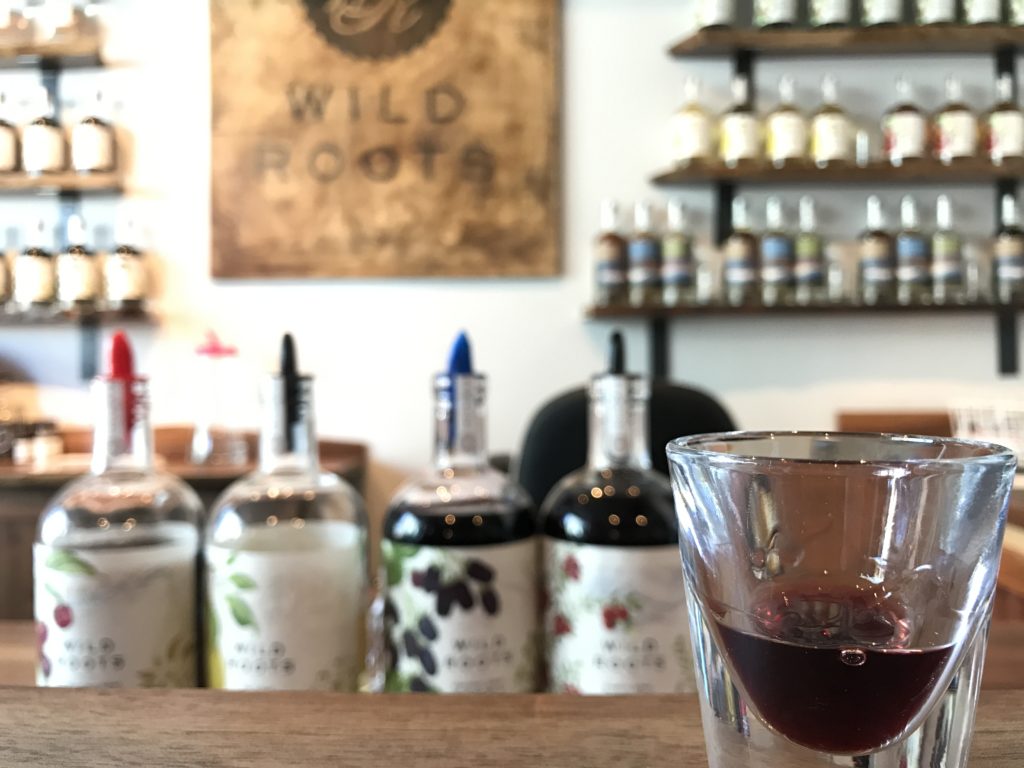 Wild Roots happened to be the first stop on our tour and was by far my favorite. The room was very small; just a bar with a few stools, but the decor was beautiful. Wild Roots is known for their flavored vodkas. We were able to try their original, pear, marionberry, cherry and cranberry. I think the pear was my favorite, but they were all fantastic. I really wished I had checked a bag so I could bring a bottle home, but they had a few mini bottles which made me happy!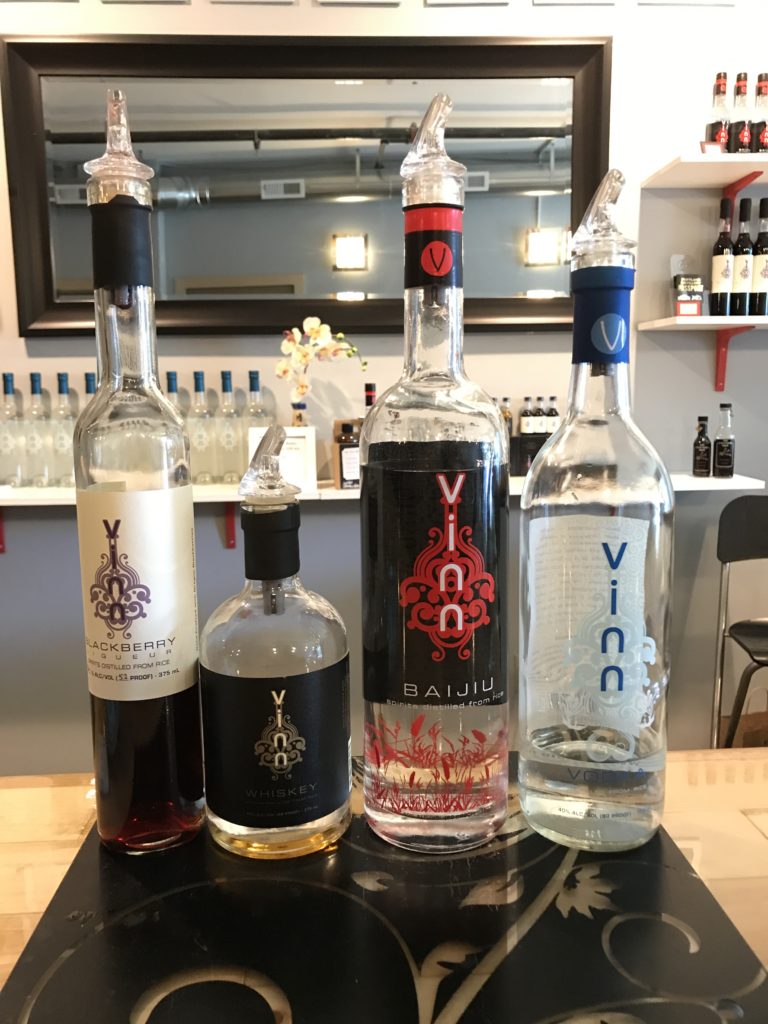 Vinn was super cool because all of their alcohol is rice based which gave the spirits a really unique flavor. Here we tasted Baijiu, Blackberry Liqueur, Vodka and Whisky. Their room was much bigger and offered some seating away from the bar. I was not a huge fan of the baijiu personally, but I was really excited to try out a type of spirit I probably would have never chosen myself.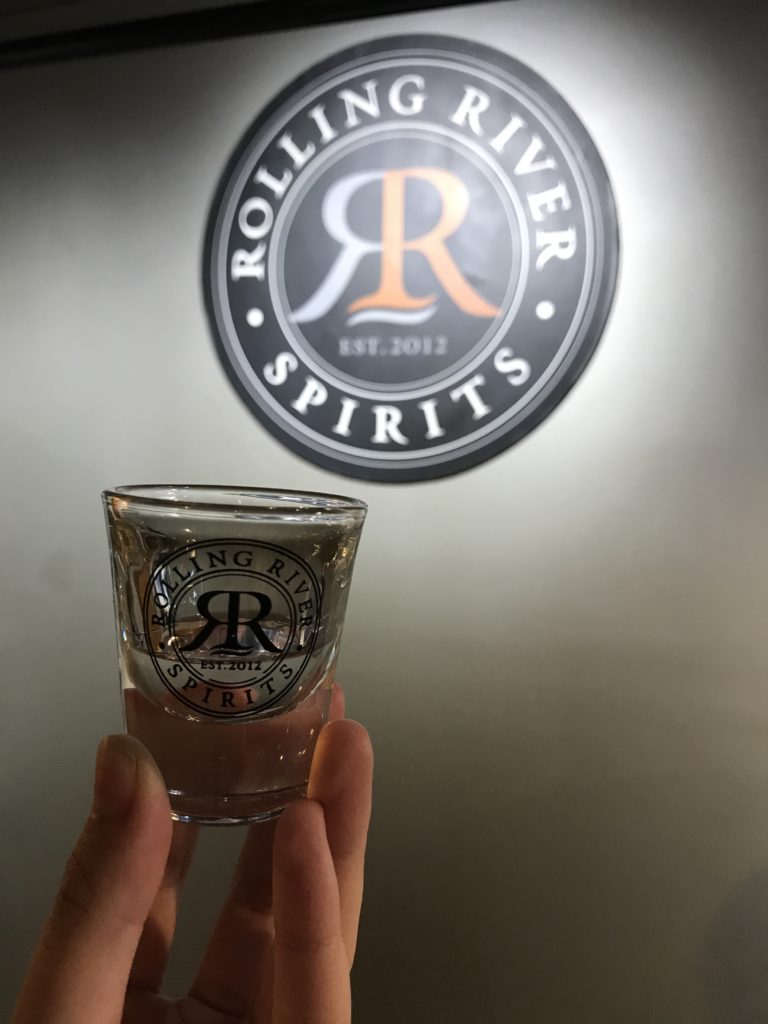 Ohhh Rolling River. You introduced me to a type of alcohol that I had never heard of before. Aquavit. The quality of the spirits at Rolling River were excellent, but let me just tell you. I am NOT a fan of Aquavit. This clear Scandinavian liqueur is infused with different spices such as caraway, dill and fennel. Again, I was thrilled at the opportunity to try a new type of spirit and Rolling River made it a great experience, but I now know that I would never choose aquavit on my own. They did have a pepper infused vodka that was great!! Not too spicy, but you could definitely taste the heat.
I feel a little bad for our experience at New Deal. We had heard amazing things about this place from some people we had met in the previous tastings, but since this place is located just across the street from Rolling River, our stomachs were still feeling a little off from the Aquavit so we just tried one of their cocktails instead of doing a tasting and left. This room was HUGE though. Definitely the best place for large parties out of all the places we went to.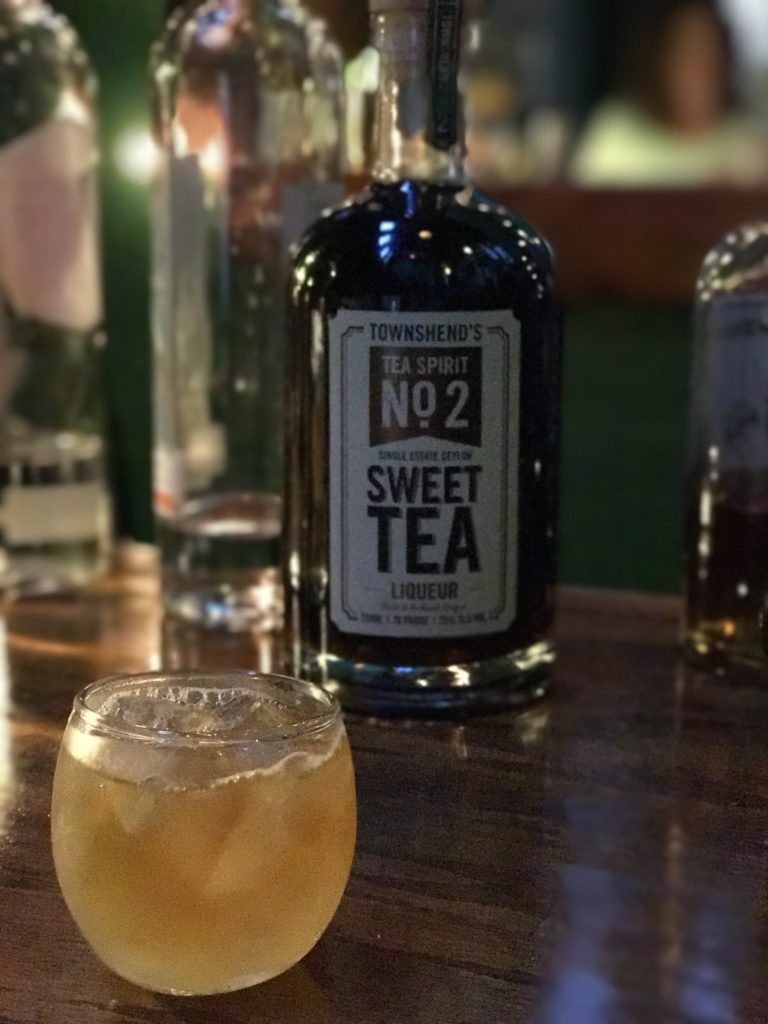 Thomas & Sons was #2 on my list. Located in a very small room that very dim and hot, was the most delicious sweet tea liqueur I've had. This location had a bunch of different types of spirits to choose from, but i stuck with the teas because they were so delicious. This was our last stop on our tour, but if the room had been a bit cooler, we probably would have stayed even longer.
Overall our distillery hopping experience was a success. All of the spirits were excellent and we had a blast getting to know the people who worked/owned the shops and the people we met along the way. The best part is that they are all clumped pretty close together which made it easy to walk or hop in a quick uber!
Get the passport here. Next time you're in town, make sure to visit Portland's Distillery Row!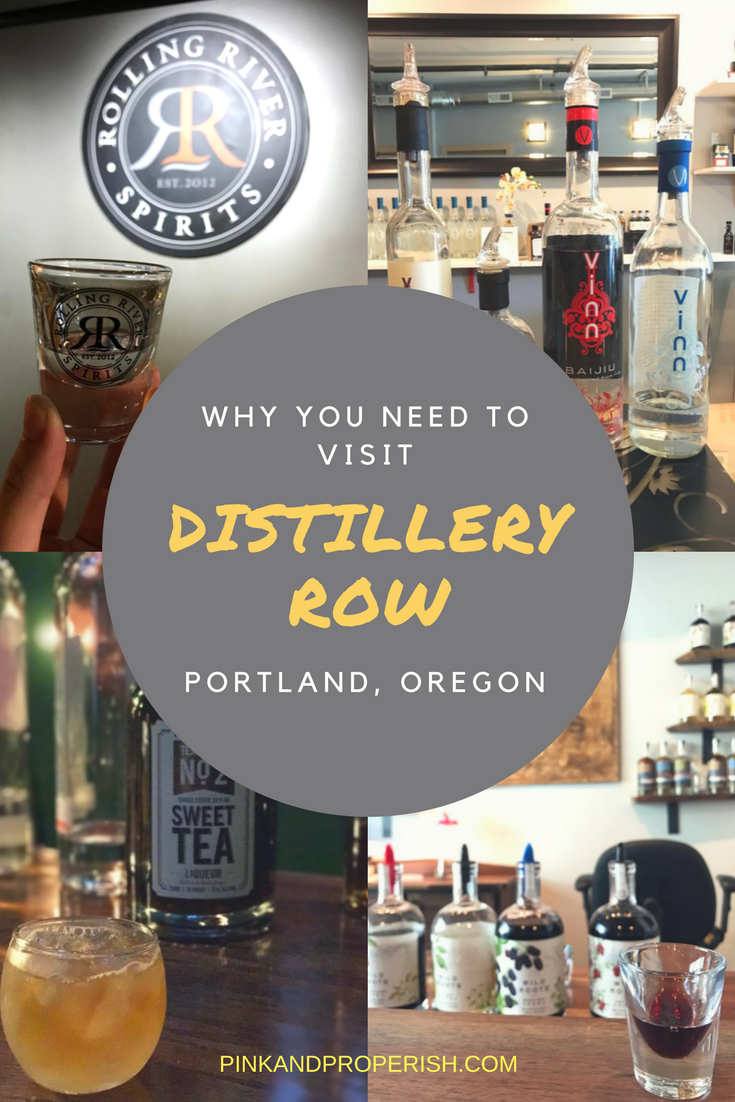 This post may contains affiliate links, which means if you make a purchase by clicking on them, I will receive a commission, at no additional cost to you. That will ensure I continue to bring you valuable content. To read my entire disclosure agreement and privacy policy click here