Have you all heard Kesha's new song "Praying?" Are you as obsessed with it as I am??
If you haven't seen the music video, it takes place in this really bizarre colorful place.
If you're wondering where in the world it's located, there is a place in the middle of the desert in Southern California called Salvation Mountain.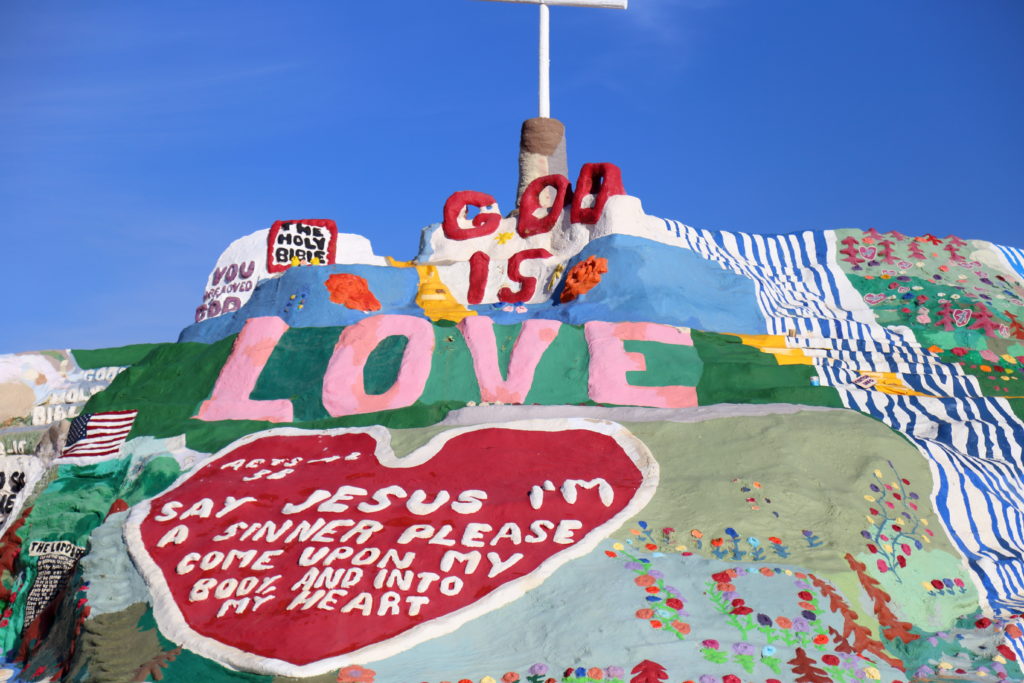 My friends and I have wanted to visit Salvation Mountain for a long time because its so COOL and only a few hours from Los Angeles!
Basically, if you hit Palm Springs and just keeeeeeep going until you feel like you are lost in the middle of no where you will be in the right place!
Salvation Mountain is actually a huge art piece made about 30 years ago by a man named Leonard Knight.
The mountain has become a really popular place for SoCal people to go for photo shoots because it's so unique.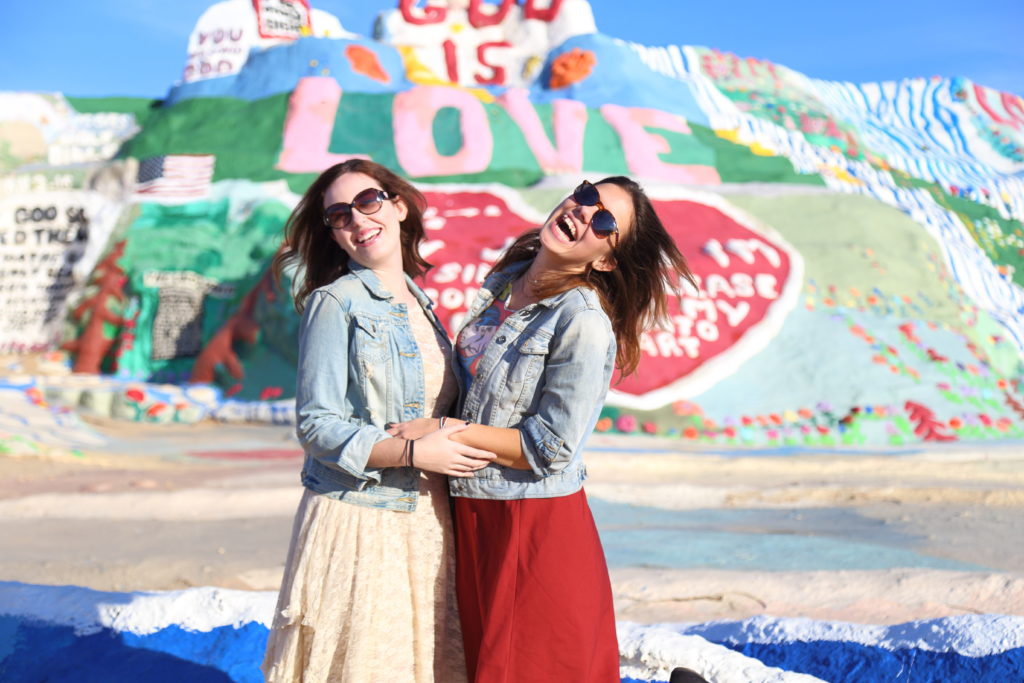 Yes, we were some of those people doing photo shoots.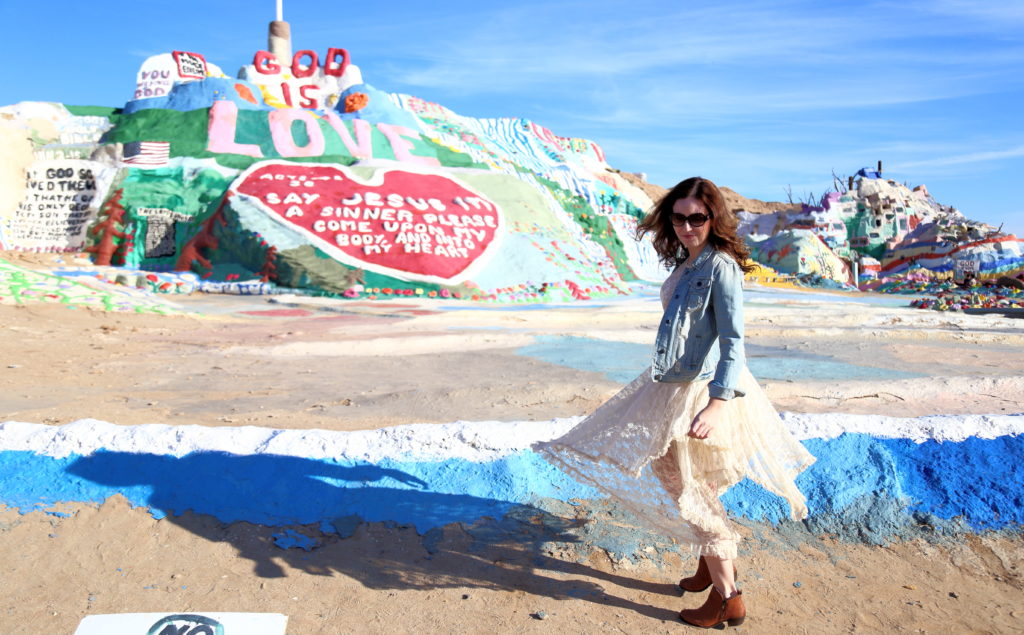 But, if you are lucky enough to meet some of the locals, you can get a lot more out of your trip. We met a man while we were there whose entire job was to keep the paint fresh on the mountain.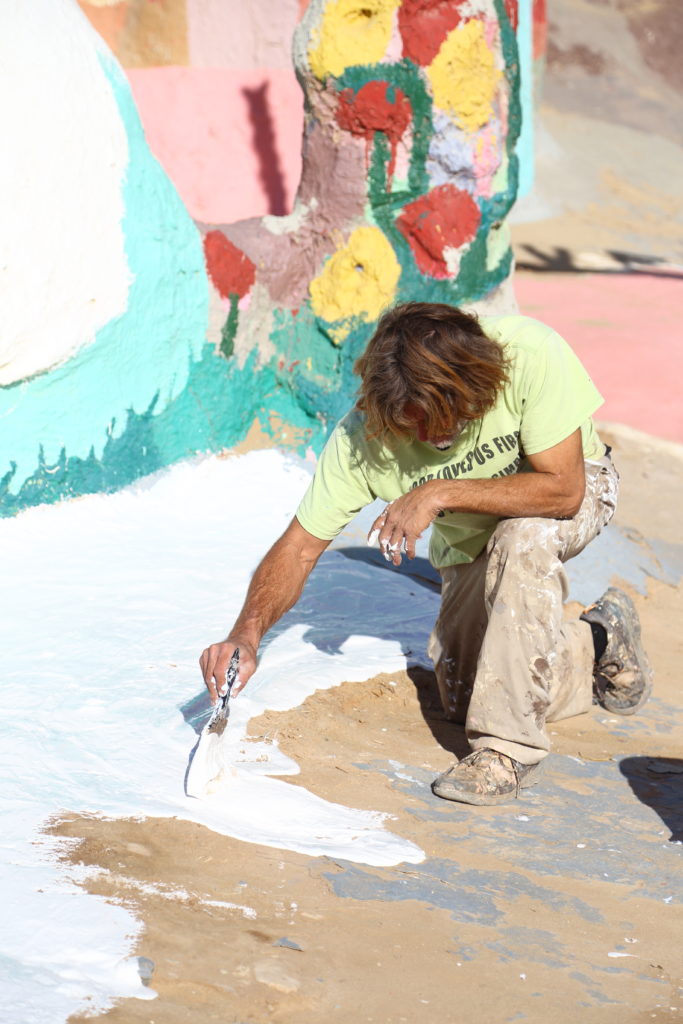 This place is just so impressive. To see not only how much beauty can come from nothing, but to see the people who care for it and keep it preserved for others to enjoy.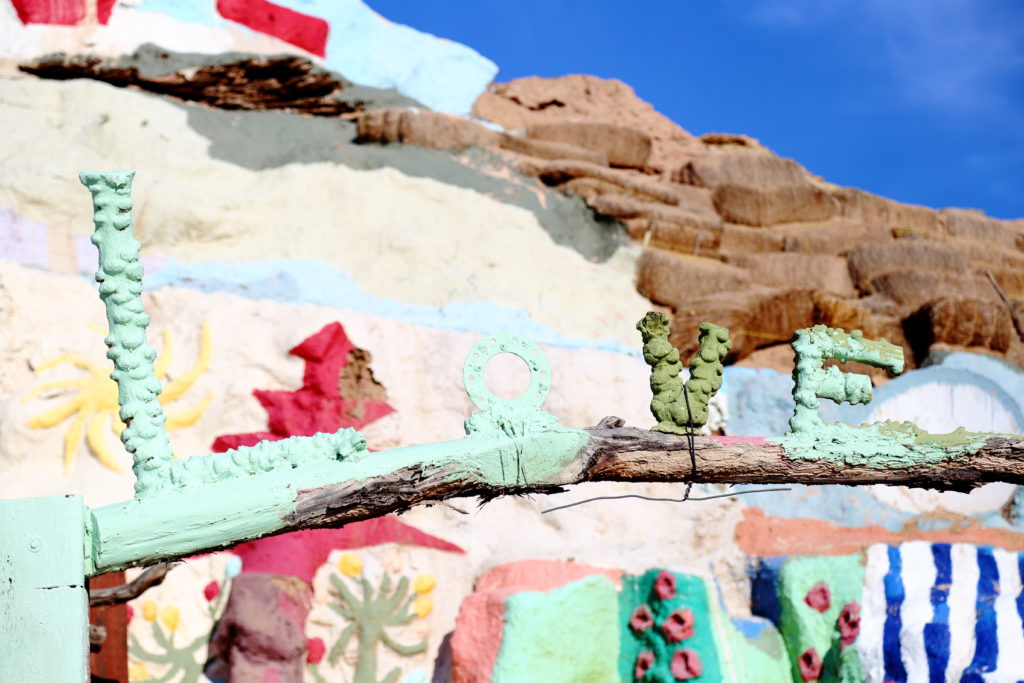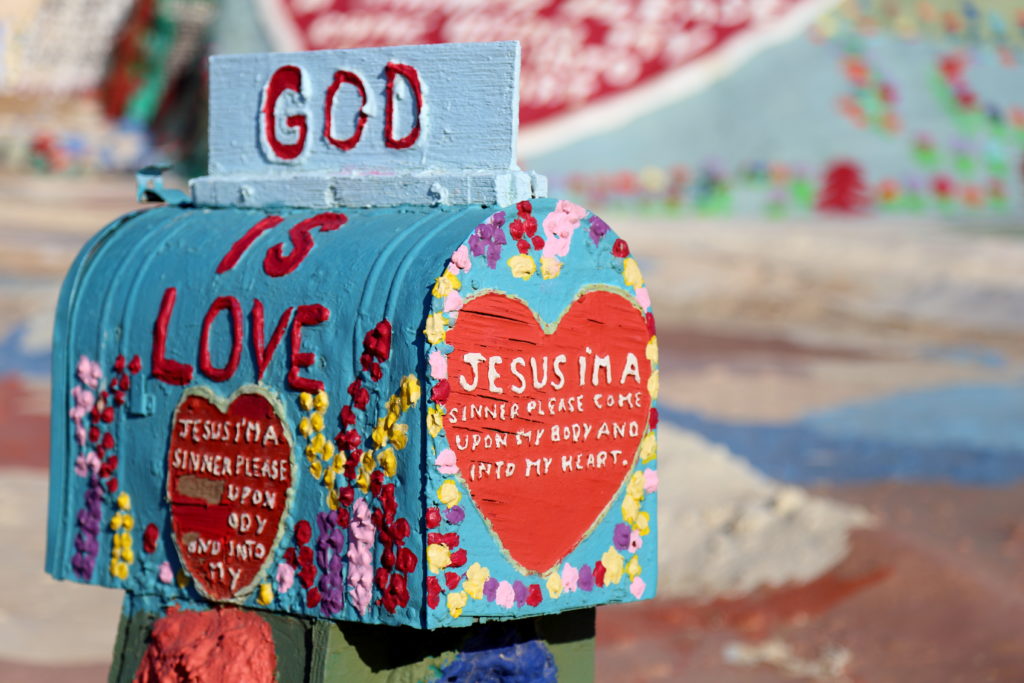 Check out their website and start planning your visit to Salvation Mountain! I promise you it's worth it.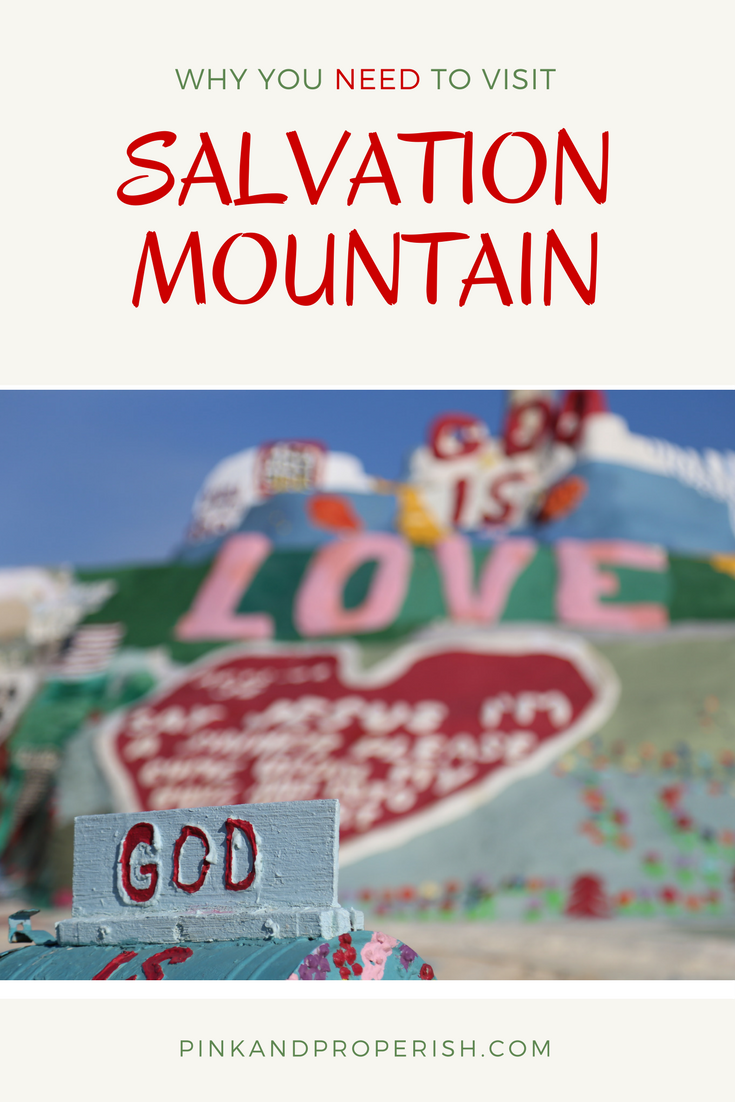 This post may contains affiliate links, which means if you make a purchase by clicking on them, I will receive a commission, at no additional cost to you. That will ensure I continue to bring you valuable content. To read my entire disclosure agreement and privacy policy click here