Do you ever have those day where you are over it? You aren't where you want to be and it looks like you may never get there?
Maybe you are just starting out and your goal is miles and miles away. Maybe, your goal is just within reach, but something is in your way.
Something interesting I've noticed being out of college for just about three years now, is that there are two groups of people from my class. There are those that are back and home or struggling to find a job in the field that they majored in, and then there are those that are exactly where they want to be. They've gotten the job they wanted, they are living in the city they dreamed of being in, everything is on the right track for them to rise through the ranks into their dream job.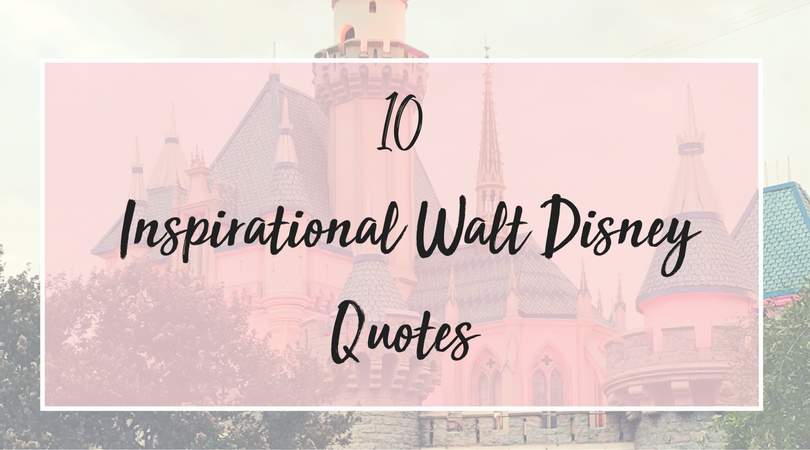 I was one of those people.
I was so, so lucky to get the job I wanted almost immediately after school. A job as an assistant at a TV studio. My dream job! This is almost unheard of in Hollywood, but I worked really hard in school and managed to get a job at the place where I interned for 2 years.
Everything was exactly what I wanted it to be. My bosses were great, I had super nice coworkers and I was involved with TV that I loved to watch. I was even promoted to work for a higher level executive after only 9 months of being there. At this rate, I was looking at being one of the youngest junior executives there! How did I manage to get so lucky??
And then, the company decided to merge and downsize. My boss left, other were let go, and me, having no one to assist was let go as well.
My world turned upside down. Everything was going SO perfect? What was I going to do now? I had spent all of my short career here so far and now I had to start all over? I was terrified. Did I even want to continue in this field? Maybe I should just do something else all together. No, that's silly. I'll just work really hard and hopefully things will work out better at my next job.
I've had a few jobs since that event took place. And while I still miss my old "home," I'm actually extremely grateful that I moved around a lot. I've gotten to see what it's like to work for different types of bosses, meet tons of new people, and see what the company culture is like at several different places!
But what about those of you who are still struggling? I know it's hard, but keep persisting! Make a list of things that you are happy about in your life and a list of things you want to change or achieve. Now, start with the easiest one and make a plan of action how you are going to get there.
As I was reflecting on this time of my life, many Walt Disney quotes came into my head. A man who started with one little idea is probably one of the most known and recognized names in the world! For those of you that need a little bit of inspiration, here is a list of 10 of my favorite Walt Disney quotes: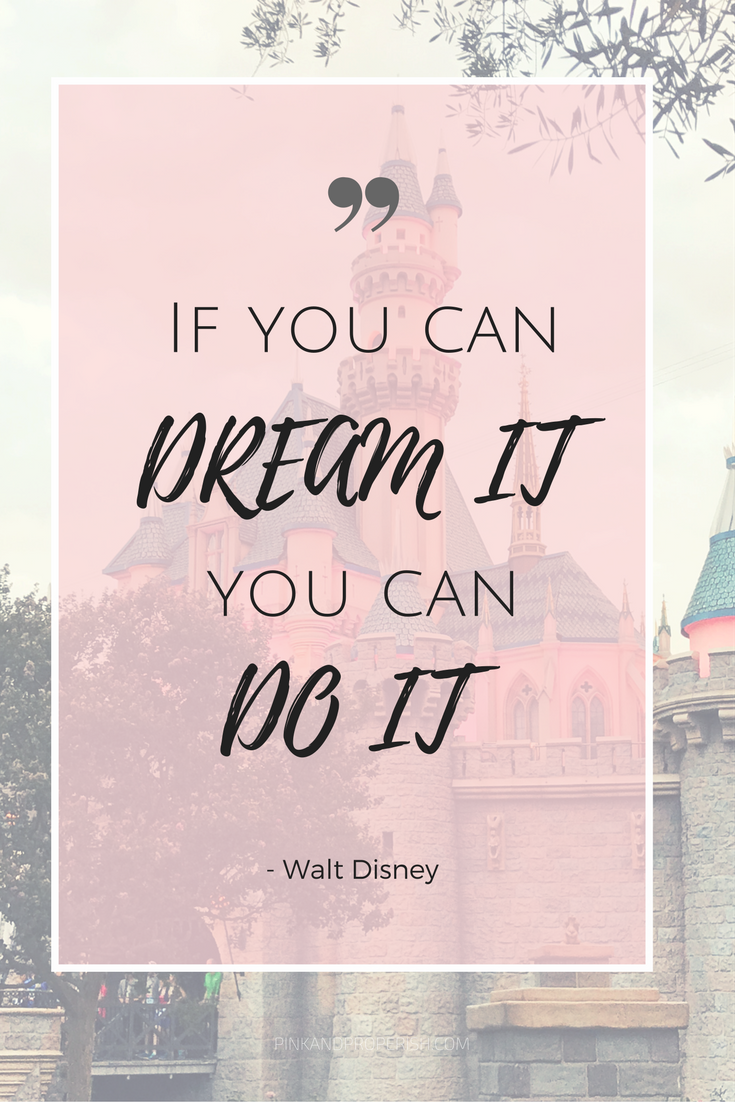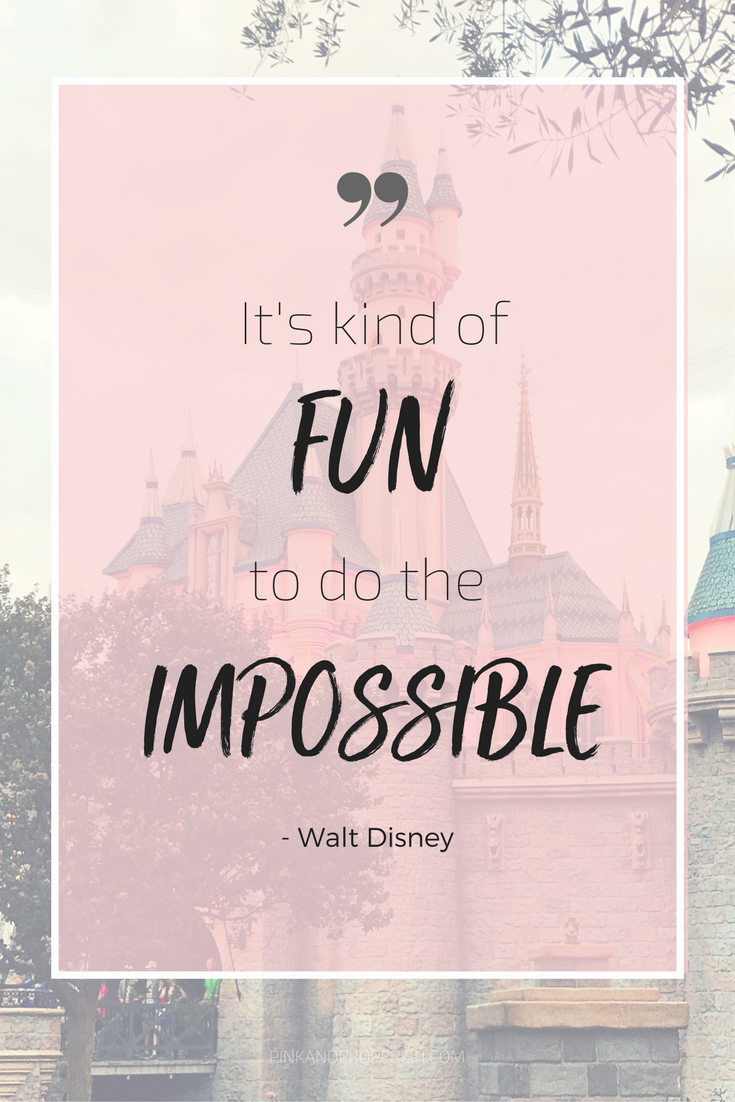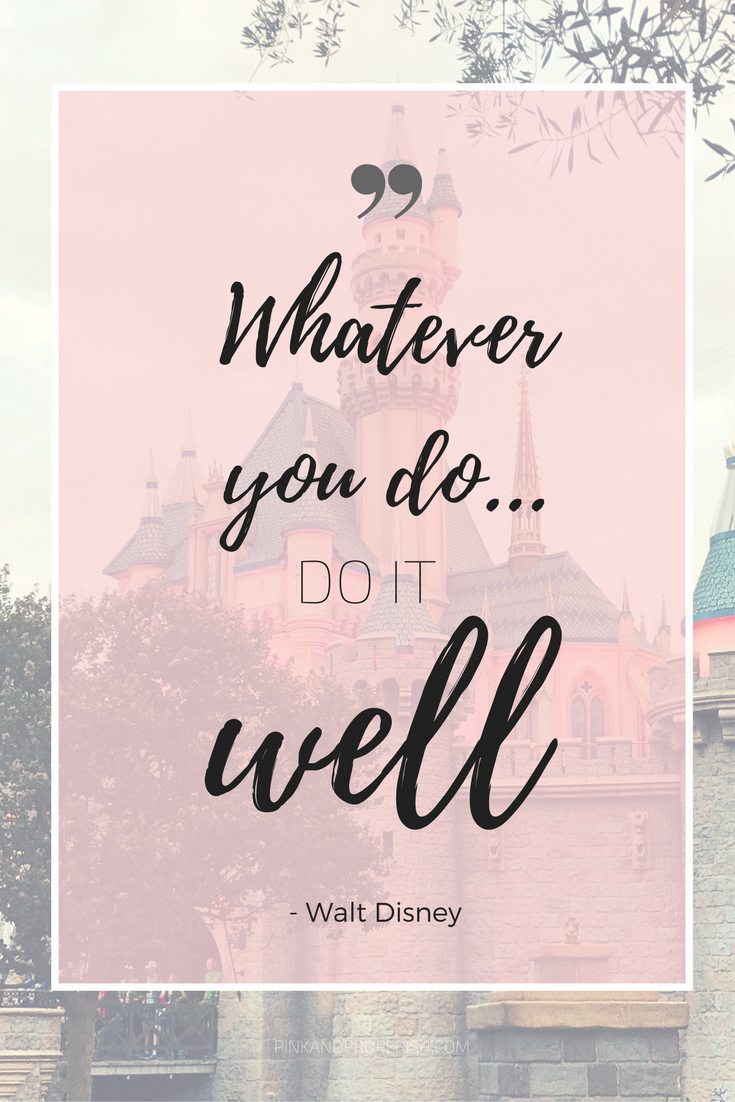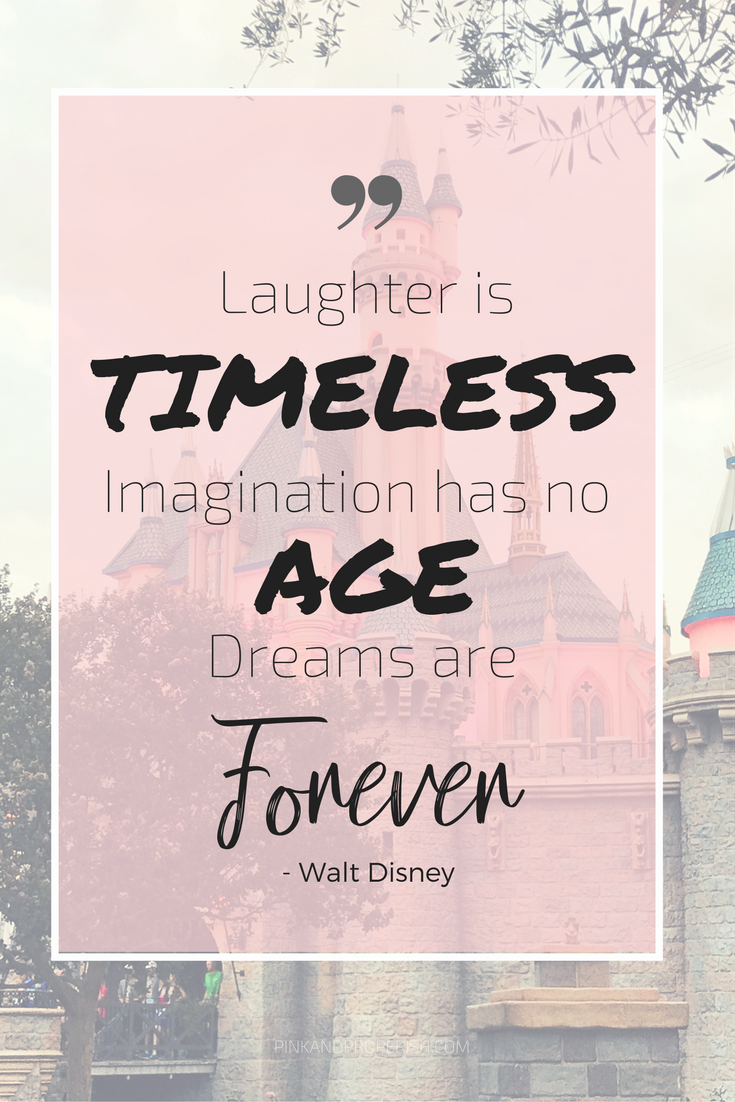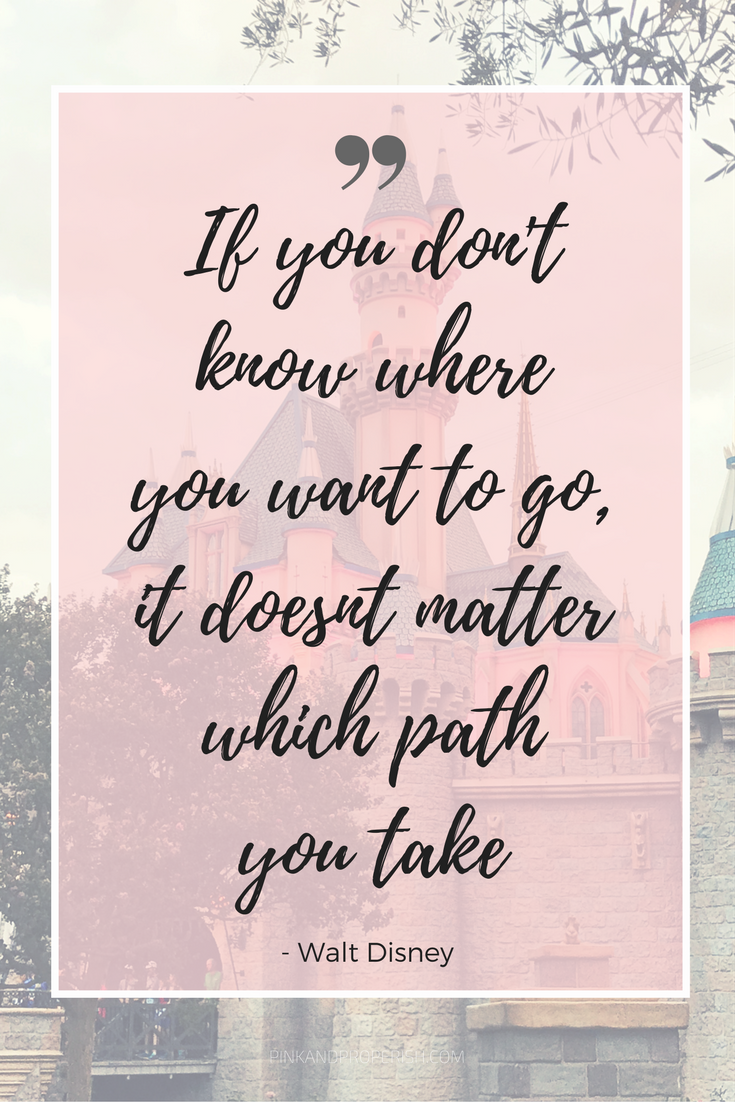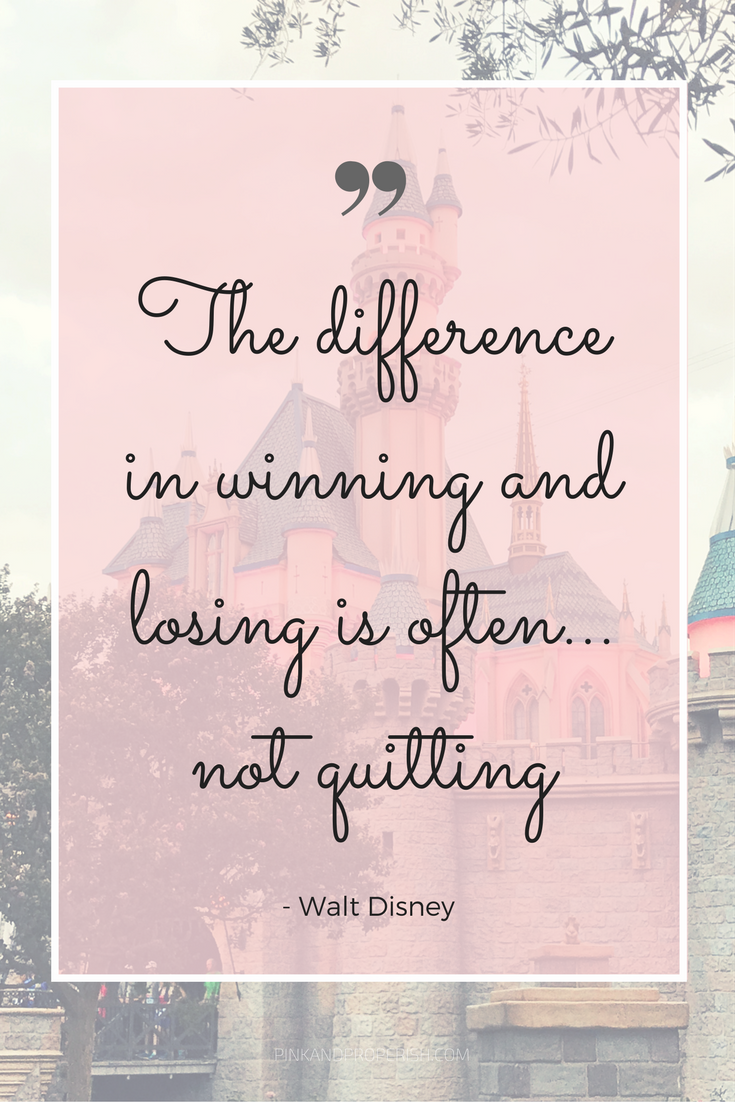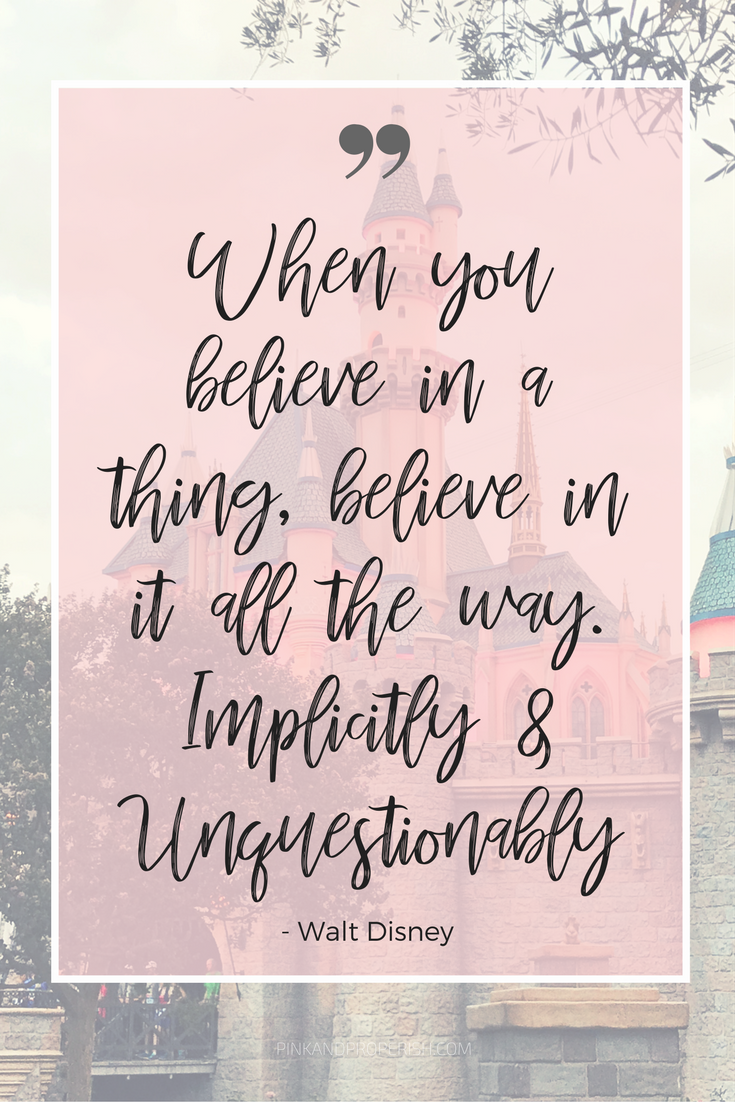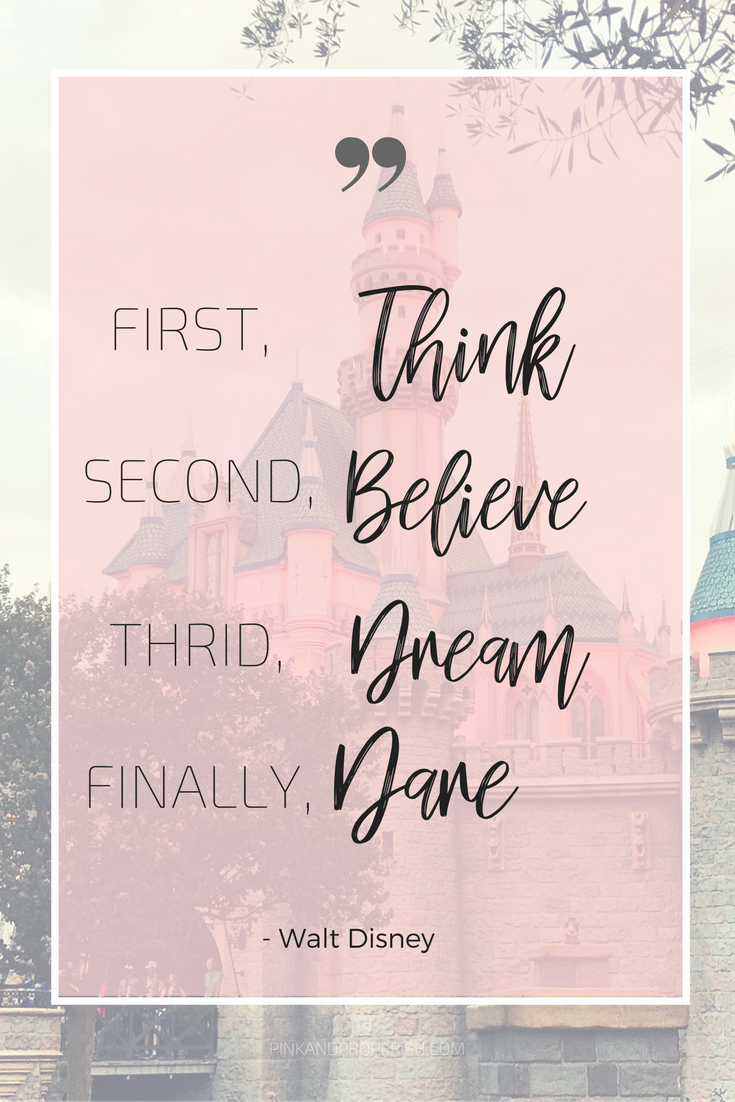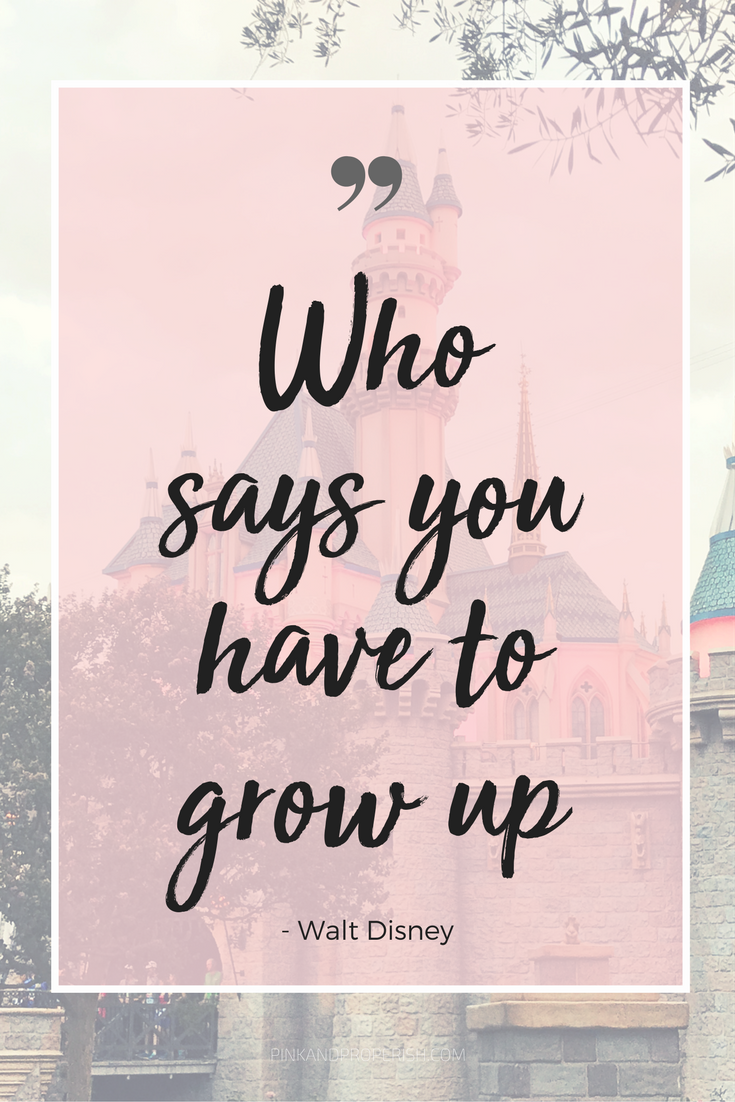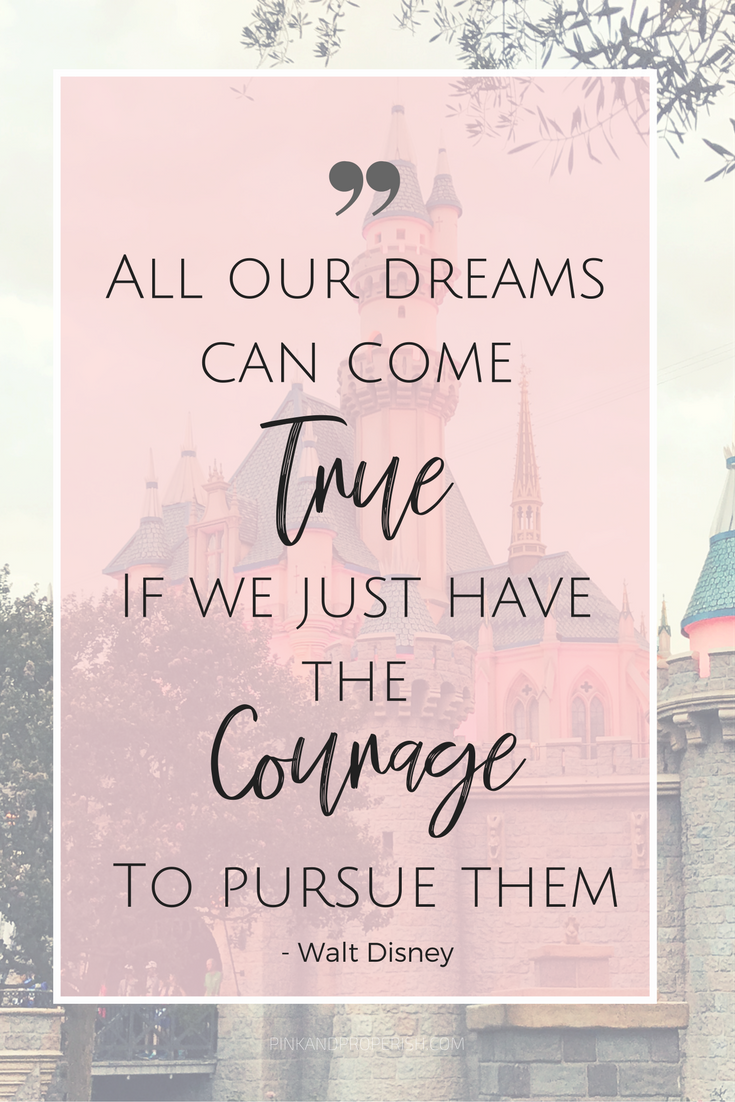 Whatever you are working towards, keep at it. Remember,"The difference between winning and losing is often…not quitting."
This post may contains affiliate links, which means if you make a purchase by clicking on them, I will receive a commission, at no additional cost to you. That will ensure I continue to bring you valuable content. To read my entire disclosure agreement and privacy policy click here