The day is here Harry Potter fans! The Wizarding World of Harry Potter is officially open at Universal Studios and let me tell you all, you are in for a treat. Now I've never been to the Orlando Harry Potter world, but if you have, just know that this one is supposedly much smaller, but still AWESOME.
When you walk through the gates, you are transported into the land of Hogsmead.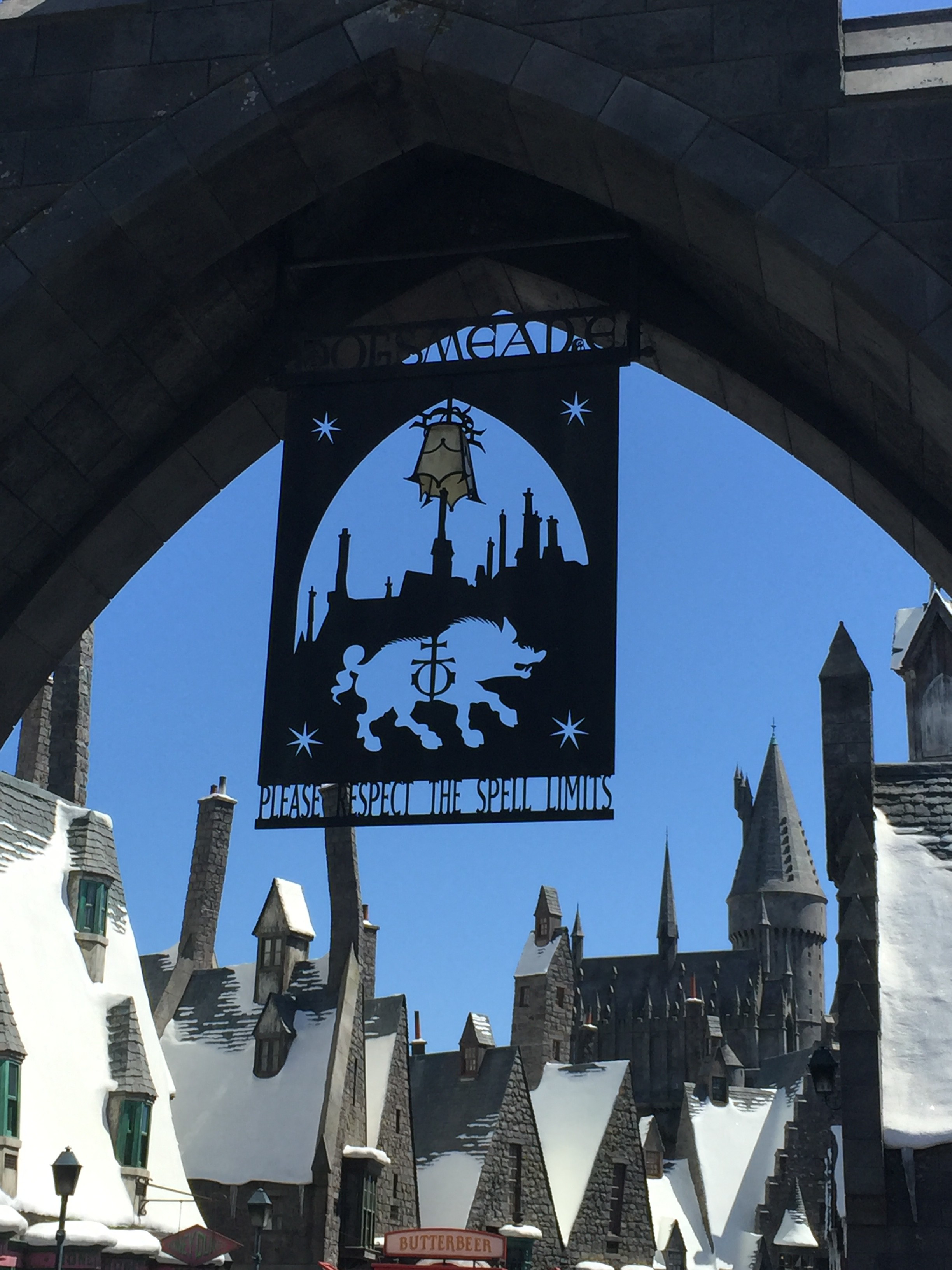 Immediately to your right you will see Hogwarts Express with it's conductor there ready to great you and take pictures.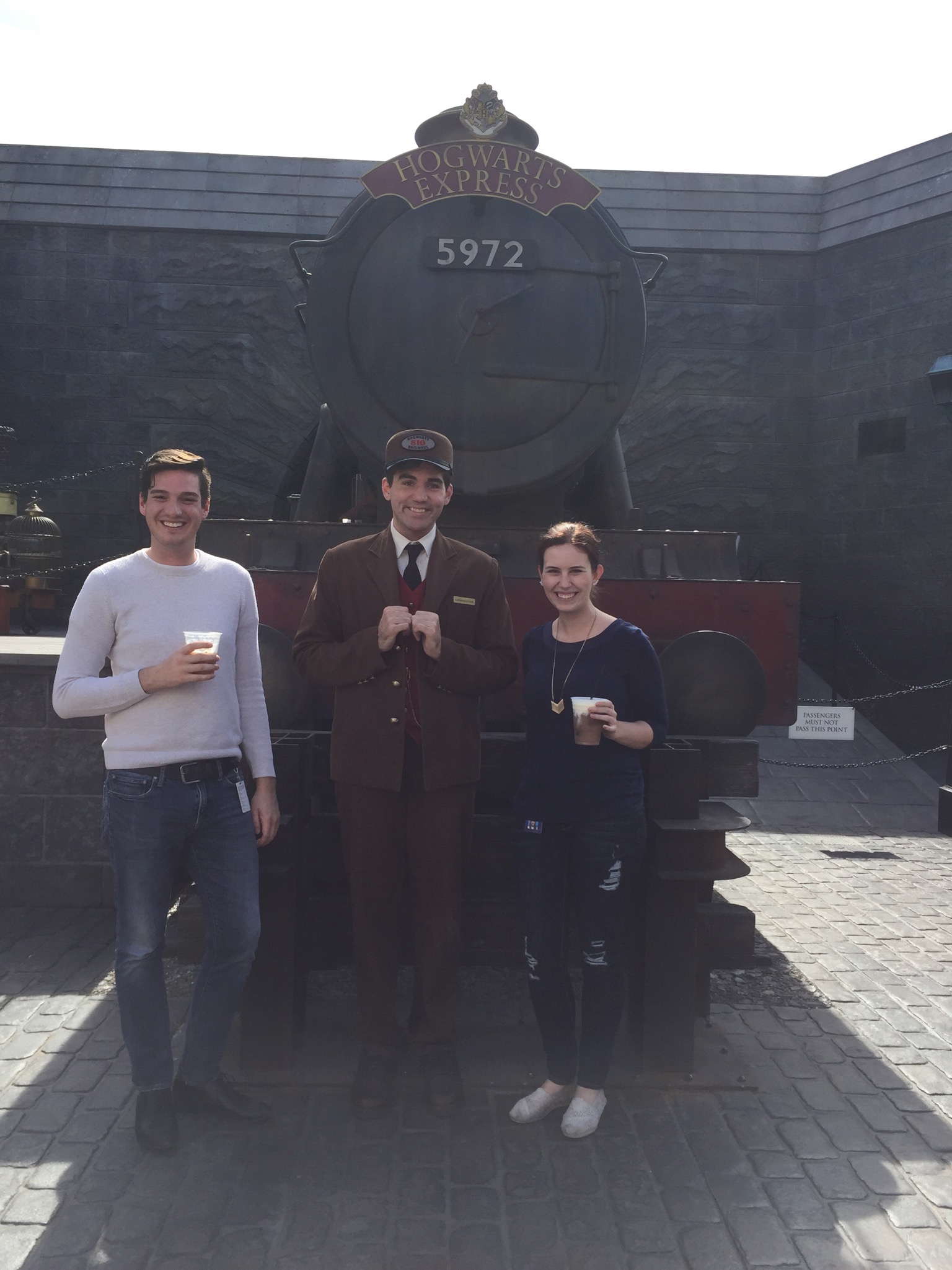 Snow capped buildings line the path on both sides as you weave your way past Honeydukes, which is stocked up with everything from chocolate frogs, Bertie Botts every flavor beans, and many other treats.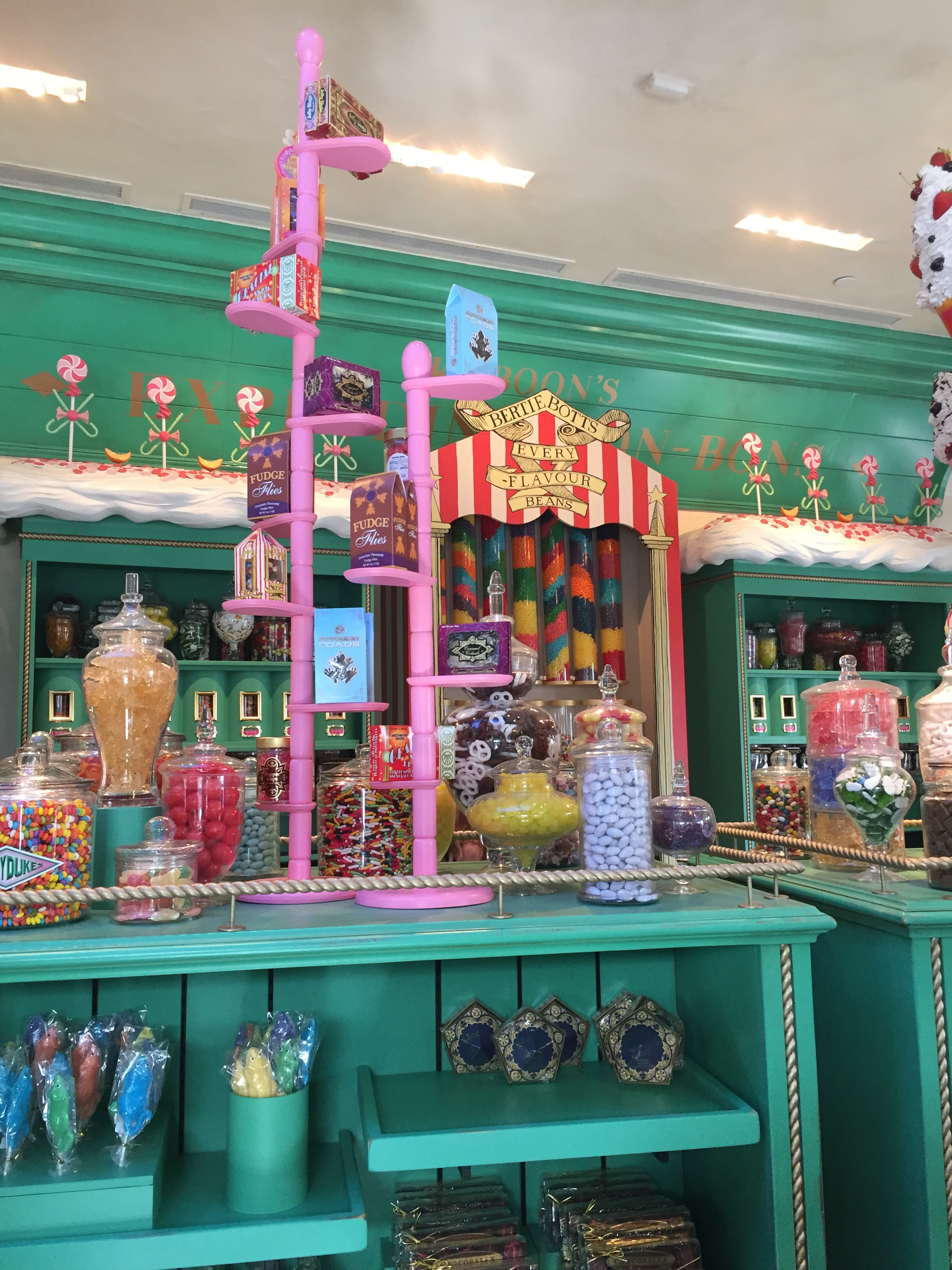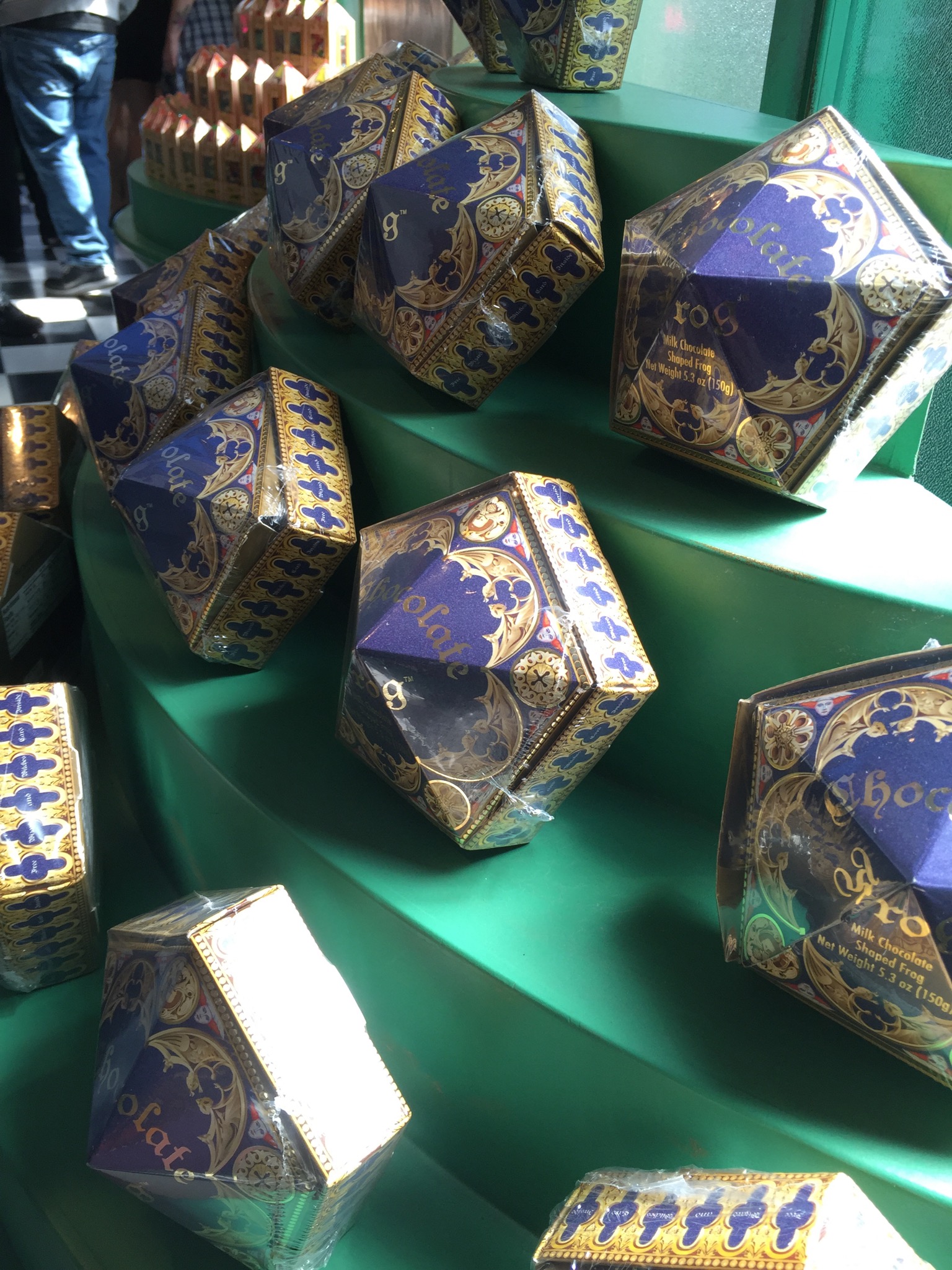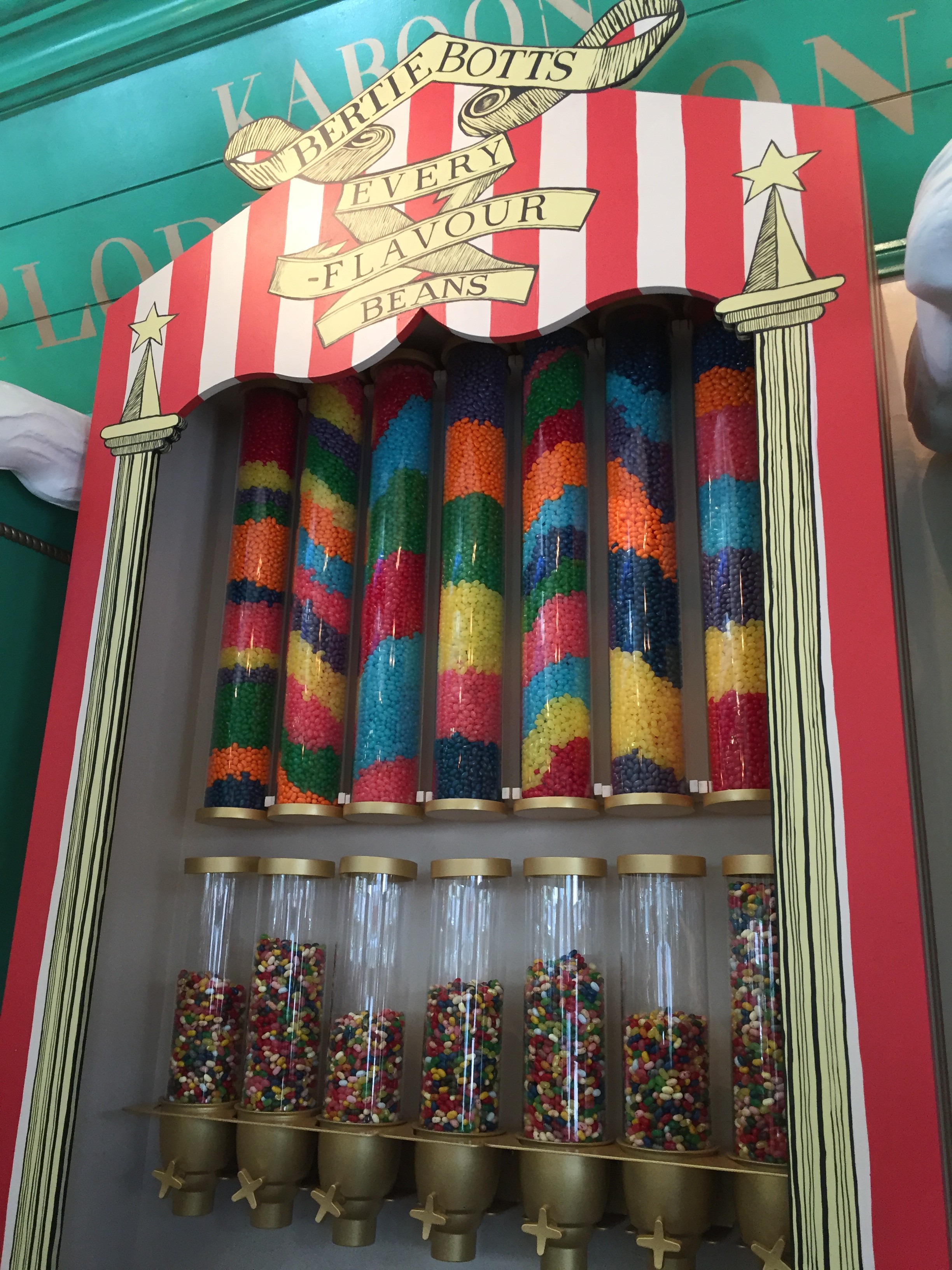 Just past the candy shop is the Three Broomsticks, the only restaurant inside Harry Potter World.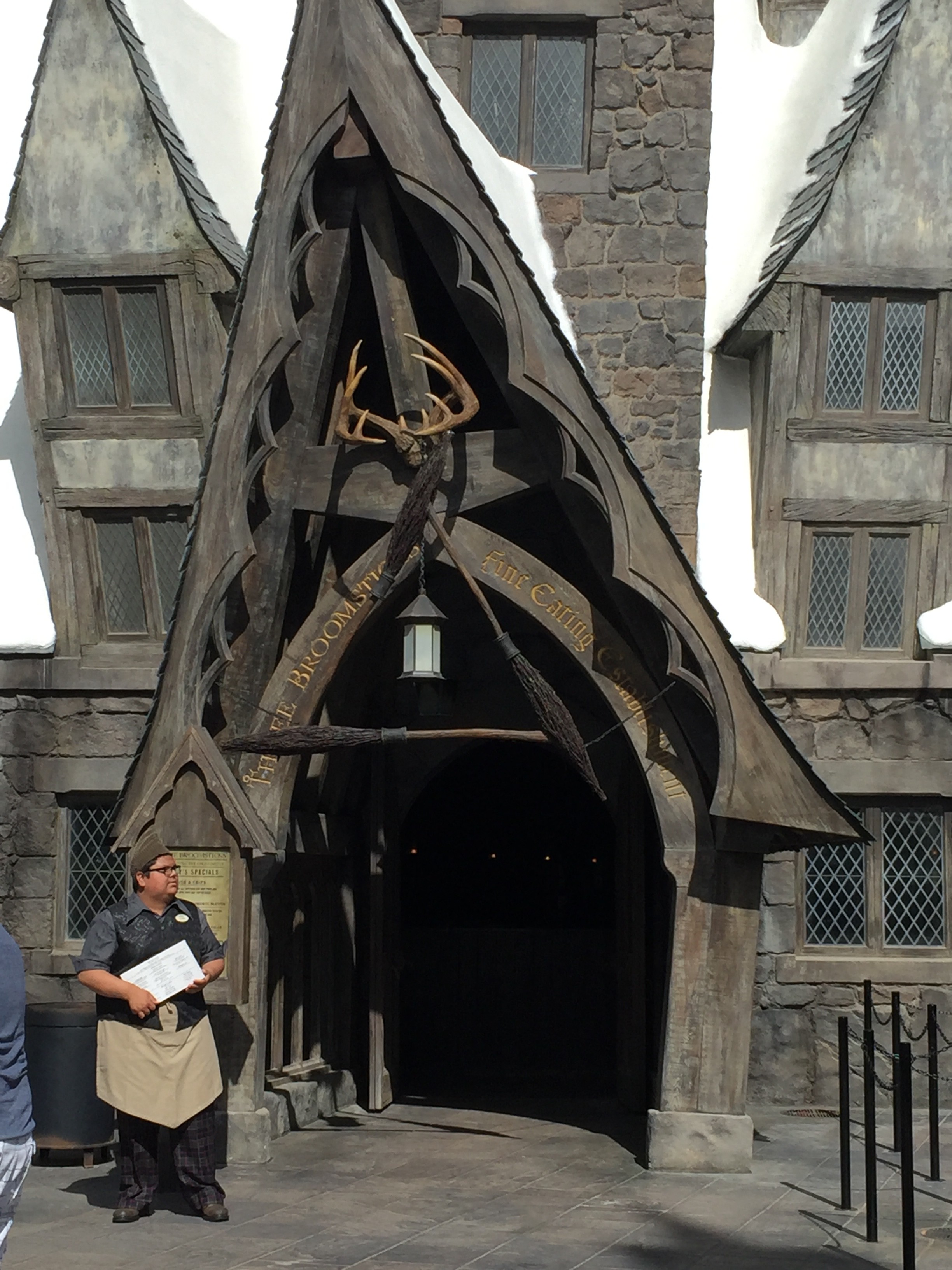 They serve classic English pub style food. I have had their fish and chips and shepherds pie, both of which were surprisingly good for the fact that it's theme park food.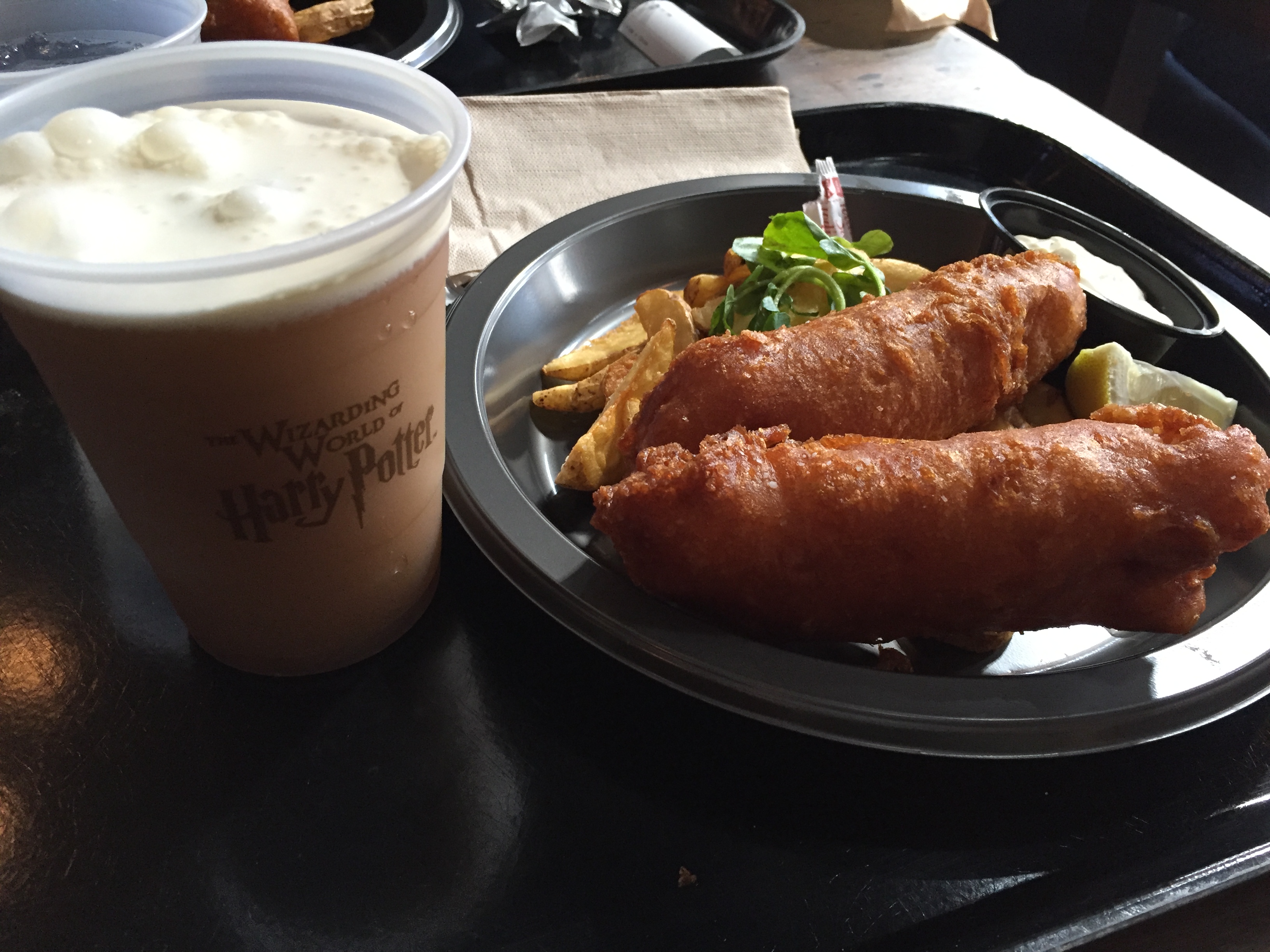 They also serve Butterbeer here! For those of you that have never had it, which was me until recently, Butterbeer is delicious, but SUPER sweet. It tastes like liquid butterscotch. You can get the classic Butterbeer or frozen which is my favorite. They do not currently sell an alcoholic version in the Hollywood location. Attached to the restaurant is the pub which does serve alcoholic beer.
Next stop: Olivanders!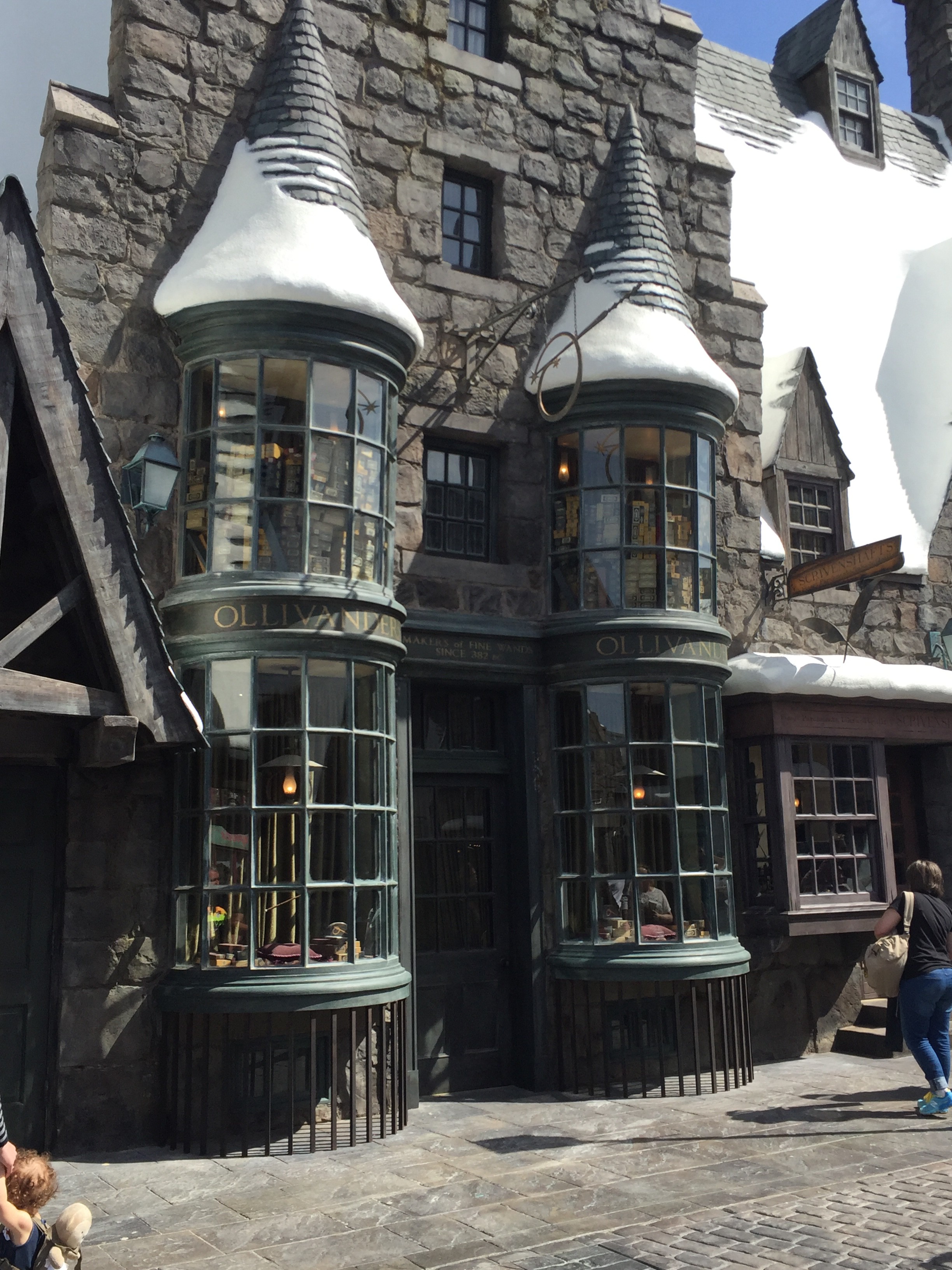 After waiting in a room filled with boxes of wands, you are taken into the main room with a group of about 30 people where one person is randomly chosen out of the crowd to test for their perfect wand. The show is about 5-10 minutes long and is fun to do once, but it was definitely my least favorite part of my experience. You exit into a shop where you can buy wands from your favorite characters and some not specific to any one person.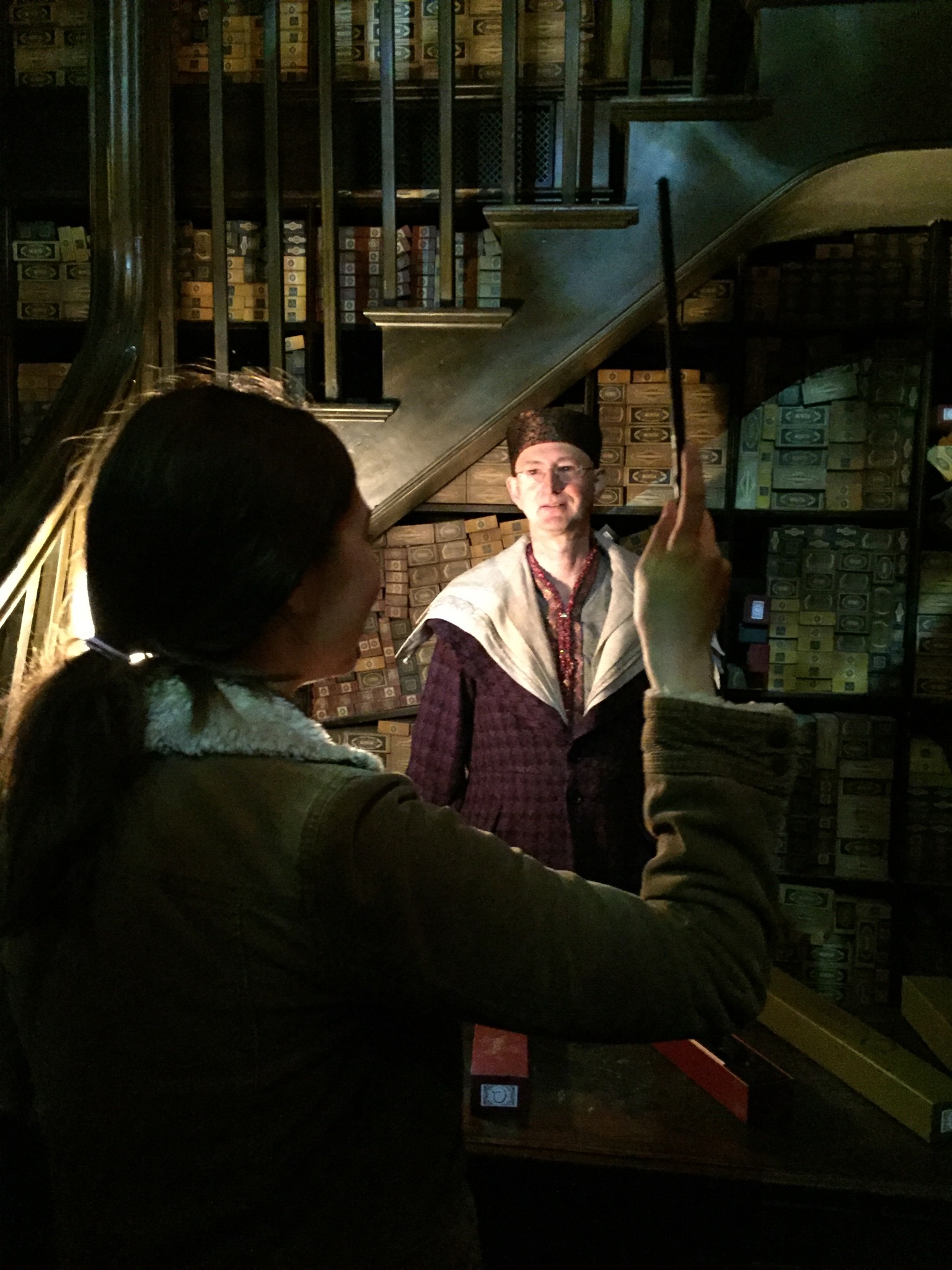 The rest of the street is covered with different shops where you can buy your own stuffed owl, a quill and your very own robe. Plus any other piece of merchandise you can imagine.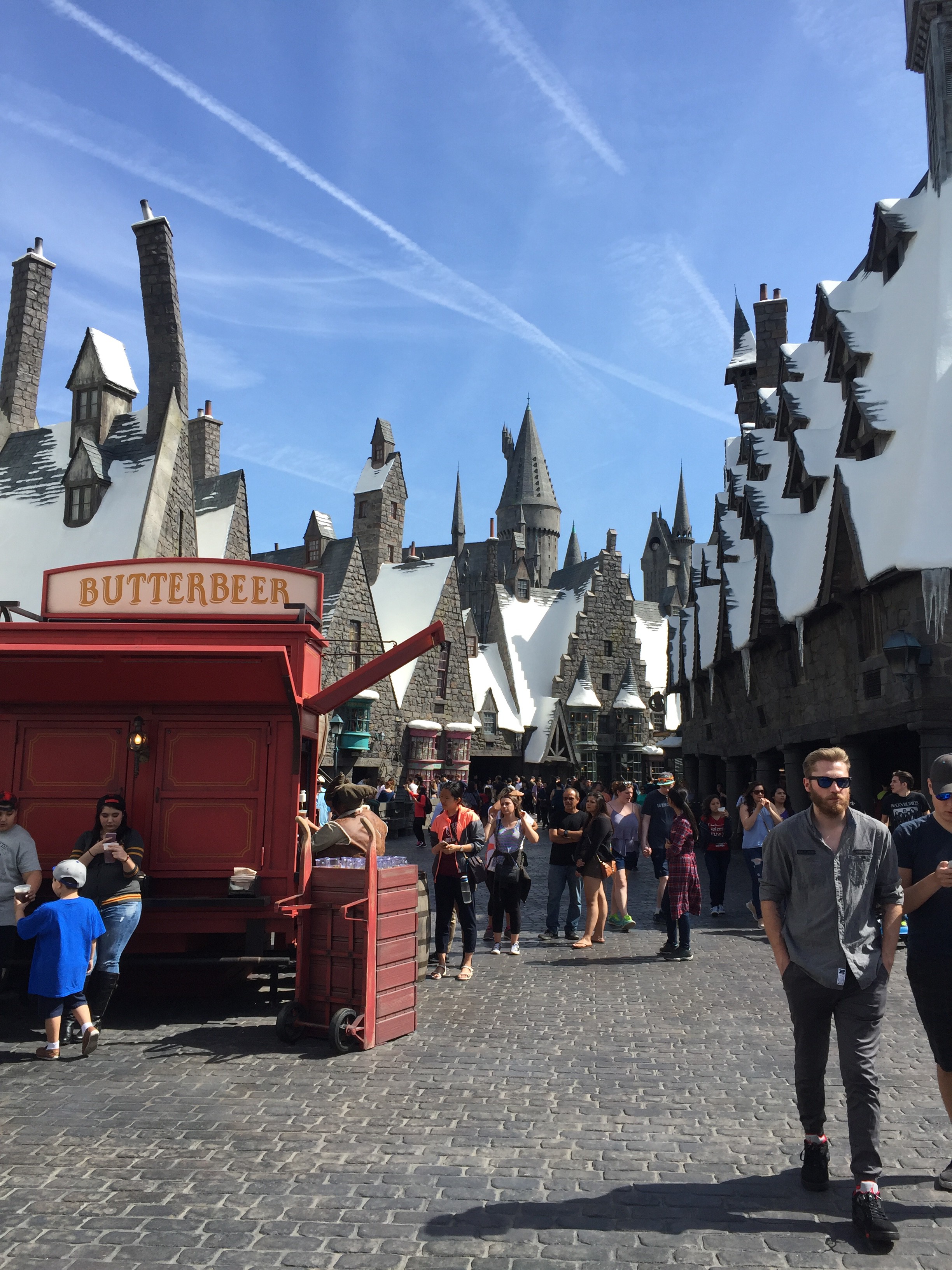 These sweaters seriously made my life even though they were as itchy as they are described.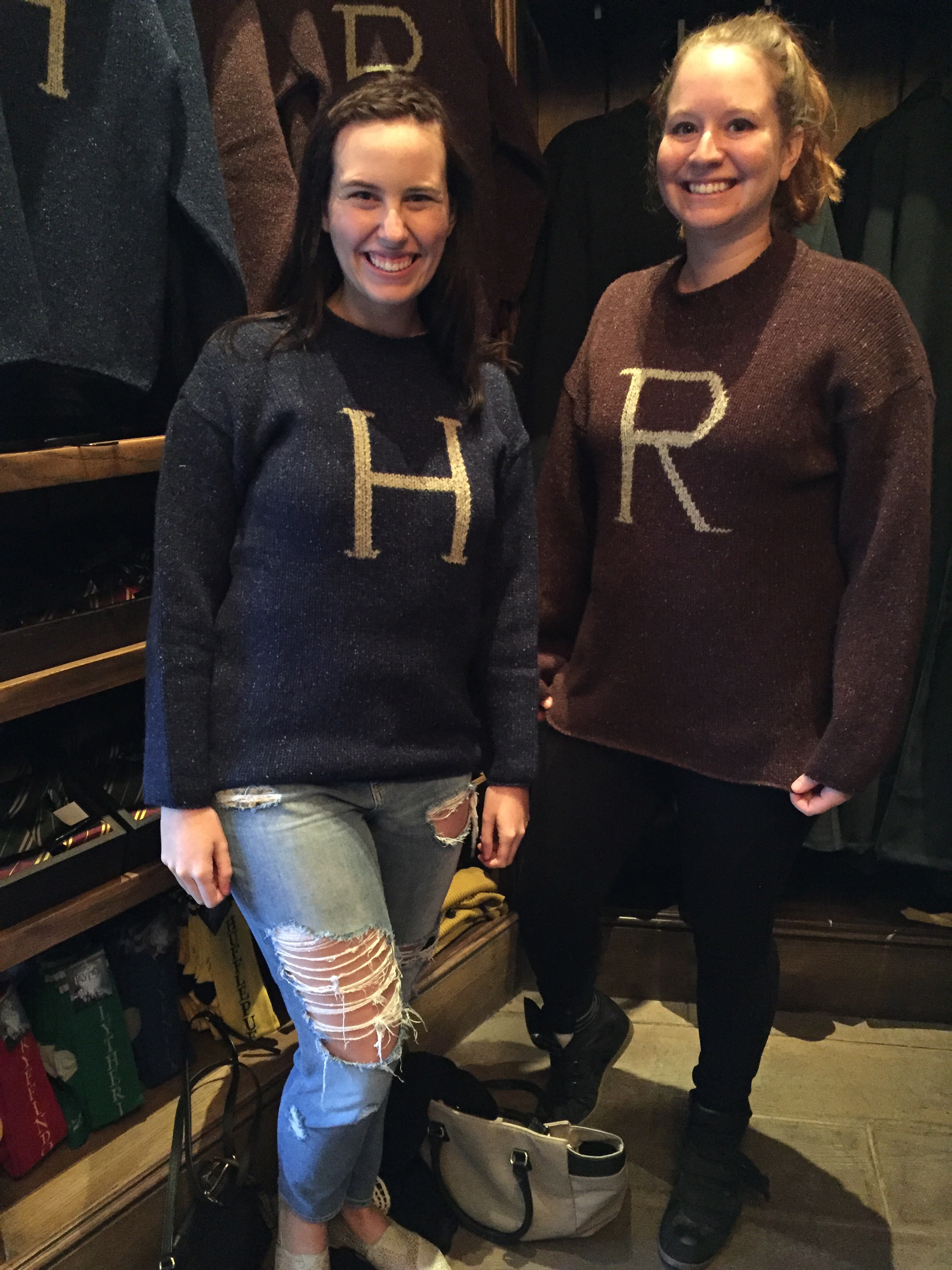 Alright guys, the moment you've been waiting for. Nestled on top of the hill in front of you is Hogwarts. The castle is beautiful. Not only is it a perfect backdrop for all of your pictures, but it's also the main ride!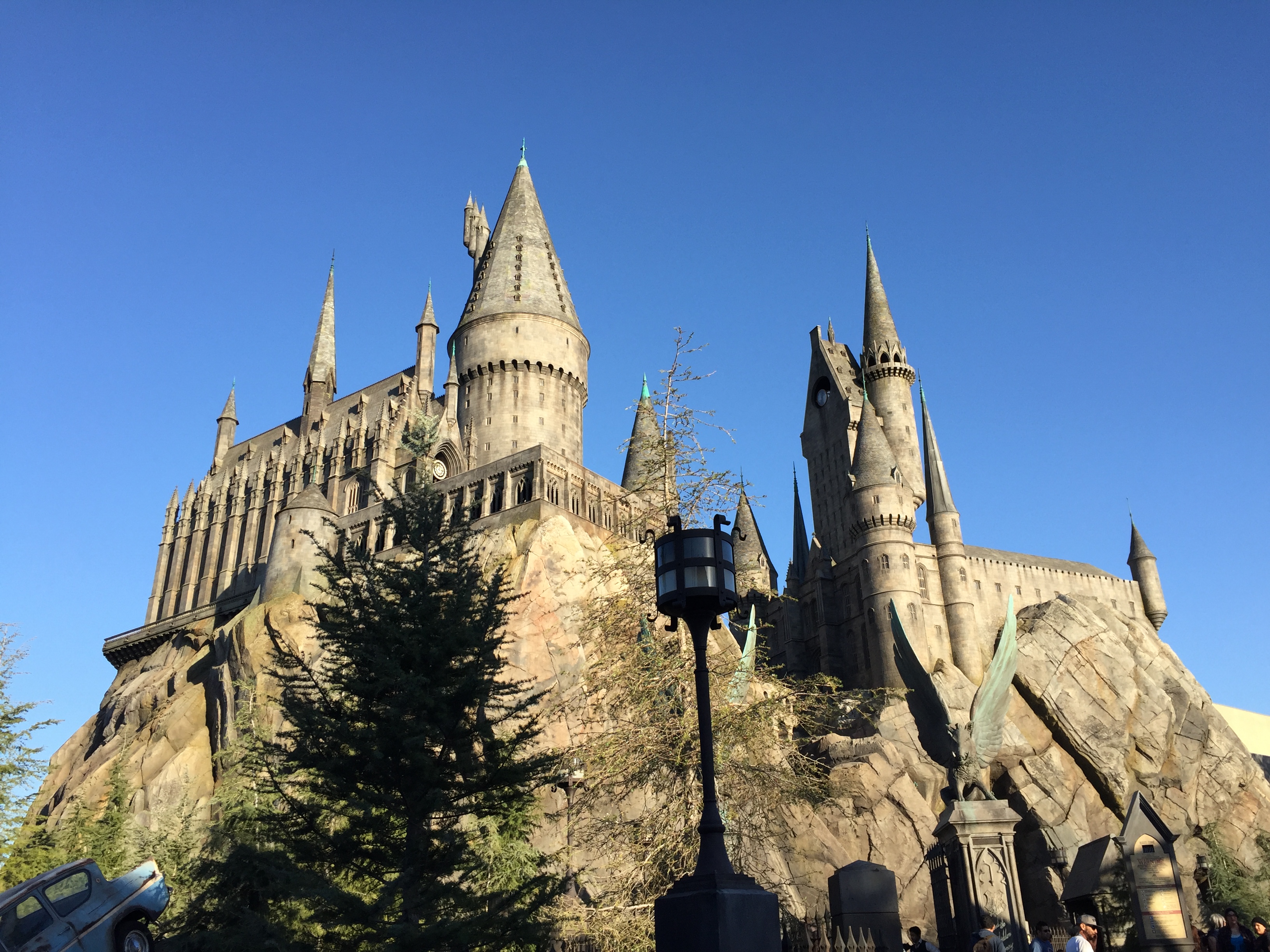 The line for this ride is the most intense thing i have ever seen. During peak times (so everyday for the next 6 months) the line starts outside of the castle and winds you through the entrance where you must put all bags in their lockers.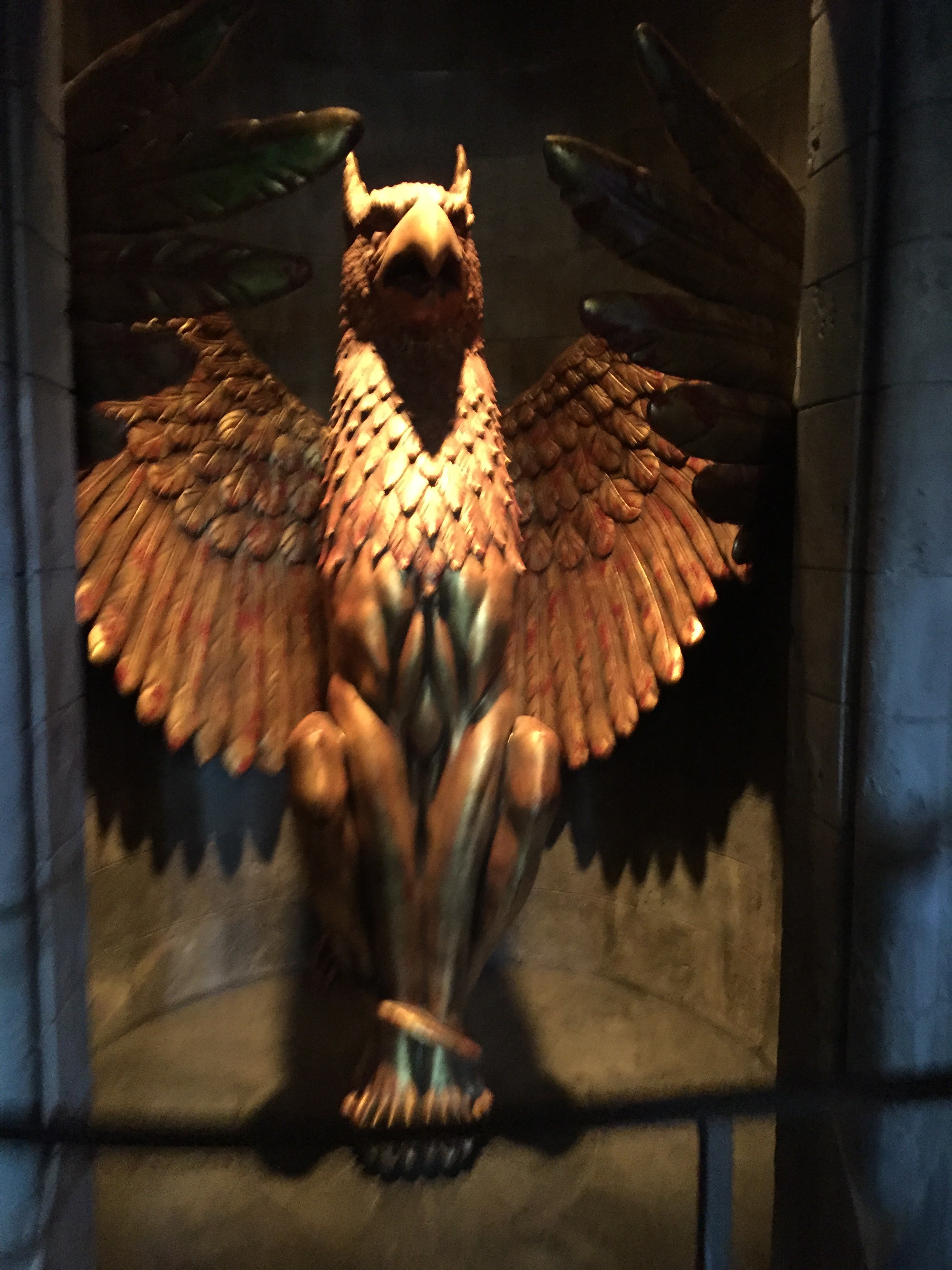 As you continue inside, you are taken to different rooms in the castle. Some of the rooms are just for show and others are interactive. Honestly, walking through is almost as cool as the ride itself.
I don't want to spoil the ride for you all, but I will say that it's kind of intense. Also, if you are coming with a child who gets scared easily, I would recommend not going on the ride. There are a lot of spiders and dementors.
DISCLAIMER: I would recommend NOT EATING before going on the Hogwarts ride. Many people I know have gotten sick after riding because of how intense the ride is. I do not usually get motion sickness, but definitely felt a little queasy after riding.
There is another small roller coaster right outside of the castle that is much more suitable for kids. If you are an adult and the line is very long, it's an easy skip. The ride is about 30 seconds long and just takes you in a loop.
Oh! One bonus I forgot to mention. If you buy one of the wands in Olivander's you can wave them in different shop windows to practice your magic! Just look for the little symbols on the floor to know where to stand.
It really is quite magical guys. Whether you're a die hard fan or just enjoy the movies, you'll love visiting the Wizarding World of Harry Potter.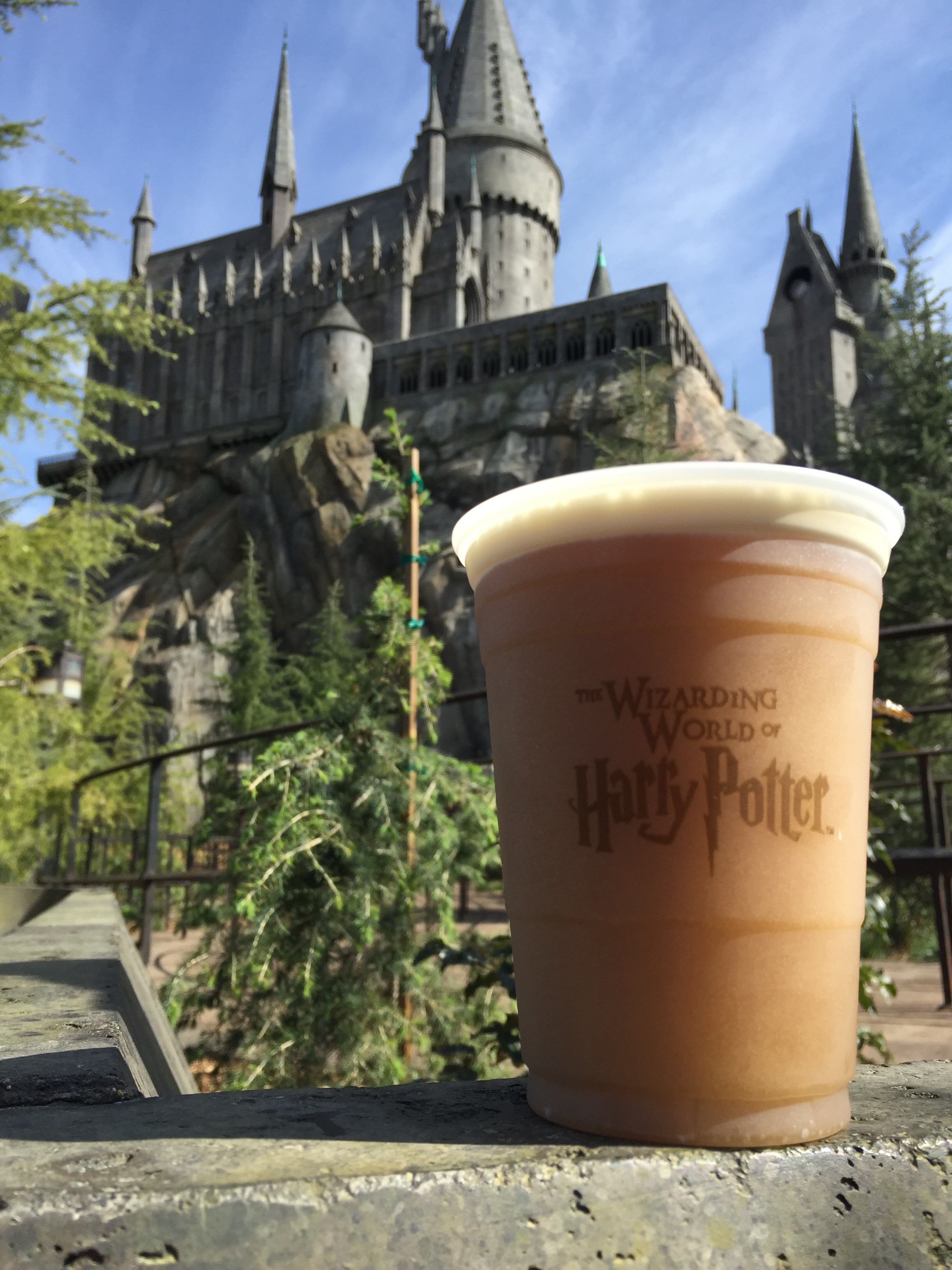 This post may contains affiliate links, which means if you make a purchase by clicking on them, I will receive a commission, at no additional cost to you. That will ensure I continue to bring you valuable content. To read my entire disclosure agreement and privacy policy click here